Aluminum spoons and forks, we do not eat for a long time, but there is a material that is still in vogue, and he was constantly in front of our eyes, the hands, on the dining table. This foil. Those wonderful shiny paper that a child was so cool smooth finger, eating candy or chocolate. The girls made of foil their "secrets", and the boys from the twisted wrappers "cartridges" for the slingshot. Aluminum foil is still one of the most commonly used materials in food production, electrical, pharmaceutical and automotive industries. It has an ideal thermal conductivity, hygienic, comfortable and, most importantly, amazingly friendly - came out of the ground, hitting back after use, disappears without a trace.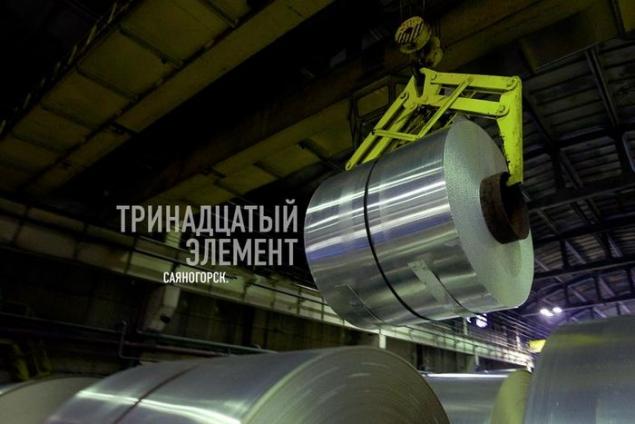 To produce aluminum foil, it is necessary to build a plant with smelters and rolling machines, rolling ingot of aluminum in the thinnest sheet thickness of up to 5 microns. In 1993 a factory was built next to the Sayanogorsk aluminum smelter, which I wrote in the previous report. With this SAZU helped the Italian company FATA, which manufactures equipment for rolled aluminum and the American Reynolds Metals Company, a world leader in the production of packaging materials based on aluminum.
The result is a modern enterprise with complete production cycle - from the preparation of the melt to produce foil and packaging materials based on it. Now the factory is part of the structure of RUSAL produces about 70 percent of domestic foil. Rolls foil that housewives are buying in a store, yogurt covers, wrappers for chocolate, cheese curds, candy wrappers for candy, cigarette packaging, etc. - All this is on SAYaNALe.
It all begins here, in the melting shop enterprise. These come from the factory SAL conveyors with buckets of molten "primary" aluminum and pour it in the oven. Prepared in the melting furnace melt degassing takes place with the addition of an additional modifier for grinding grain and improve the structure of cast billets.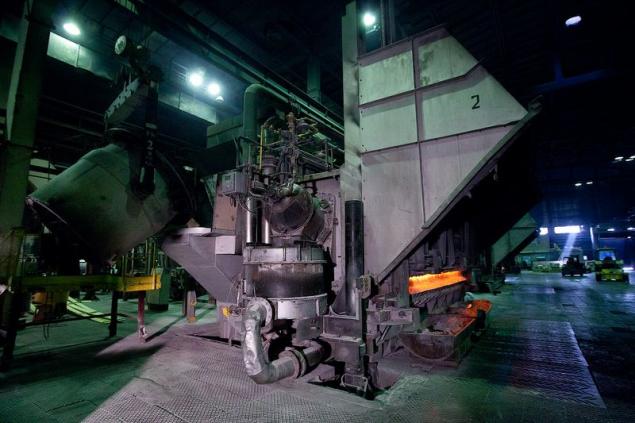 Thus prepared melt is supplied to the apparatus and continuous casting "superkaster", which is produced using the tape thickness of 6-10 mm and a width of 1200-1650 mm. From it, and will be rolled foil.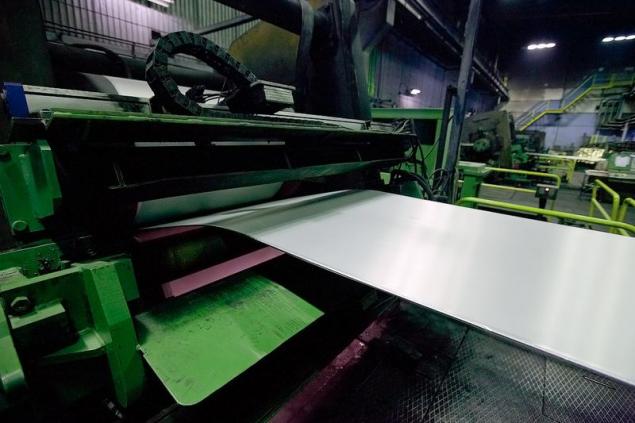 Aluminum tape is still hot, twisted in large rolls and is waiting for their turn to rental.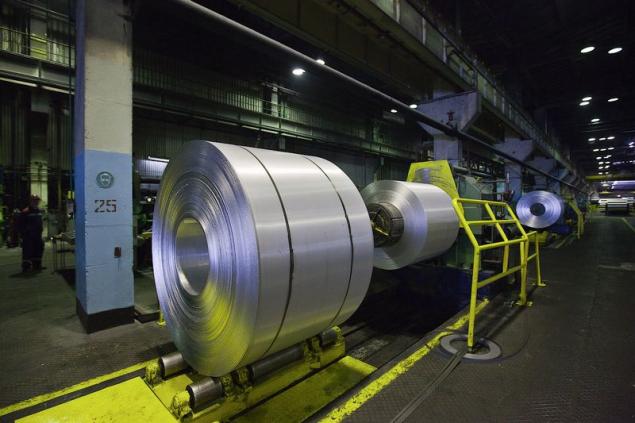 But rental harvested feed is not immediately apparent. First she enters the kiln, wherein in a nitrogen atmosphere is heated again to recover crystal lattice in the metal - it must withstand high loads and at a pressure not to break.