Classmates - in its walls to create a project the way you see it today.
The company's office is located 8 kilometers from the center of Riga - in the business center PBLC Biznesa Centrs: (more under the cut)
Travel VKontakte (11 photos)
Office dream: Working at Google (17 photos)
Offices IT-companies / Office "VKontakte" (49 photos)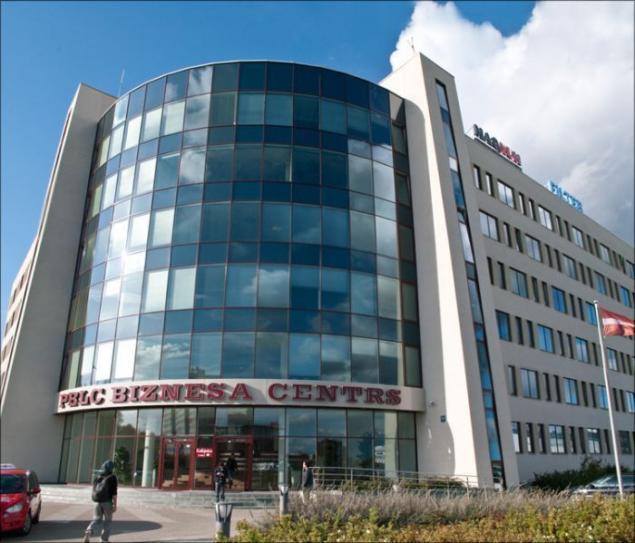 Author: We flew there and back on the plane, which is why the impression that the company is headquartered somewhere in the sub-sub-suburbs. But by and large, the location of the office can be considered a suburb, so the distance from home to no one gets - either by public transportation (including taxi) or in their cars, or if a season, also on bicycles. Around the office quite a large parking lot than often can not boast of many business centers: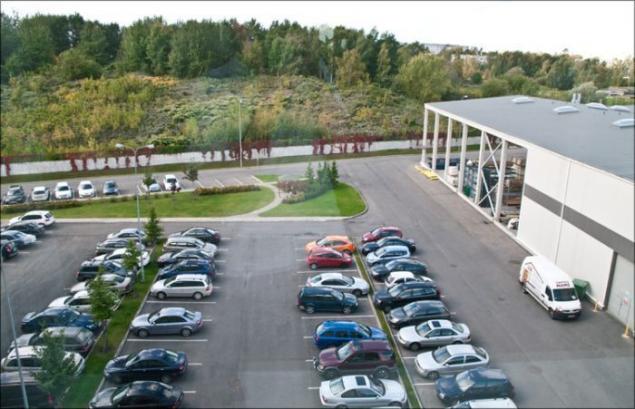 On the other side of the building is also available. Trollmode on: from the upper floors are clearly visible tractors who just left Russia:
Classmates occupy this building two floors (4 and 5) of the six - the exact distribution of staff on the floors, I do not remember, but it seems like the bottom staffed tech support, and the top - developers, designers and management.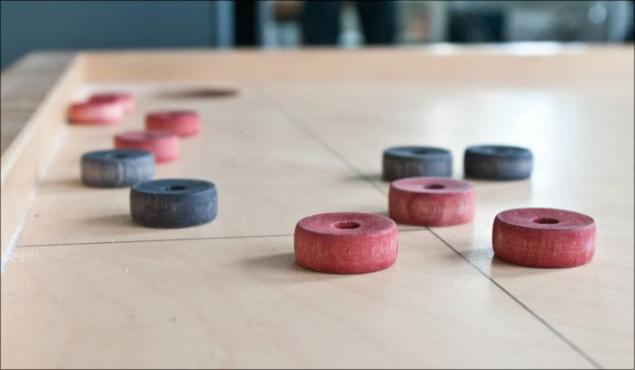 The first thing that struck us when we entered the "working" space - the number of people working ... almost perfect silence. Usually it happens: in the undivided space employs many people who freely communicate with each other; each plays its own music, someone is talking on the phone - the result is a completely non-operating environment (such as publishing GameLand). Some companies (such as Intel) settle the question of the space division to personal cell - so-called "cubicle", but in the case of "classmates" they did not need to - there was almost perfect silence.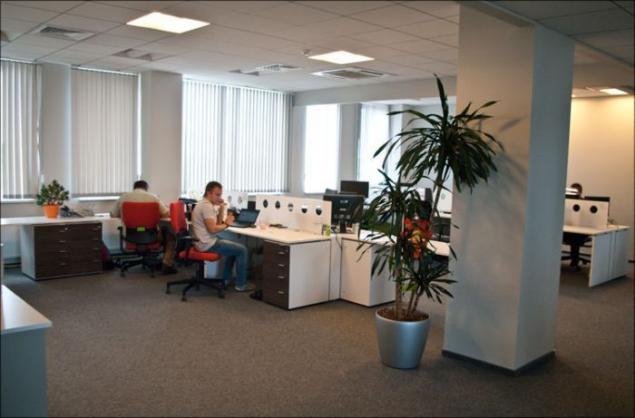 I do not know, maybe it's European tranquility, but whatever it was, we decided not to disturb all the while in a half-voice.