The authors of this project are designers Sergey Makhno and Vasily Butenko. Their joint efforts gave Kiev a new restaurant. Modern European-style molecular cuisine combined with natural and comfortable interior design are intended to attract a huge number of customers in the Twister.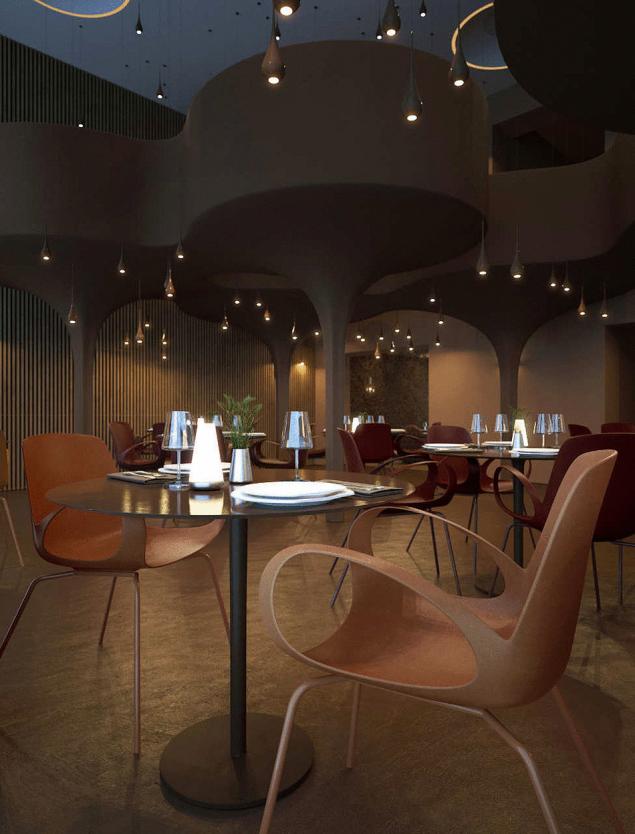 The restaurant is divided into two zones: a two-story dining part and chill-out bar. The inspiration for the creation of the first room was two phenomena – tornado and rain. So, in the lower part there are six balconies in the form of a tornado, and to contrast with the smooth texture of the walls are decorated with natural wood.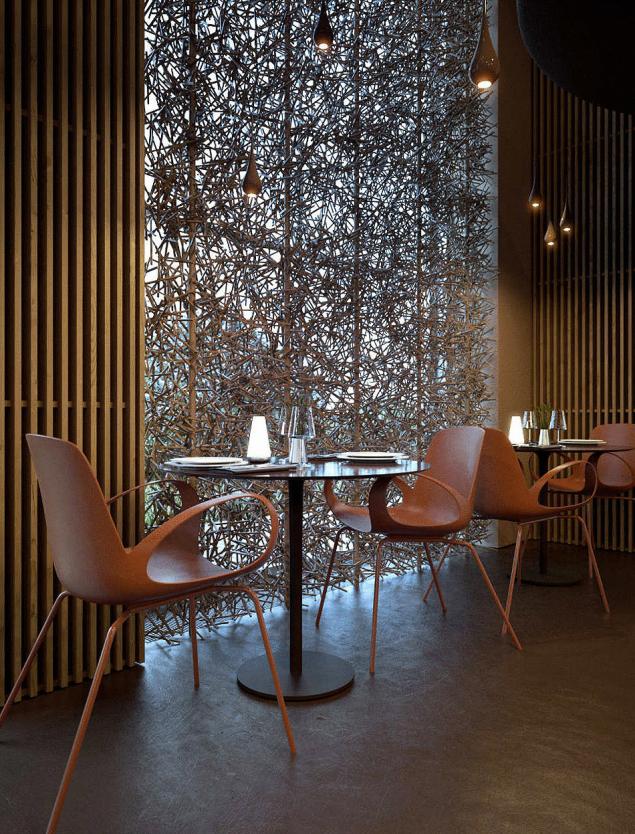 The same lamps imitate rain drops falling from the sky. On the second floor are all the same bulb-drop. Overall, the dining part create a very natural and comfortable atmosphere. This is achieved also due to the calm colors in the interior – beige, brown, ochre and garnet.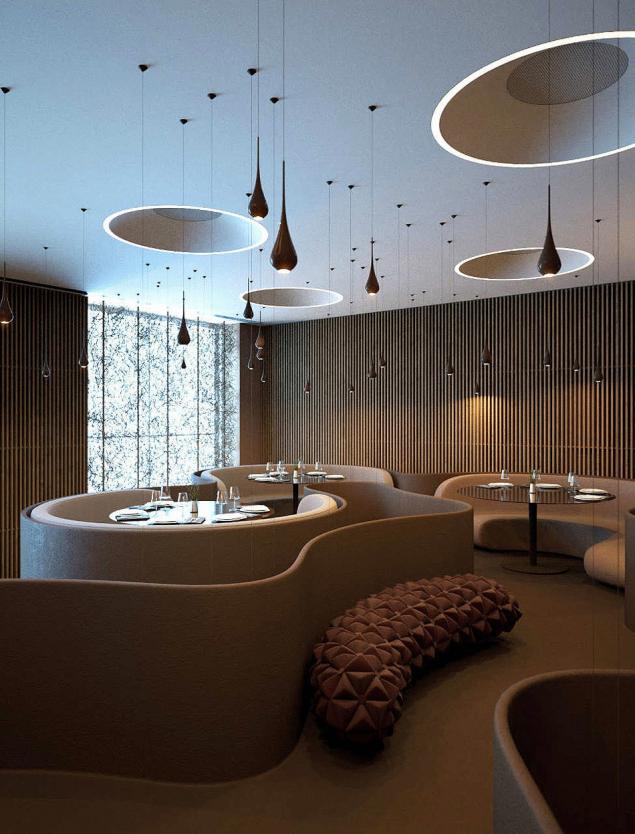 The design of the bar is not inferior to the previous room. Here you can see a huge number of wooden sticks that are glued together. Such decorations create the effect of a bird's nest, and they're always comfortable and cozy. Chairs, in turn, resemble pine cones. You can come here not only to chat with friends, but also to sit alone, read a good book, reflect on life or meditate.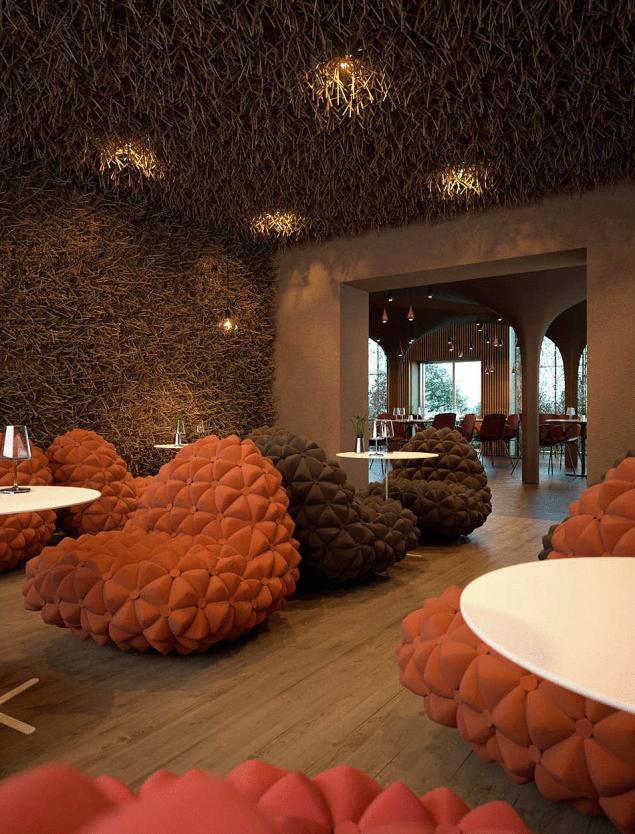 Source: /users/413