Despite the fact that the Zeit Eco is not the first scooter, the frame of which is similar to a box or case, according to its Creator, this vehicle has its own special character. Built-in wheel electric motor allows the new product to accelerate to 25 km/h, but we are not talking about the physical limitations of the engine: the speed limit is artificially made.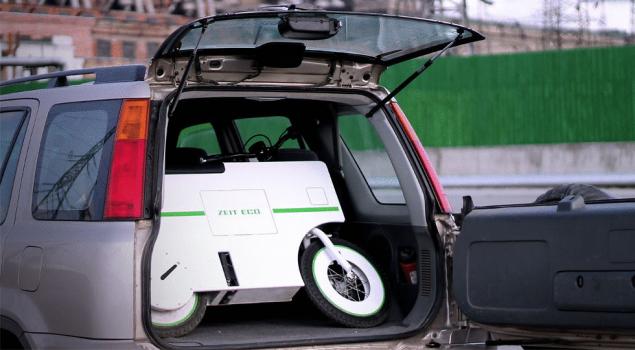 Battery-LiFePo4, which feeds the Zeit Eco, promises to hold a charge for as much as 30 to 45 km, depending on road conditions and riding style. Moreover, plan connectivity fairly powerful power source that can last up to 120 km. charging batteries fit the usual outlets (110 or 220 volts). The charging process of a conventional battery takes approximately three hours. Built-in trunk gives you the ability to carry a tablet that can charge on the way.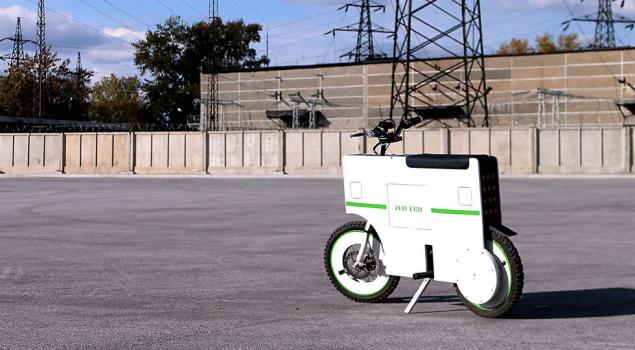 The prototype of the Zeit Eco has an aluminum housing with plastic side panel that is easily removed — it is quite useful if the owner of the scooter will want to personalize the vehicle, for example, repainting the hull.
Source: /users/413