"Stоopid Tаll", created by designer Richie Trimble opens new opportunities for Cycling in the truest sense of the word. As with the bike height is 4.5 meters, you can enjoy the local scenery from the bird's eye view.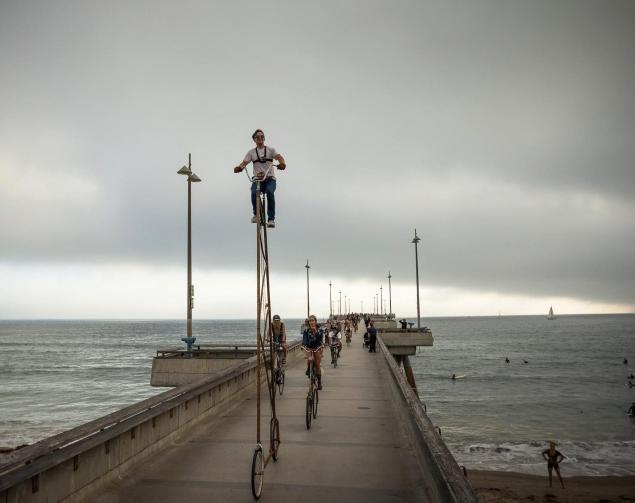 Debuted with his invention of manual Assembly Trimble at the Los Angeles arrival of cyclists "CiсLAvia VI". "Stoоpid Tаll" this race won its Creator the title "king of CicLАvia".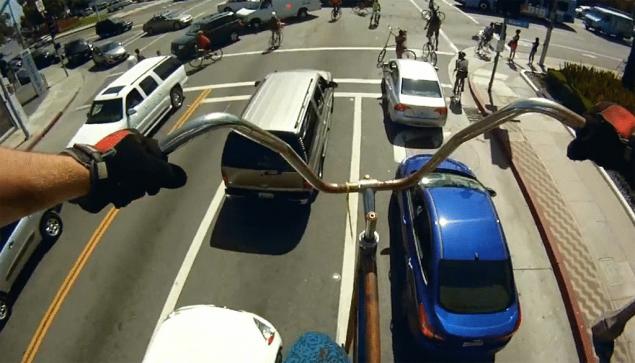 High bikes – passion Trimble. His first model he made from parts of other bikes. For the basics "Stоopid Tаll" Trimble took his old model, which was assembled from several bike frames and added height with the old shopping cart. Bicycle chain with a length of almost ten meters is made of joined together six and a half bike chains. Trimble spent on the creation of a huge bike only a hundred pounds and ten hours after finishing it just a couple of hours before the race.
Source: /users/413