German researchers have invented gloves that warn the owner about the presence of toxic substances on those objects with which he comes in contact.
Gloves indicates the presence of harmful components by changing the color.
Many laboratories and industries around the world every day are dealing with hazardous substances. However, many of these hazardous substances are colorless, thus difficult to notice them leaking. And some kind of early warning system would be very useful, as it is in an emergency will help to save life, human health.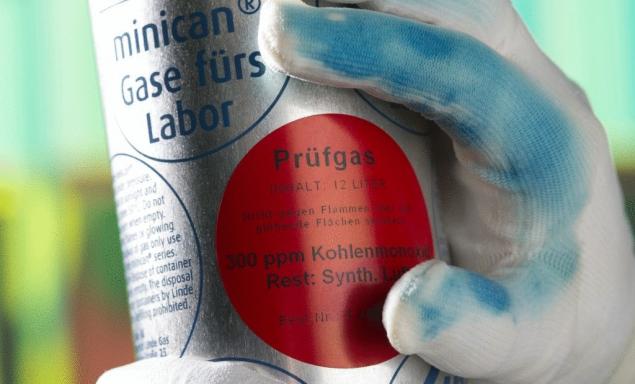 Scientists from the Institute Frаunhofer probably found one of the most effective ways a quick and easy indication of toxic substances at the point of leakage. Scientists were able to develop a fabric that instantly changes color when in contact with hazardous materials.
The developers have covered a common fabric with special paint, which contains particles touch. Particles readily react with hydrogen sulfide or carbon monoxide and change their color to blue.
Source: /users/413