In the Austrian city of Graz is the unusual Museum of modern art. The construction of the Museum designed by sir Peter cook and Colin Fournier, Kunsthаus Grаz architectural landmark of the city, which served as a sort of bridge between history and modernity.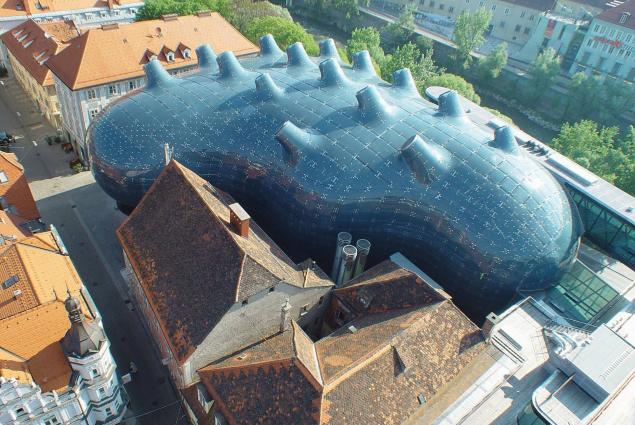 Known to locals as "Friendly Stranger" structure in the form of a drop hides a rich collection of innovative art, design, new media, movies, and photos. The building is unusual and futuristic buildings and its effect on the environment are quite low. The organic roof is made of 1,280 practically transparent acrylic glass panels with integrated photovoltaic elements. This gives you the ability to produce energy.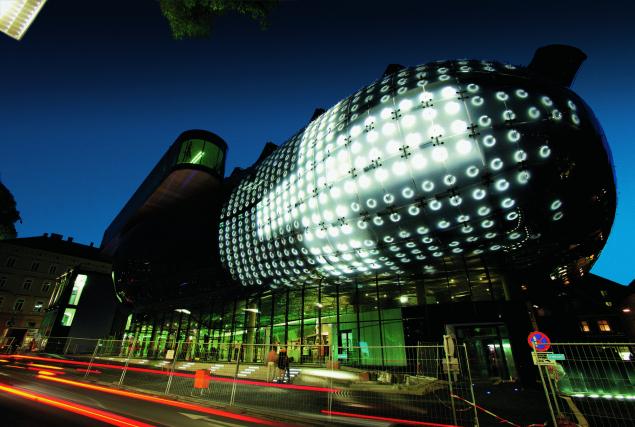 Located on the West Bank of the River Mur in the historic centre-art Museum of Graz was opened to visitors in 2003. Its opening was timed to the events in recognition of Graz, the European capital of culture. And it is impossible not to remember that this is a one of a kind building quickly became a city landmark.
Source: /users/413