Y-VIO – modular housing modern nomads, which possesses all the required properties to serve as temporary shelters in any climate, in any weather.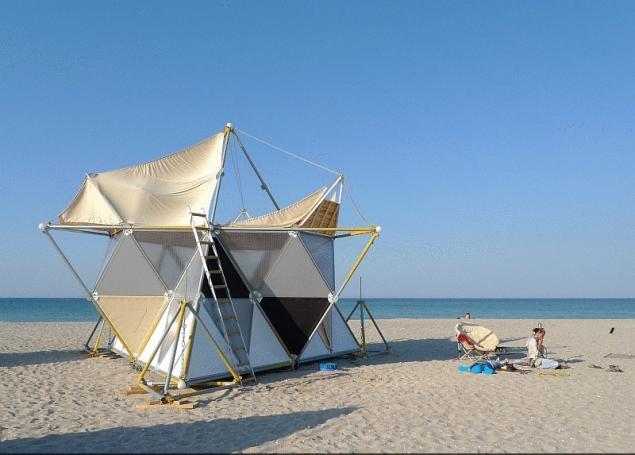 The new structure, which created by Ukrainian architect Alex Shelest, perfect for the beach. Construction needs no Foundation and consists of different types of the tetrahedron, alternating the filling of a fabric of rigid panels.
It's not the fastest thing to install, but the result is worthy of time and effort.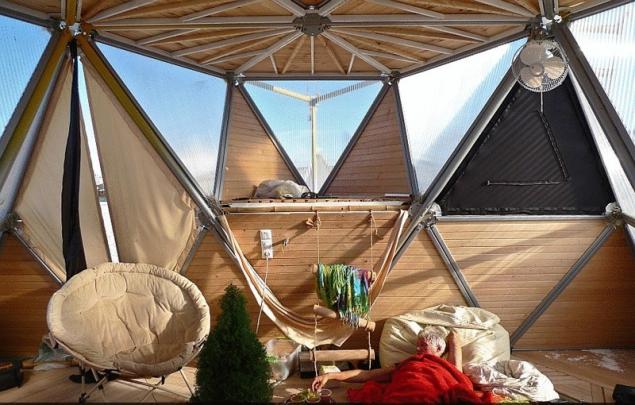 The modules allow two types of structure – one-level and two-level outdoor terrace where you can sunbathe by day or watch the stars at night.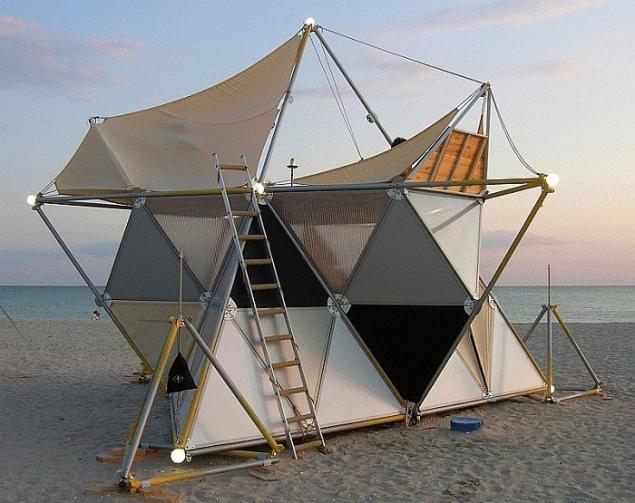 Source: /users/413