"Beauty is in the eye of the beholder". The author of this popular on the Internet quotes, always ironic Oscar Wilde, knew beautiful. And his aphorisms characterize the invention of the designer Gao Ying (Ying Gao): dresses that literally shines from Your eyes.
The designer's collection entitled (No)where (Now)here includes the two fancy dress. With a slight touch of magic. Just look at them and fantastic outfits will come to life, begin to give off a nice soft glow and, if you believe the video, even move.
http://player.vimeo.com/video/68293670?autoplay=1&api=1
Of course, it's not magic or alien intervention, not even in optical illusions. The whole point in technology. The dress is made from a material called "superorange" with photoluminescent threads and, most importantly, integrated technology that tracks the direction of gaze (eye tracking). It is used, for example, Samsung smartphones and allows you to maintain the display in active mode, without the need of direct interaction with him.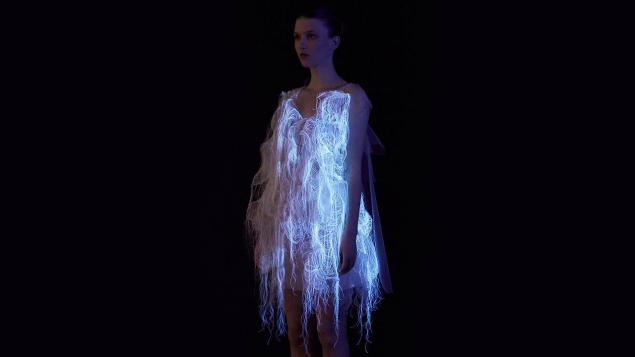 The longer and more people are looking for a fantastic dress, the more beautiful they become. And since to look at such a sight – a pleasure, the designer virtually invented the Perpetuum mobile. Interestingly, the "stuffing" little recharging necessary?
Source: /users/413