Thanks to technology Eye tracking can know exactly where on the advertising image most people are watching. Eye tracking - the process of recording the provisions of sight or eye movements. Respondents impose certain promotional material - it may be a booklet, website, print ads, product packaging and so on - and record the movement of their eyes. These data are statistically processed and then presented graphically using colors from yellow to red depending on the number of views.
The results of such studies are useful and extremely interesting. In particular, they show that men and women look at one and the same advertisement in different ways.
On advertised sneakers men are not watching.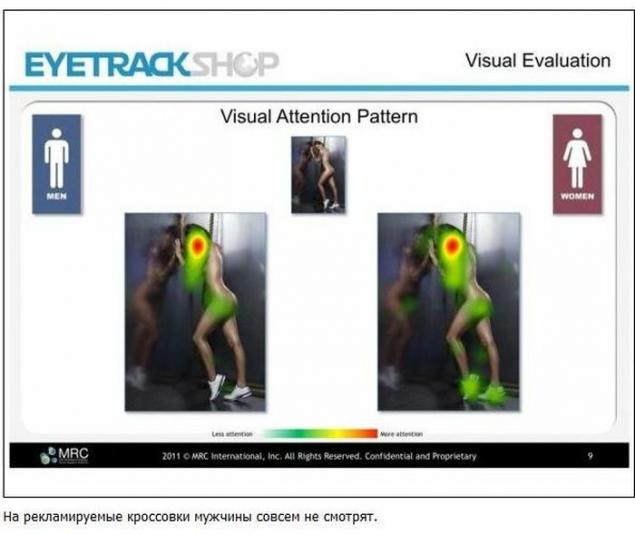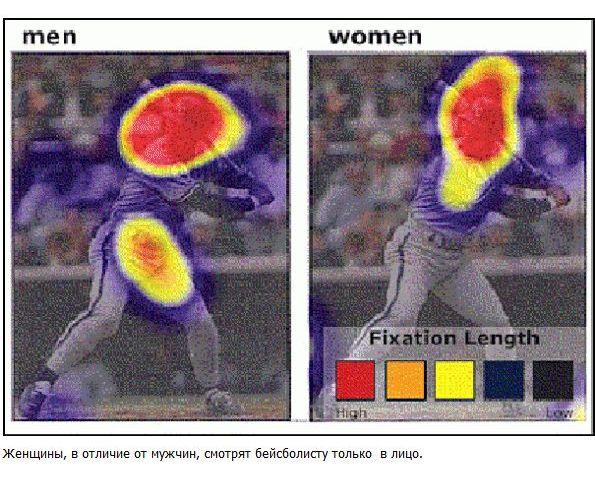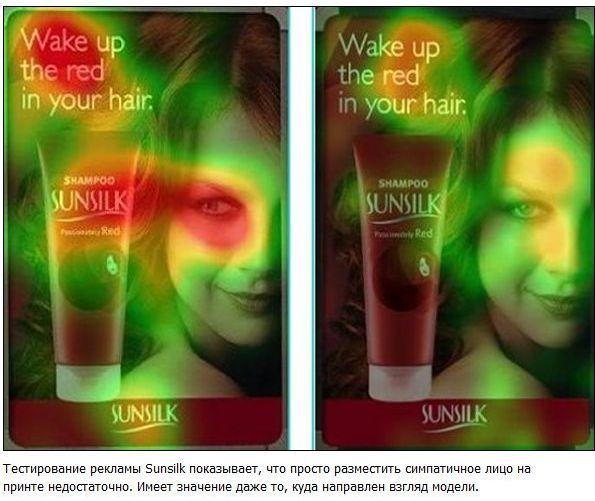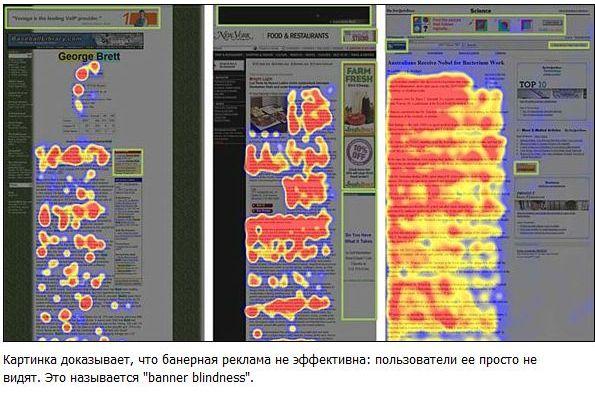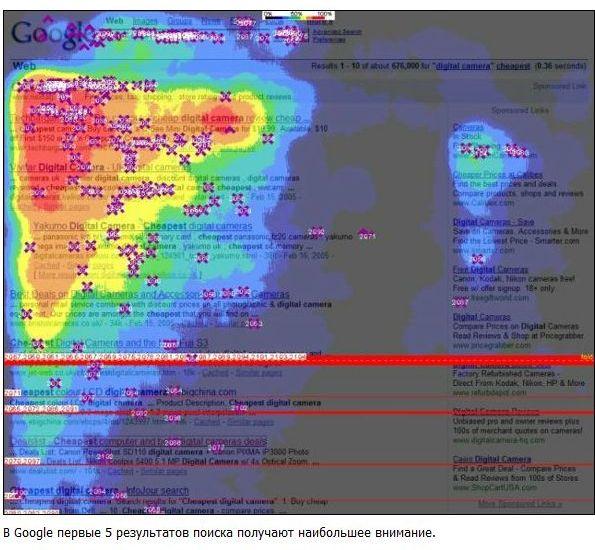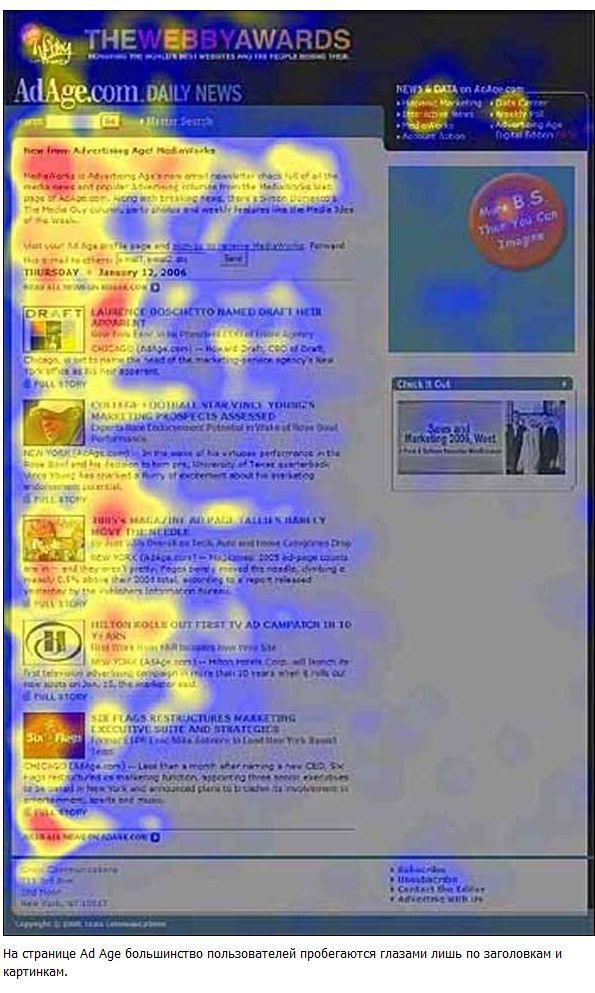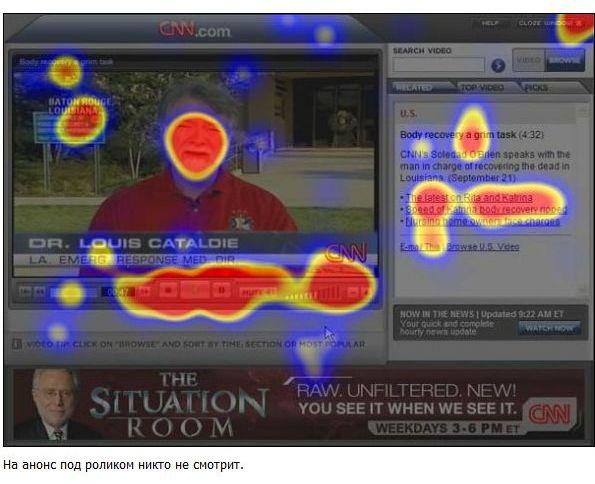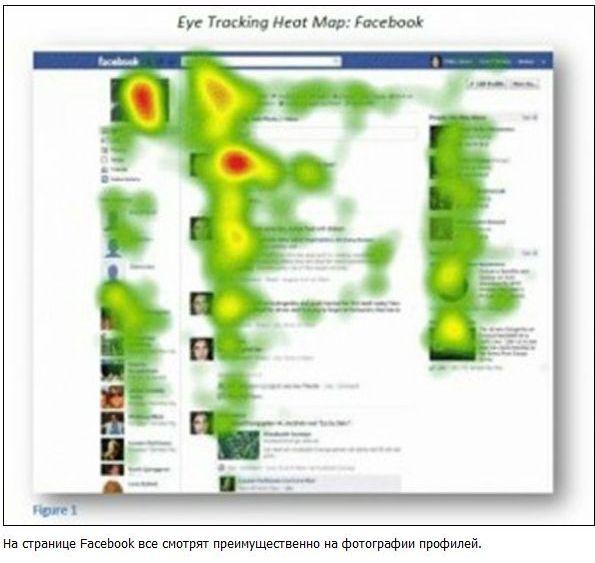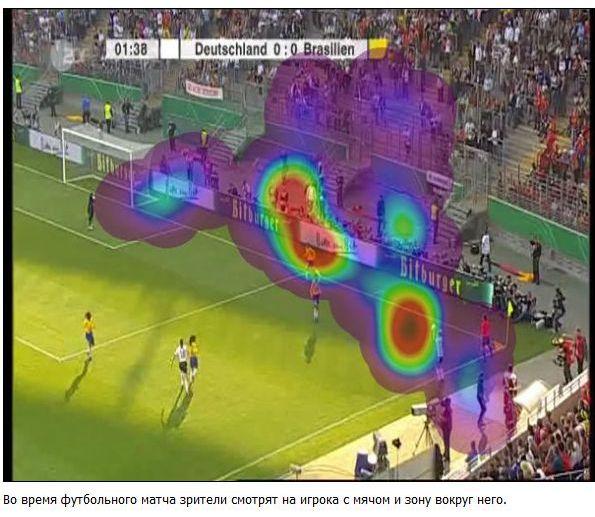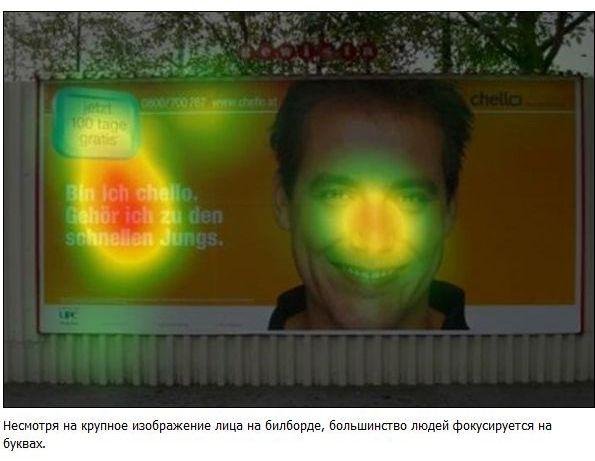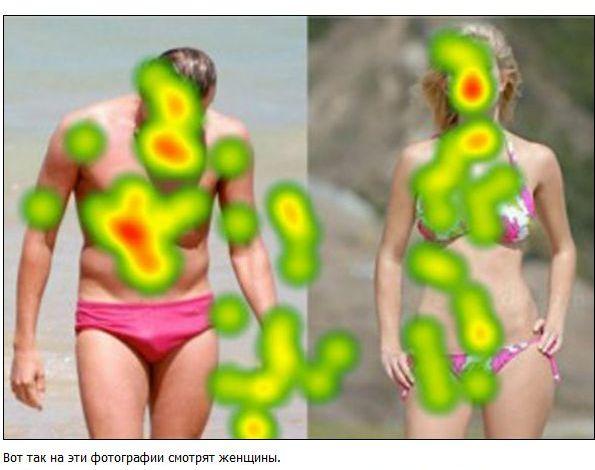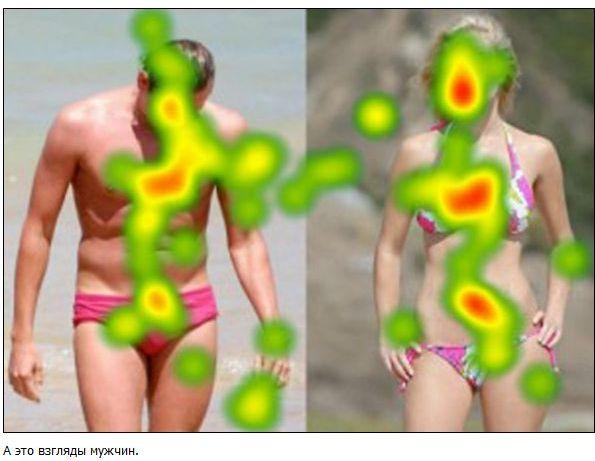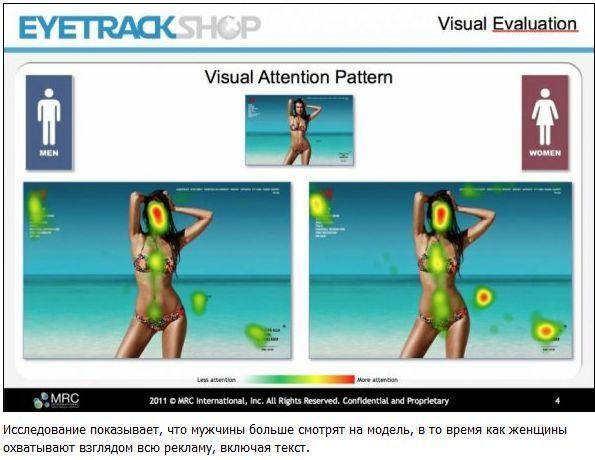 Source:
www.adme.ru