What is the geography of vampire stuff? People usually associate them with Transylvania, and over whether there are vampires in other countries, think small. And for good reason. To get into the lair of Dracula's relatives can be anywhere. One wrong move - and you're in the darkened room, and your plate is a bat. Do not be surprised in the Japanese capital can be accidentally wander into a cafe in Scarlet, where instead of tables - coffins, and the usual ketchup on plates looks more ominous than the light candelabra.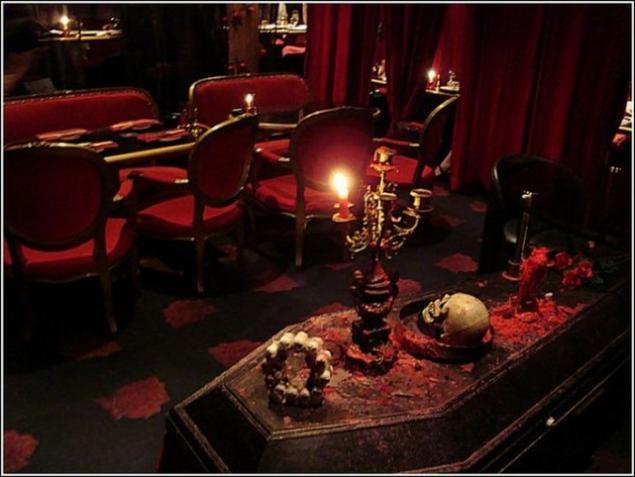 Enterprising Japanese found an interesting solution for the interior of the cafe. The visitor gets an unusual places with bright light in the darkness unaccustomed eye. Inside the chilly, in the basement or crypt, and the situation alarming. Only imperturbable waiters lead guests to where they will not get away without having tasted vampire cuisine.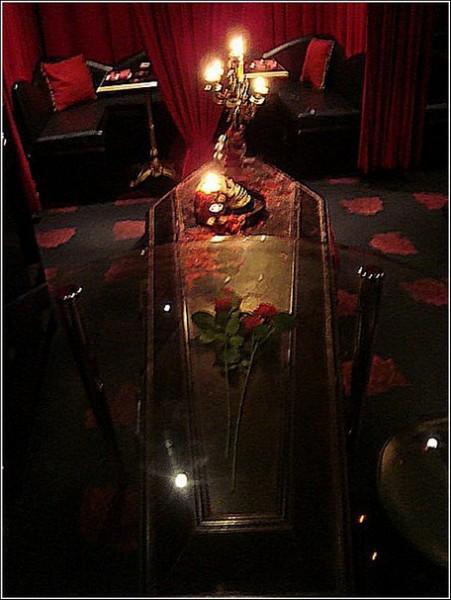 In the eyes of "victims" catches in the first place an abundance of red, sounds of baroque music, on the road and then across hexagonal coffins, decorated with candles in the candelabra and crosses and skulls strongly reminiscent of the impermanence of all things. The unusual design of the cafe makes dream on, so I want to ask, are made from a wood chopsticks? So, just in case no one does not know whether there are vampires visitors or staff facilities.
Scary? But you can be sure that the trip to the gothic cafes remember. Not every day is possible to feel a horror movie character, at the same time realizing that you are actually safe. Here and fed, and watered ... It is true that here on this I would like to stay alone.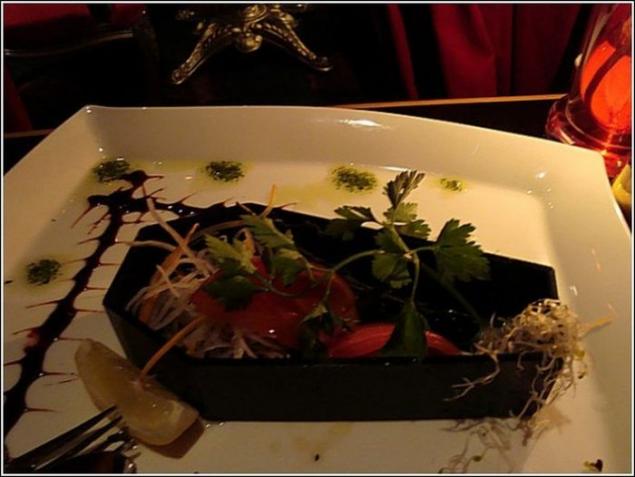 Vampire café is not designed for tourists (complete secrecy, and we thought something else, there are vampires in Japan), so the menu - solid characters. But the food - it is international: the thrill feed French, Italian and Japanese cuisine.