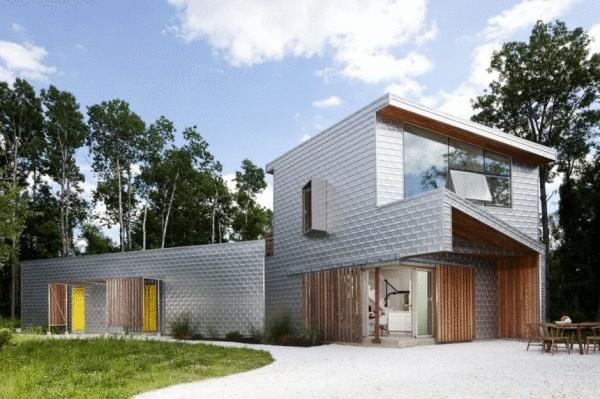 Dutchess House No. 1 – unique private house built by the architects of the American Studio Grzywinski+Pons in Millerton (NY, USA). The house was originally conceived as a suburban housing for temporary use pending a city apartment, but quite quickly turned into a primary residence.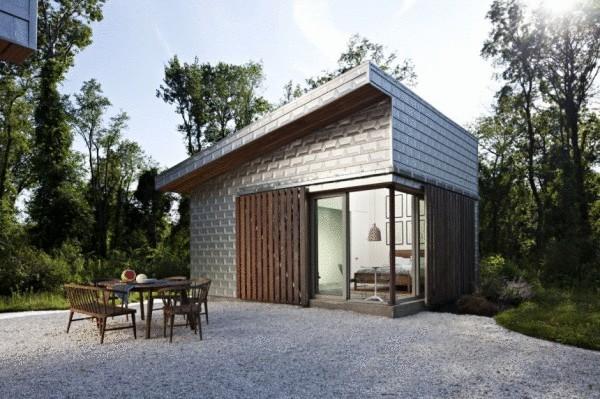 Because the primary task set before the architects of the customer, was to create a temporary structure, the budget is issued for its construction, was extremely economical.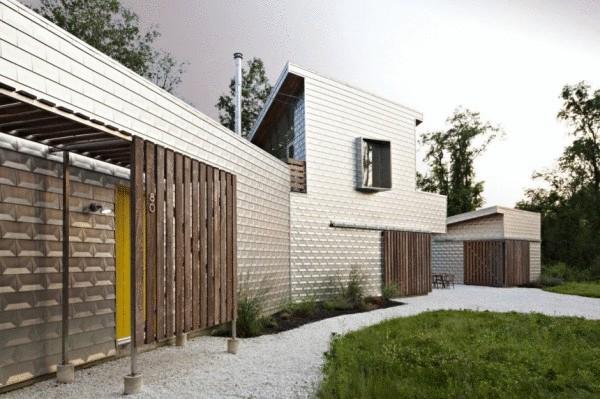 Customers also wanted to combine the functions of a residential building with a separate module that performs the role of a guest house for visiting friends and elderly parents, and in his spare time, the area to the lease and covers the costs of construction.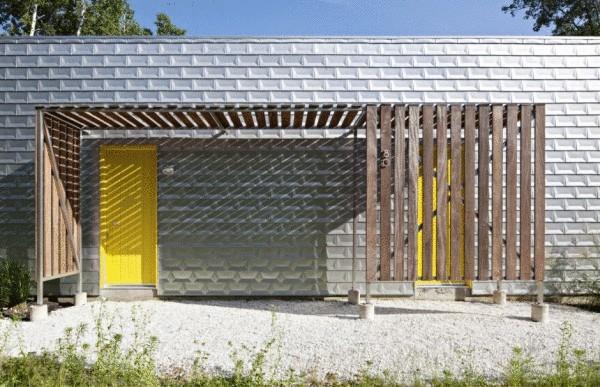 Another request was about the formation of the living environment, which will be open picturesque countryside, and can be properly "battened down" for a period of long absence of the owners.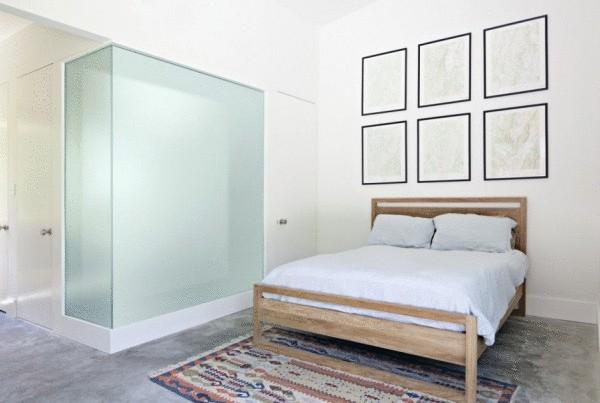 The result of this work, the authors of the project managed to create a home that is responsive to seasonal fluctuations in the weather, taking into account the quality and direction of light, and also effectively shape the flow of mutual integration of internal and external spaces.
Great attention was paid to energy efficiency and environmental performance of wooden houses, dressed in finishing of aluminum alloys with high albedo (characteristic of reflective (scattering) the ability of the surface). Thus, a structure built of cheap lumber has a high degree of isolation and supports effective heat exchange with the environment.
Hot water system eliminates any energy loss on heating of water in a time when no one is home, and also uses the possibility of heating by the sun during daylight hours. The toilets in the house are equipped with dual flush system, and as sources of artificial lighting were chosen LEDs.
Source: /users/78