Bed-rocking Mood Rocking Bed from Shiner, the company that created "eco-friendly" technology, it provides for recycling of all materials received into production. Two oval Hoop carbon securely hold the bed base. The backrest of the product can be made of walnut, pine or oak to choose from. For those who are tired to swing, the set includes a special rubber clamps for the installation of beds in a fixed place.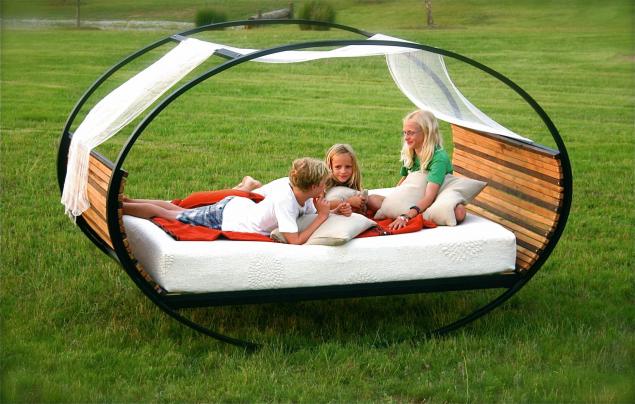 The product can be installed on the street and indoors. Metal bed frame coated with water-repellent means, it prevents corrosion.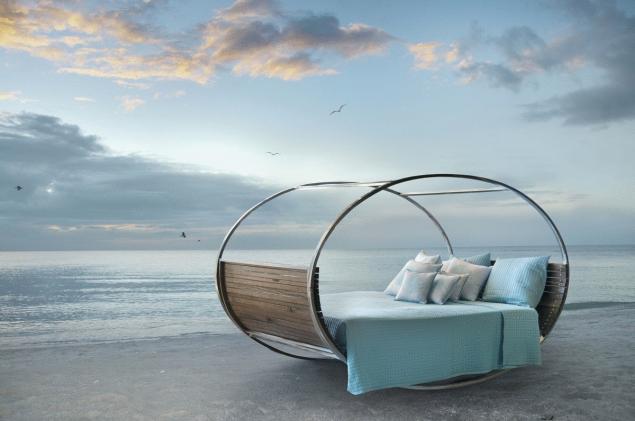 If you wish the top hoops can be removed or, conversely, to throw over them a canopy for protection from insects and the scorching sun (if the bed is outdoors). The model can be ordered in three sizes: single, half - double beds.
Designer Joe Manus is the author of Mood Rocking Bed — claims to have created a multifunctional bed for rest, sleep and love. The product price was $ 3,000, which includes: metal hoops (base beds), clips, and mattress.
Source: /users/413