These wonderful photos captured the moment when a huge brown bear named Toby (Toby) from the American Buffalo zoo (Buffalo Zoo) reluctantly trying to ward off an annoying insect that haunts it.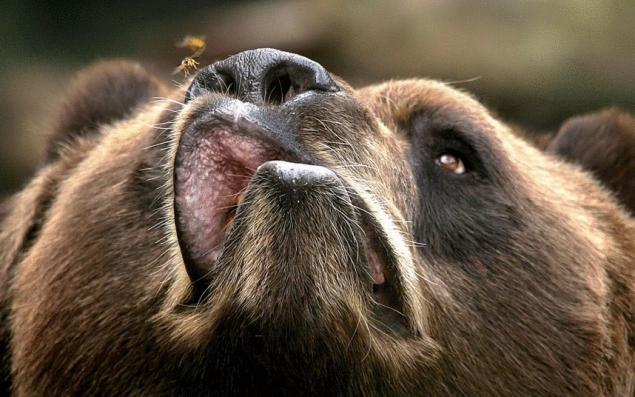 This merry scene was able to capture an Amateur photographer from new York, 67-year-old Terri Worms (Terry Cervi), which once again visited the zoo to film various animals.
When the woman approached the cage, where he was a Kodiak (brown bear subspecies inhabiting the Islands of the Kodiak archipelago, off the southern coast of Alaska), I immediately noticed how huge the animal was driven away from his muzzle, the wasp, trying, apparently, to sting him.
— I wonder what Toby waved from the insect leg, as usual in such cases, bears, and turning the lips into a tube it was blowing on him, says the photographer. – The camera gave me a husband back in 1999 and since that time I photograph nature and animals, but such pictures, as with this fun Kodiak, I did for the first time, — says Ms. Worms.- Toby was so funny, when I first met him! Around him flew the annoying wasps — the ones that annoy us during a picnic, and it was evident that he had no strength nor desire to fight them off. One of them circled right over his nose. I just was sure she was going to sting Toby right into his great big nose.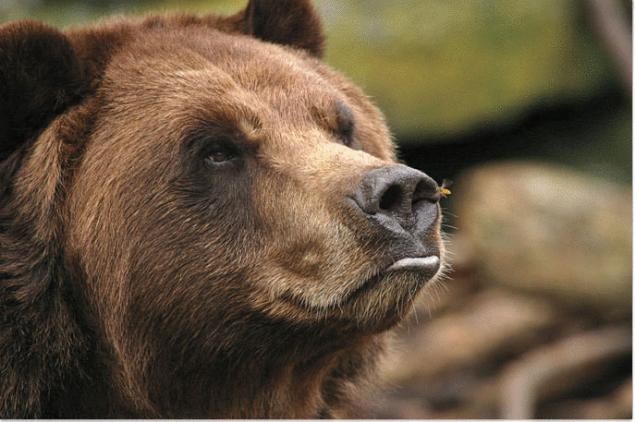 — Toby was not in the mood, but at the same time he was making such funny and even cute faces that made standing near the enclosure of the visitors to the involuntary smiles, the woman said. I was happy that I managed to capture this scene.
Right after I got out of the zoo, I rushed home to dump photos to a computer. I wanted to see what I got. You can't imagine how delighted I was when I saw the photo of me gone to glory! – Terry confessed to reporters one of the local publications.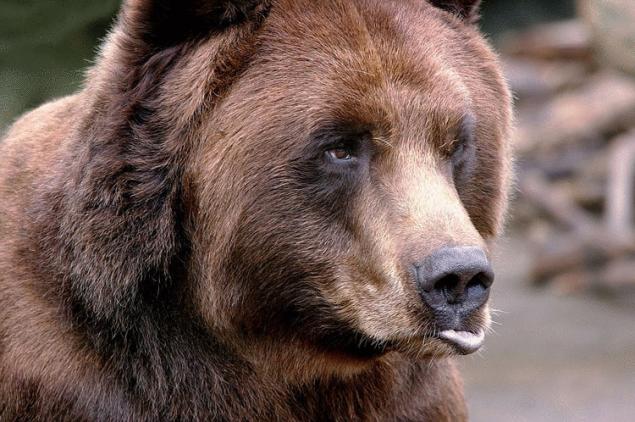 The Buffalo zoo opened in 1875. To date, this zoo is one of the oldest zoos in the country. The area, which accounts for 95 thousand square meters, is a large number of representatives of exotic fauna and 320 species of plants brought here from different corners of our planet.
Source: zoopicture.ru