In December 1938, five giant pandas were transported smuggled from China to England. Four of them bought the London Zoo. The story of their life in pictures.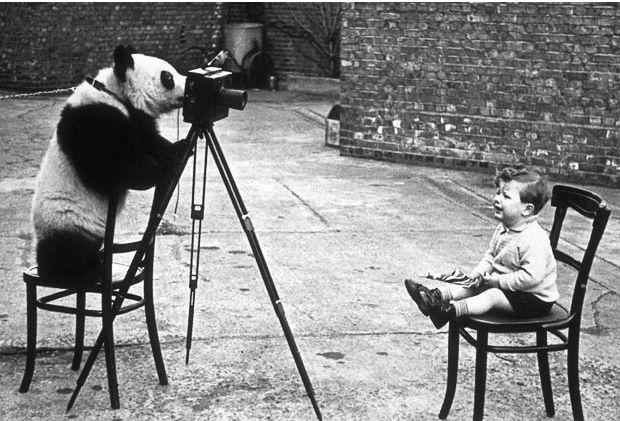 In this picture we see one of these pandas named Ming poses for a picture with the son of the photographer Bert Hardy, Mike Hardy.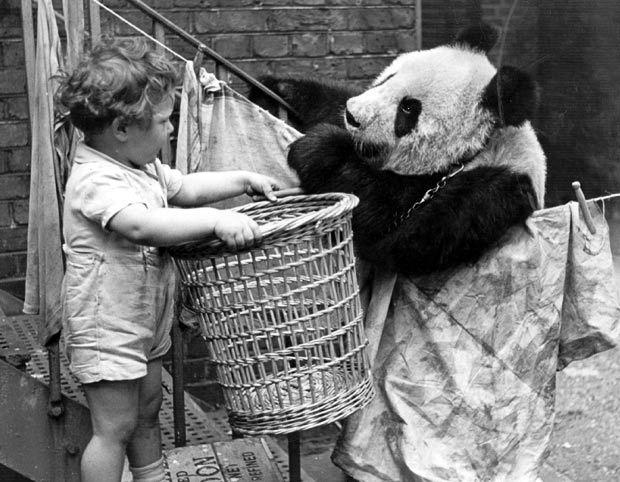 Min - one of the pandas, bought the London Zoo, even photographed for propaganda posters that were used to raise the morale of the British in World War II.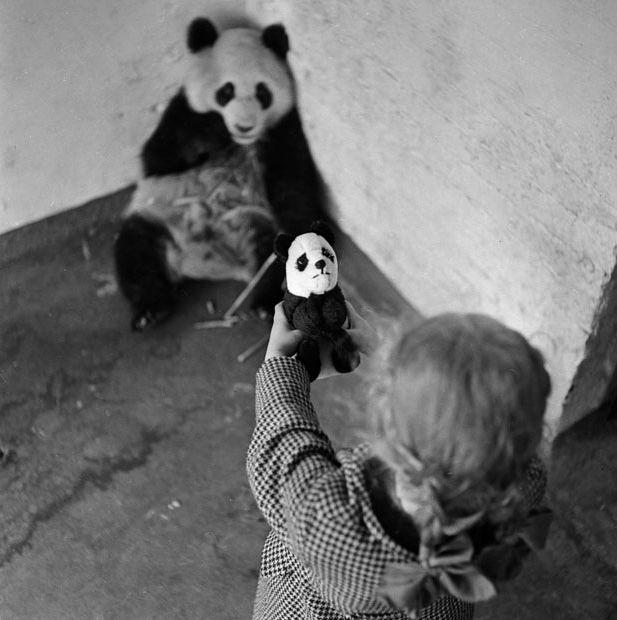 1946: Baby Steffi introduces his teddy bear panda with this panda Unity (formerly Lien Ho) in Regency London Zoo.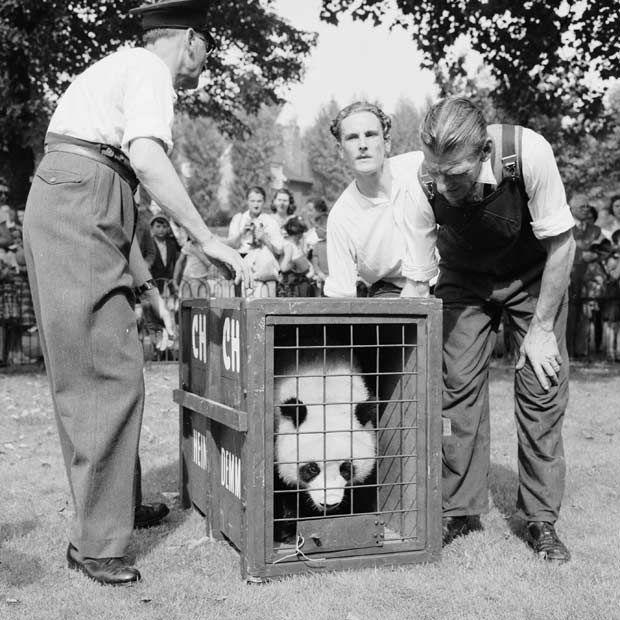 Twenty years later, in 1958, was taken to another panda female named Chi-Chi. In fact, it was intended for the American Zoo, but while Washington has stopped all possible trade with Communist China. So Chi Chi recognized the "communist commodity" and is not allowed to cross the US border.