January 4, 2010 from ten adult panda conservation center «Ya'an Bifeng Gorge Breeding Base» in the Chinese province of Sichuan have moved to a new home in Shanghai, which will host the World Expo 2010.
8 photos via animalpicture
1. Rangers caught pandas, to send them out of Sichuan to Shanghai for the World Exhibition 2010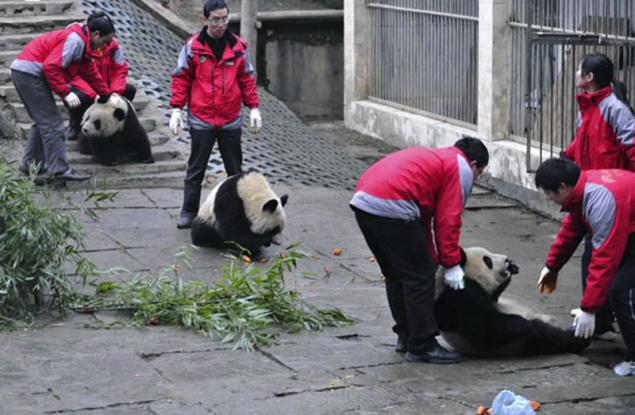 2. All ten pandas were born at the center Jaan after the earthquake that occurred in the province in 2008.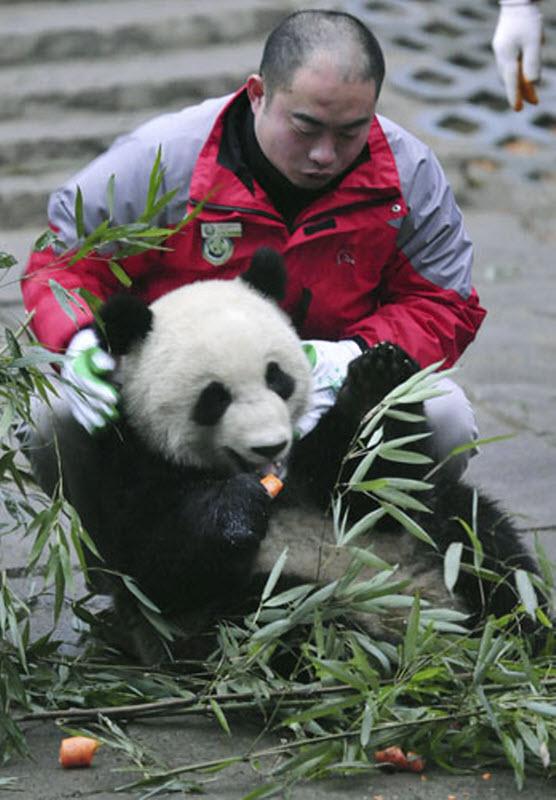 3 Pandas - six females and four males - have lived together for 20 days before heading to Shanghai.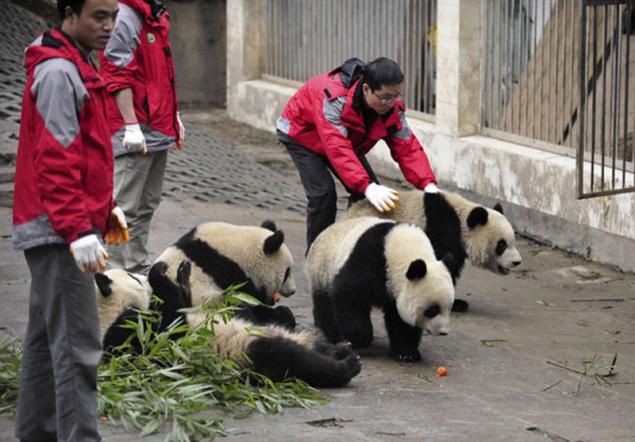 4. Pin Pin explores one of the containers for the pandas.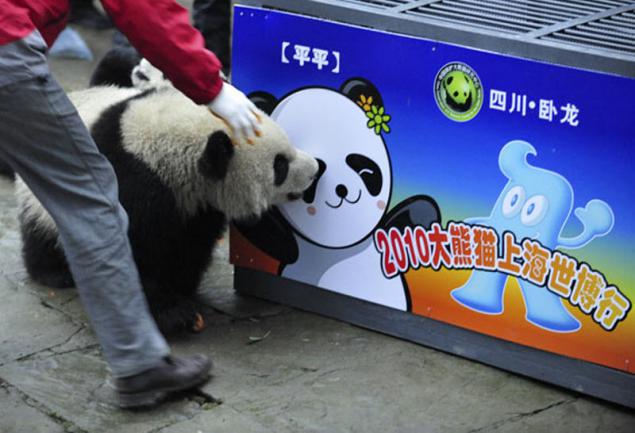 5. Rangers fed pandas before the trip.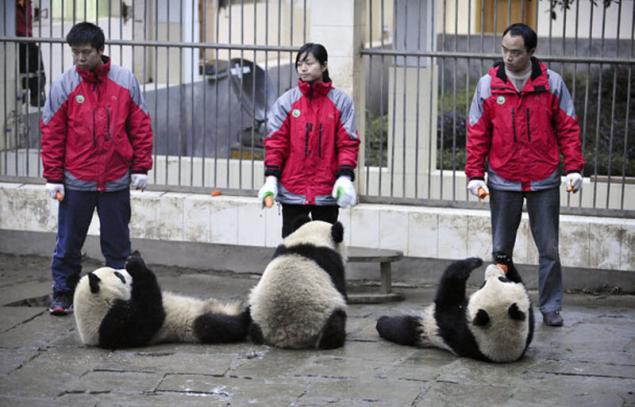 6. The Rangers placed panda center in a special container for transport.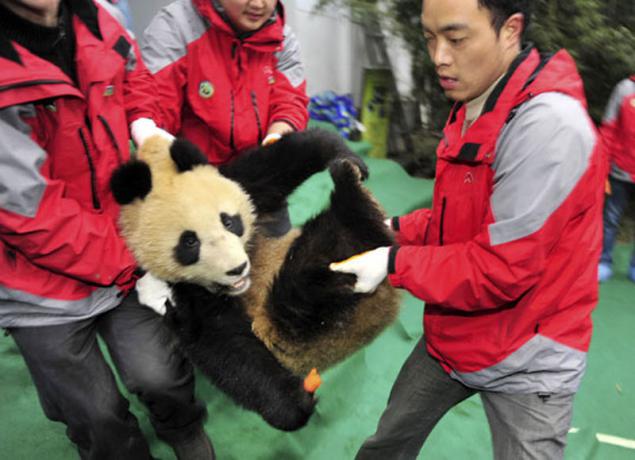 7. The pandas will spend a year in Shanghai.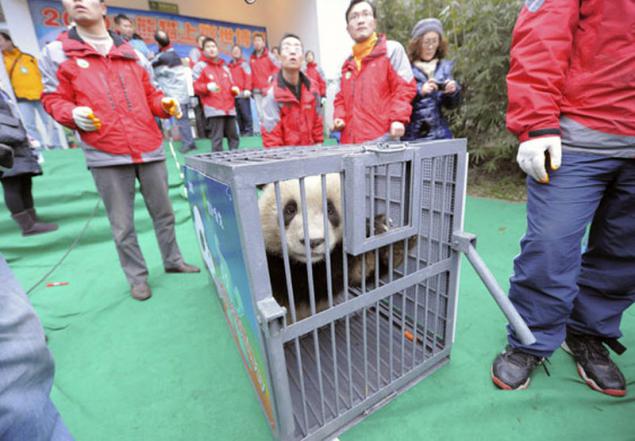 8. People celebrating the departure of ten pandas in Shanghai.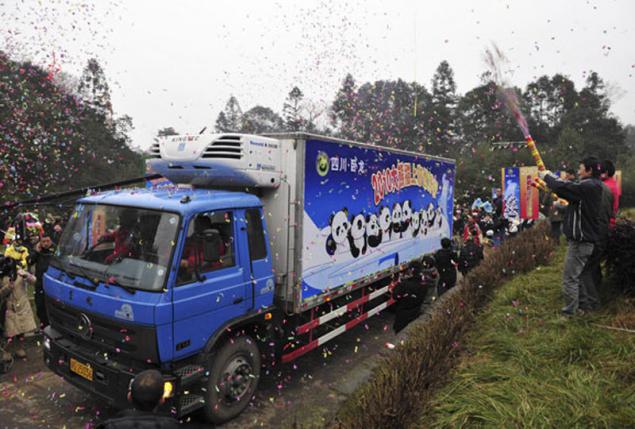 Source: