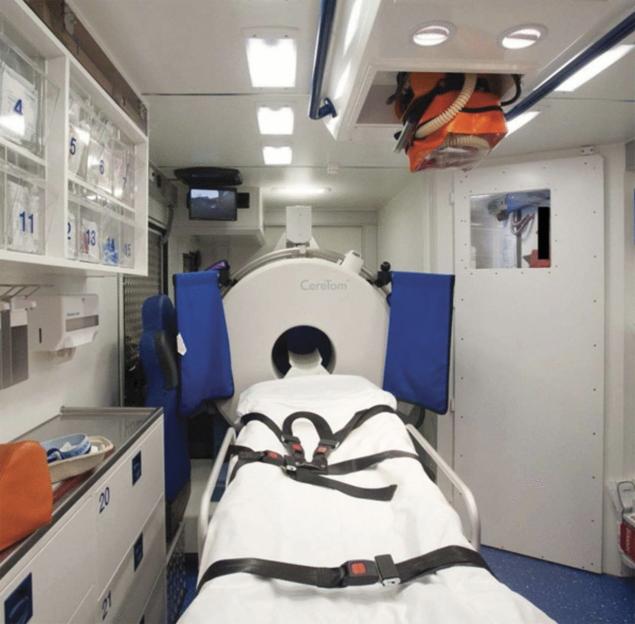 Tech device developed by one of the Swedish companies that are able to determine the type of stroke in the ambulance.
A mobile scanner that uses microwaves to diagnose the disease, will help to save lives and improve patient survival. Drug treatment at the initial stage of the stroke can not be started without a hospital scan, as the drug can be fatal for patients with a brain bleed. Scanner using antennas and microwaves, similar to the telephone, scan a person's brain. Thus, determining the presence of a clot or bleeding. The information is transmitted to a computer which determines which of the two types of stroke suffered. The results of the study on 45 patients showed high efficiency of the device.
Professor of clinical neurophysiology Mikael Elam from the University hospital in göteborg says: "Our goal is the diagnosis and treatment of stroke patients in the ambulance. Since time is critical, the use of the device results in less extensive injuries. This, in turn, can reduce the length of stay in hospitals and reduce the need for rehabilitation." Professor Elam said the microwaves generated were 100 times weaker than a mobile phone, and there are only a few seconds, and this means safety for the patients.Thanks to the new scanner, the ambulance personnel can start treatment for the 85 percent of stroke patients before arrival to the hospital, without high risk
Planned the larger study and the developers hope that the device will be approved for sale in Europe at the end of this year. Dr Shamim Quadir, of the stroke Association, said: "Although this research is at an early stage, it suggests microwave system may become a portable, affordable technology that could help people."
Source: nauka24news.ru/