Depressing news for those who are not getting enough sleep: sleep problems increase risk of heart attack and stroke.
Valery Gafarov, Professor of cardiology of the Russian Academy of medical Sciences, at a recent conference EuroHeartCare 2015 is the European society of cardiology in Croatia shared the conclusions that are made in the course of many years of research. According to him, the findings confirm that poor sleep should be considered as a risk factor for cardiovascular disease along with Smoking, physical inactivity and unhealthy diet.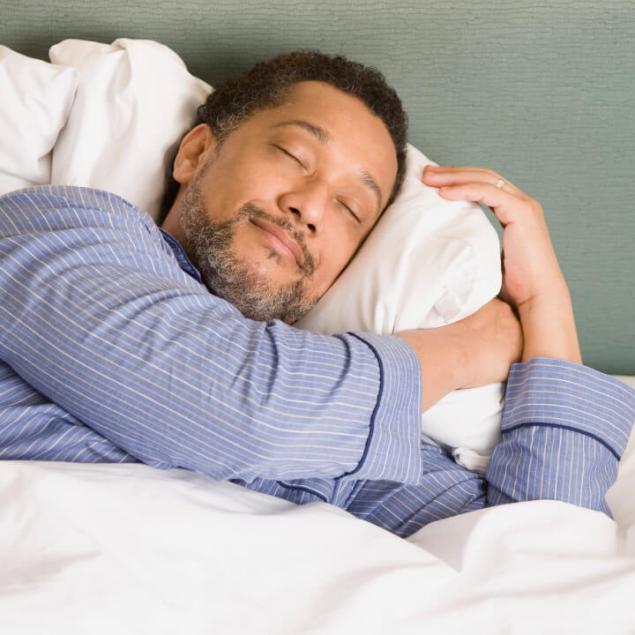 The study
From lack of sleep today, suffering a huge number of people, and it contributes to the development of various health problems such as obesity, diabetes, impaired memory and even cancer. And now we have new evidence that heart health is at risk as a result of lack of proper rest.
The study Gafarova, which began in 1994, became part of the program of the world health organization called "Multinational monitoring of trends and determinants of cardiovascular diseases". The study was used a representative sample of 657 men aged 25 to 64, for example, have studied the relationship between poor sleep and risk of stroke or heart attack in the long run.
To assess the sleep quality of the participants, the researchers used the scale of the dream Jenkins. Categories "very bad", "bad" and "insufficient" sleep has described the extent of sleep disorders. Over the next 14 years Gafarov watched by each participant and recorded all cases of myocardial infarction during this time.
"Until now, there has been no one study cohorts studying the impact of sleep disorders on the development of heart attack or stroke," he said at the conference.
Results
In the study,
nearly 63% of participants who suffered a heart attack, also reported sleep disorder.
Men with sleep disorders the risk of heart attack was 2 to 2.6 times higher and the risk of stroke from 1.5 to 4 times higher than those who have not experienced problems with the quality of the stay from the 5th to 14th years of observation.
Gafarov noted that such sleep disorders usually closely associated with feelings of anxiety, depression, hostility and exhaustion.
Also, the scientist found that many of the men with sleep disorders and increased risk of heart attack or stroke were divorced, widowed, had no higher education. Among these populations the risk of cardiovascular disease increased, when I had trouble sleeping.
"Good sleep is not an empty phrase,
— he said at the conference. —
In our study it was found that its absence is associated with double the risk of heart attack and quadruple the risk of stroke.
Poor sleep should be considered a variable risk factor for cardiovascular disease along with Smoking, physical inactivity and poor nutrition. For most people the quality of sleep means 7 to 8 hours of rest each night. People who have difficulty sleeping, I recommend to consult a doctor."
Sleep is not just important for healthy energy levels, maintain weight and performance during the day. It keeps the heart healthy, helping to live a long happy life. That dream was really full, it is important to think about its quality. Make an effort — take the bedtime routine at least 30 minutes, make sure that the bedroom was cool and dark and quiet. published
Author: Tatyana Kostenko
P. S. And remember, only by changing their consumption — together we change the world! © Join us at Facebook , Vkontakte, Odnoklassniki  
Source: live-up.co/2015/08/31/nezdorovyj-son-mozhet-privesti-k-problemam-s-serdcem/