In order to start consistently losing weight, you need to know how to motivate yourself. But it is not always possible. On the way to the goal there are many obstacles: stress, laziness, impatience. To overcome them will help books about weight loss, the authors, based on the psychology and physiology of man, tell about the methods of fight against excess weight and the means of motivating her.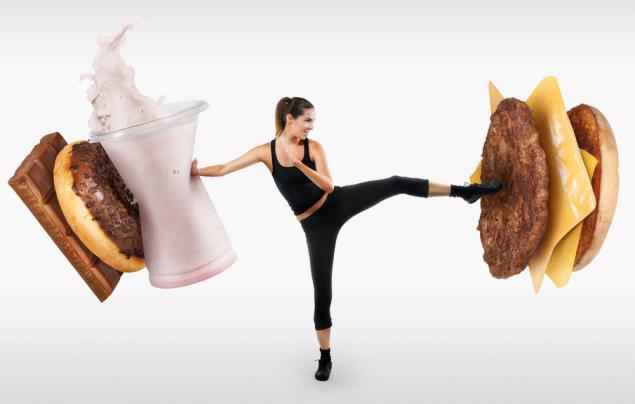 Eugene Kobylecka "How to survive abundance"
The author's accessible language tells about losing weight, allows you to grasp the essence of complex processes occurring in the human body and is responsible for the recruitment and weight loss.
In edition, much attention is paid to the psychology of losing weight person. The author will teach the reader to develop the habit of eating natural foods. Will also reveal the secret about hunger, which often causes us to overeat. You will learn how to recognize and escape their influence.
And the most valuable: the author of the book about losing weight gives a clue as to how to save the results of your diet and many years to stay slim and healthy.
Gillian Riley's "Eating less! Stop overeating!"
In this book, much attention is given to psychoanalysis and how to properly and positively motivate yourself to diet. The material in this publication is especially valuable for those whose problem is associated with so-called "stuck stress."
The author seeks to understand the causes of excess weight and consequently to learn to deal with weight. However, she advises caution in severe diets and fasting.
Books about weight loss Jillian Riley help the reader to develop the right attitude to food and to strive for beauty without causing harm.
Yuri Bulanov "fat Burning"
This book includes not only material explanations of the mechanisms occurring in the human body and leading to an increase or decrease in weight — it provides a detailed analysis of the various methods of weight loss. Discusses "pros" and "cons" of the most famous diets.
Close attention to the author of the book about losing weight "fat Burning" pays the mistakes made by dieters, and tells how to avoid them.
David Kessler "the End of overeating"
In this work the author tells about the problem of modern man "food addiction". Among the books on weight loss, which we offer to your attention this takes a special place, and read it will be useful to everyone, not even suffering from the problem of excess weight. David Kessler tells not only about the principles of healthy eating, but also about why junk food is so like us. This will be a strong motivator to losing weight and taking care of your health.
The author shares personal experiences and feelings, because once he was very full.
Lee Djanogly "do Not eat Breakfast only fatties"
The effect of reading this book about weight loss felt by many of our compatriots. In it the author talks about the unique method that allows you to lose weight without exhausting diets. The book is written simply and with humor. After reading it, you will not overeat and will forever change the relationship to food intake. Source
Source: /users/1081