The specialists of the Academy of nutrition and dietetics stated that one of the most important factors of a healthy mouth is a healthy and balanced diet. The corresponding output was the result of extensive research conducted at the Academy, during which they established the relationship between various factors and health of the oral cavity.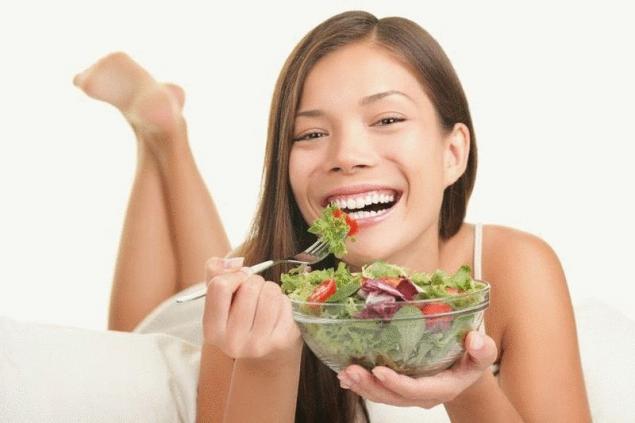 Upon its completion, failed to establish that it is a healthy food, which is extremely important for the proper functioning of most body systems is a fundamental factor for maintaining a healthy state of the oral cavity.
Also, scientists have compiled a list of the main aspects of healthy eating that help support dental hygiene.
In particular they stated that dairy products and fresh vegetables and fruits, reduce the risk of tooth decay and gum disease. These products contain vitamins and minerals, according to pediatric dentists pay, positive impact on the state of the enamel and mouth, allowing people who regularly consume milk, cheese, fruits and vegetables were significantly less likely to have problems with teeth and gums.
An important role in maintaining oral health also plays a restriction in the intake of sugar. Waiver of sweet virtually eliminates the likelihood of erosion of tooth enamel, which in most cases is the first factor in the appearance of dental problems.
The same impact and reduce consumption of foods containing acid. Here we are talking about the juices, while preserving using vinegar and wines, which also contribute to the early processes of destruction of enamel and have a negative impact on the General condition of the entire mouth.
The Academy of nutrition and dietetics believe that the use of these three simple rules in your organization, your diet is the Foundation of a healthy mouth. Those who are willing to sacrifice the small, throughout their life be able to forget about the problems related to teeth and gums. And dentists should conduct a large-scale explanatory work among patients about the importance of a healthy and balanced diet.  
Source: zeleneet.com