The press service of the Israeli Corporation Israel Aerospace Industries reported that company engineers are completing the last preparations before the test-a unique transport system SkyTran. The innovative system will work due to the effect of passive magnetic levitation. Testing SkyTran will be held on campus, owned by the Corporation.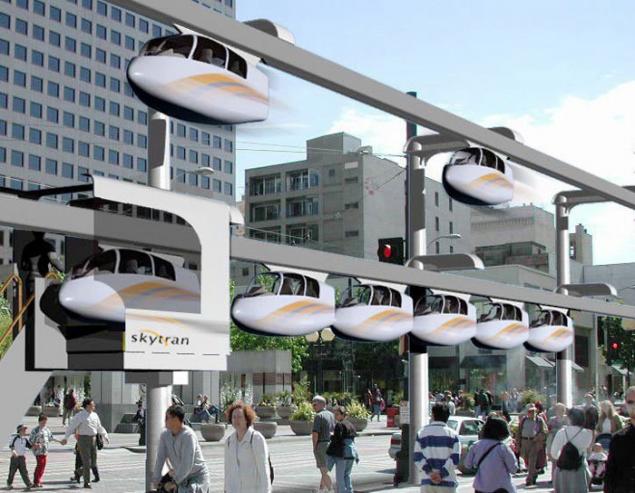 Experienced the area of the transport system have already been developed are located in the territory of the Research center NASA the firm Space Act.
It is planned that this area will be testing and testing of the innovation system. Only after all the technical issues will be debugged, and a special Commission will decide on the safety of air taxi, Space Act will begin to create large-scale transport network, which will cover the entire tel Aviv.
Vehicles that will enter the system SkyTran is designed for the simultaneous movement of two people with a minimum of hand Luggage.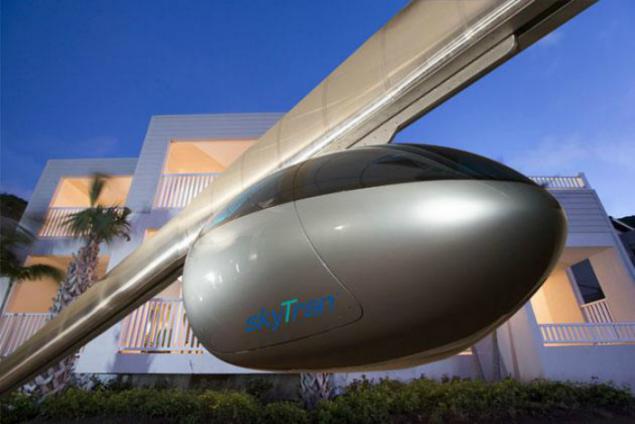 All booths SkyTran running of the Central computer, which processes the orders and sends the vehicle on a given route, monitoring the whole process of movement. Engineers report that in order to move the person from one end of town to another SkyTran need much less energy and time than traditional methods of transportation.
If tests are successful, then the Israeli authorities intend to commence large-scale construction of new transport networks by the end of 2016. It is planned that the grandiose construction will be completed in 2 years.
Once the transport system works in a real city, its services will be available to everyone. Call the booth, it will be possible in two ways: using the application installed on any of the electronic gadgets, and with a special terminal which will be installed near each of the landing stations.
The cab will move along highways at a speed of from 100 to 250 km/h And movement, as well as the distance between the booths, will be completely computer-controlled. The inclusion of a new participant traffic flow will also occur in the automatic mode without changing the speed of its other participants.
Engineers emphasize the flexibility and variability of the structure of the network. SkyTran is no problem to take to service an unlimited number of additional cabins in order to relieve the transport network. Coverage of new areas will also take place automatically, as soon as the new monorails will be closed in a single network with the already existing ones.
To facilitate the process engineers created a single modular structure, allowing the track will be assembled from standard bars of various lengths and rotation angles. This will allow you not only to quickly build new networks, but will also reduce the time and cost of repairs.
The press release also reported that the Israeli segment of SkyTran is only the first phase of an overall global transportation network. Such developments are already underway in many other major cities in the world.
Source: zeleneet.com