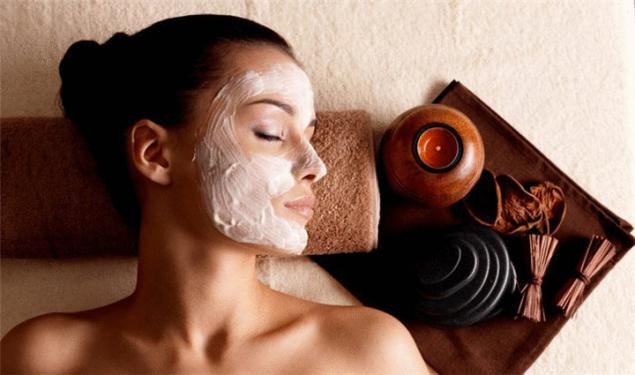 If you have oily skin and you'll be extra Shine, you should not immediately run for the purchase of cosmetic means. You will help face mask for oily skin, cooked their own natural products.
All the masks presented here can rinse with acidified water, as stated in the first part masks for oily skin made from natural ingredients.Mask based on white clay for oily skin, second with white clay
White clay (1 tbsp) and mix with 1 tsp yogurt and mix them so as to avoid lumps. When mixed, add a teaspoon of orange juice. Juice to take only fresh. Apply the mask and hold it to dry completely. Rinse with acidified water. Oily skin will cease overly Shine and become matte, get healthy and tone.
Another mask of white clay
Dilute a boat of clay with water (or spring melt) to get a thick consistency. This consistency add 1 teaspoon of honey and mix. Applied the mask soak for 15 minutes, and rinse with water.
Third mask of white clay
A glass of hot water, pour a small spoonful of fresh or dried leaves of calendula officinalis. Let them infuse for 20 minutes. To cool and drain. Dilute this extract (a small amount) tablespoon of white clay, you should get a thick mass. The mass applied to the skin of the neck and face and leave until it is completely dry and rinse. Oily skin will have a matte finish, acne will are dried and undergo inflammation.
Mask of green clay No. 1
In milk or yogurt (in small quantities) spread a tablespoon of green clay and knead to avoid lumps. Next step add a tablespoon of honey and mix again. On the face leave to dry and then rinse with acidified water.
Mask of green clay No. 2
Mix in the milk a tablespoon of green clay, lumps should not be. In diluted green clay, add a small spoon of oat flour. Mix again and then you can apply a mask to the skin.
Masks for oily skin on the basis of medamed better to use uncured. In order to not have to dilute it or heat in a water bath. When warming up you can not keep up, and to overheat the honey, the temperature should not exceed 45-50 degrees.
Honey-curd mask
Mix 2 tablespoons of honey and a spoon of cottage cheese, measured tablespoons. Then added beaten egg white and all fuzzy. The mask is ready and it can be applied.
Lemon-honey mask
On a small grater with the skin grate the lemon. Teaspoon lemon mass, mix with 2 table honey. Then add the whipped protein. Apply for 15 min. Oily skin freshen up and become velvety, much lower level of fat.
Honey-Apple mask
Grate one medium-sized Apple, preferably sour. Sprinkle with lemon juice. Mix grated Apple with two tablespoons of honey and thoroughly mix with your hands. Further, it is necessary to add 1 tsp of oat flour and one protein whipped.
Masks of medicinal rasterimage with aloe
Pressed aloe juice and passed through a sieve. Further, this juice is mixed with beaten egg whites. The mask is kept for 20 minutes, then washed off with acidified water.
Mask with peppermint and plantain
Will chop in a blender with fresh mint leaves and plantain. Mix olive oil (one tsp.) and mint leaves and plantain, taken one tablespoon
Through these masks the inflammation will pass, the facial skin will get the matte, it will be fresh. Healthier and so on.
For oily skin, also very useful decoction of nettle and St. John's wort, which need to wash.
Source: lubim-zhizn.ru/