Huntington Beach 2014 — this is an unusual surfing competition, which takes place in California. For medals fight... man's best friend — dogs. Watch as four-footed surfers ride boards on waves.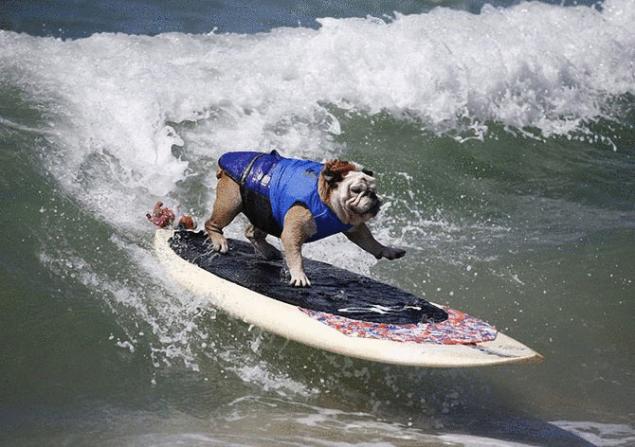 Surfing contest for dogs is an annual event that takes place in California at Huntington beach.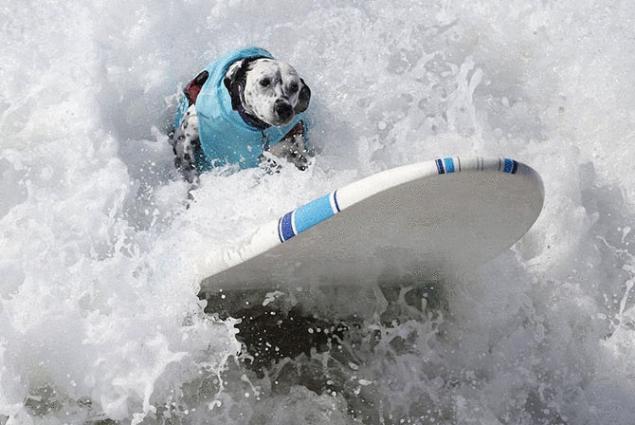 Within three days the dogs and their owners will enjoy the beautiful weather in Huntington beach.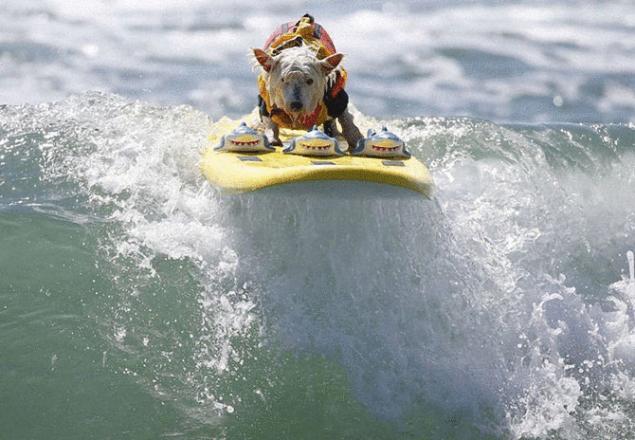 In this year's competition for surfing among dogs are held for the sixth time.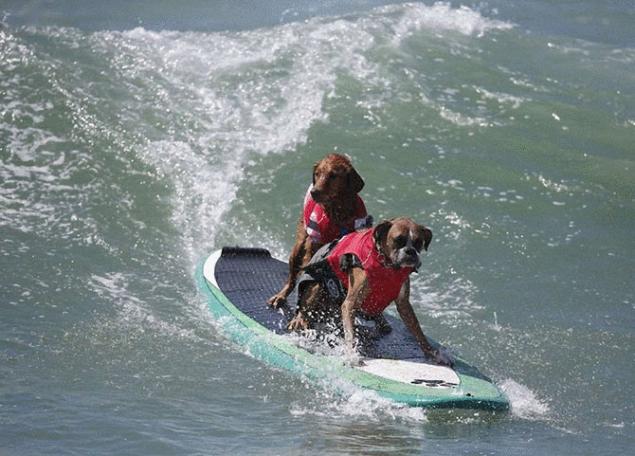 Dogs compete in several categories, for example, in the group of small dogs, the dog and the owner, duets, etc.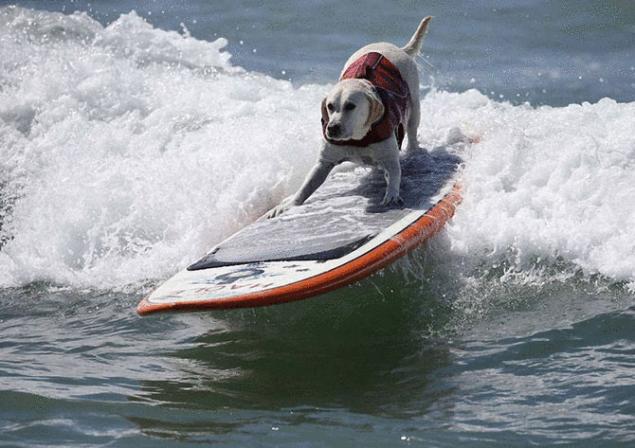 In addition a small cash prize for the winner of the contest, the organizers have provided medals for each participant and special awards for the finalists.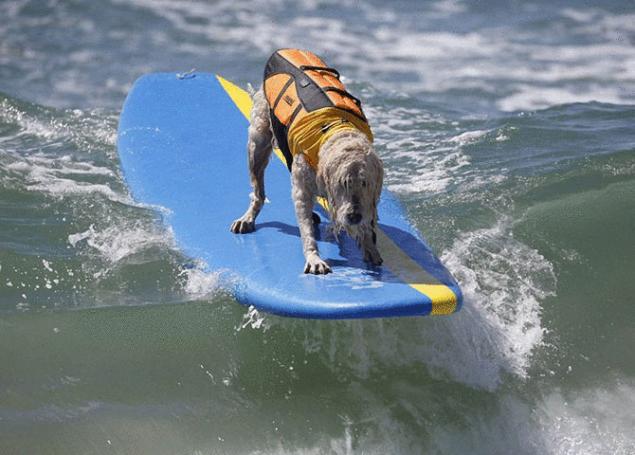 The contest organizers and dog owners claim that for themselves, and for animals it was a fun event. Looking at this poor wet dog, it's hard to believe that he's happy, probably, lost and upset.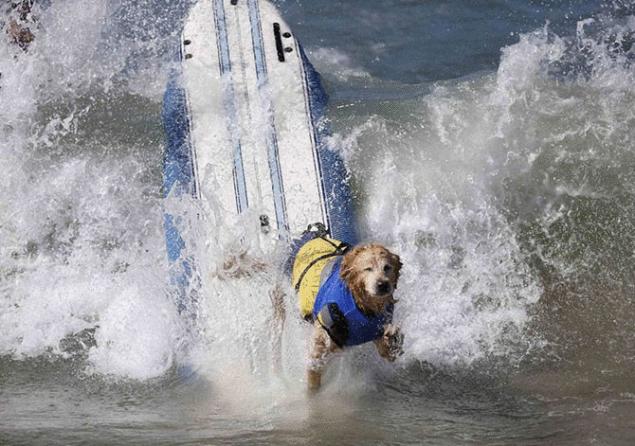 "You can't force your dog to surf if she doesn't like it or she's afraid," explained Dr. Becker — expert of a portal "Healthy Pets".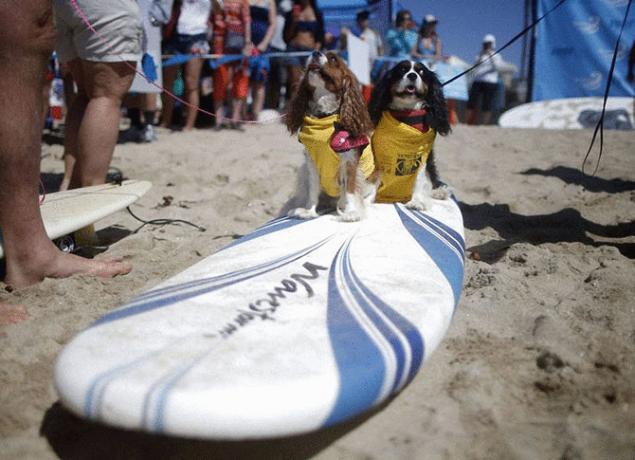 Samson and Delilah eagerly await the day when they will finally be able to participate in competitions.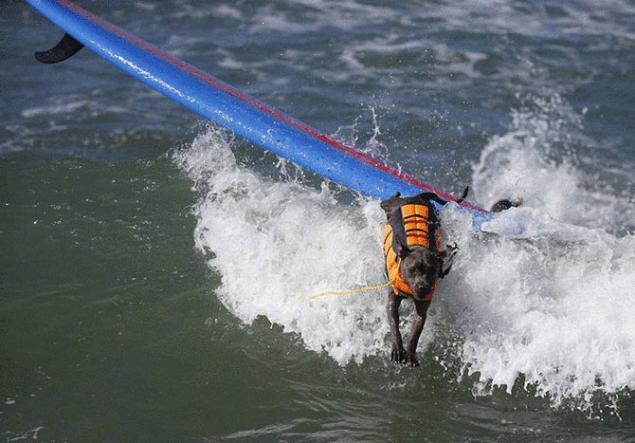 If the dog loves the water and running along the beach, it is possible to teach the art of surfing. So think "dog" experts.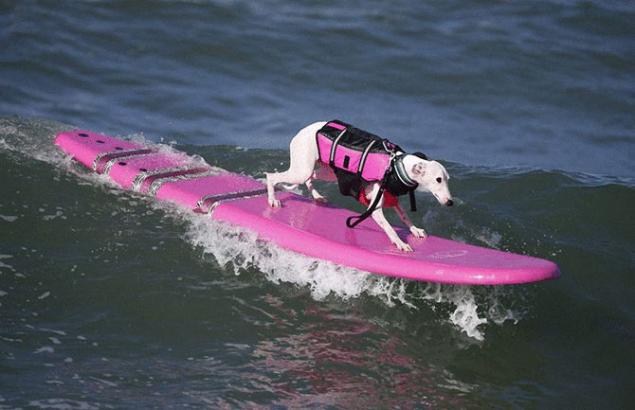 Even breeds of dogs that do not like to swim, can become good surfers.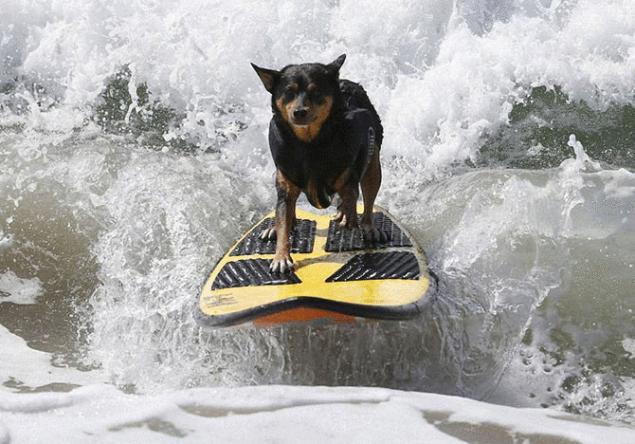 For the safety of every dog surfer was definitely wearing a protective vest.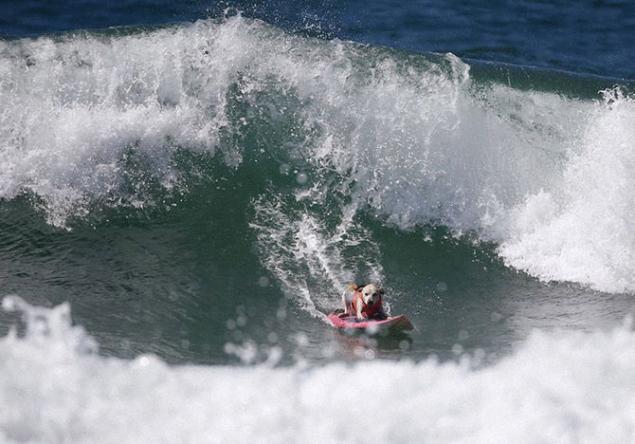 Dogs do an excellent job, don't you think?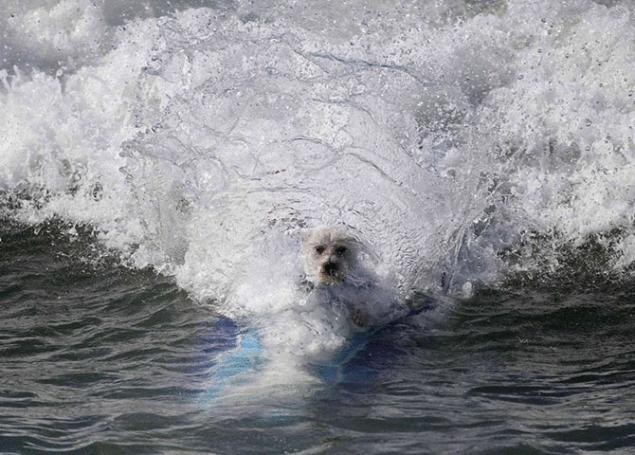 This dog has clearly decided to combine surf with snorkeling.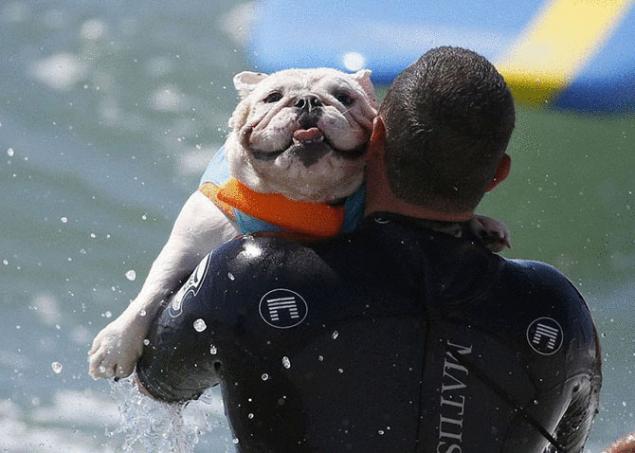 They are somewhat similar to each other, don't you think?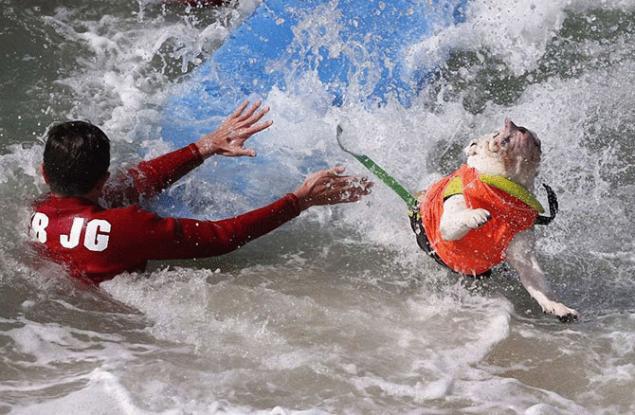 Sometimes there was a spectacular fall.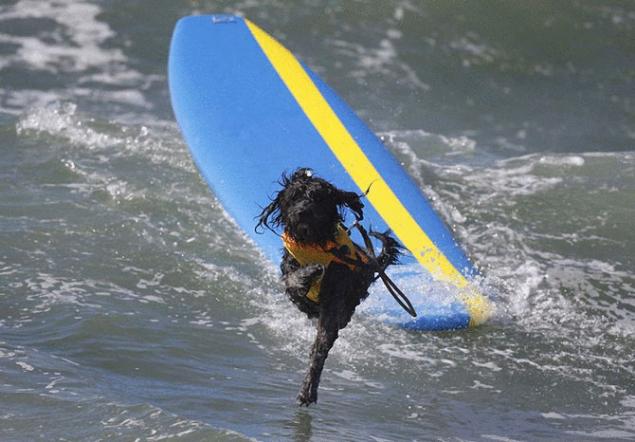 Running through water on one leg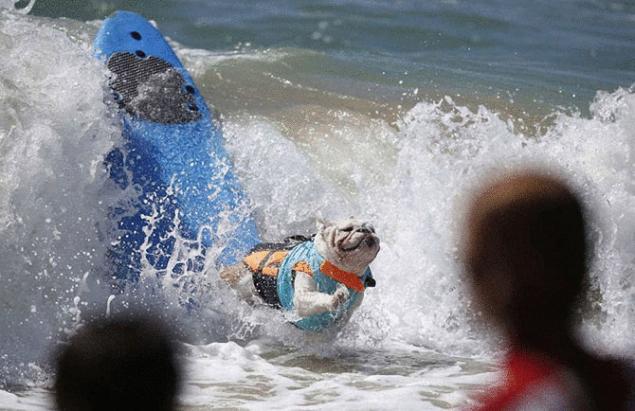 At the finish line: the final push.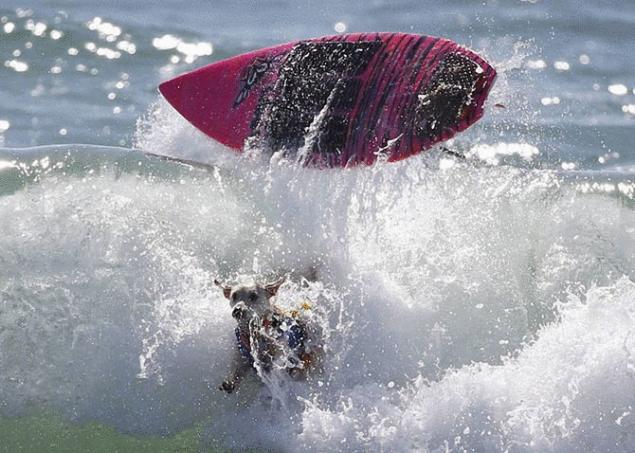 Chervonnoye surfers at the event in Huntington Beach 2014.
источник:fresher.ru
Source: /users/1077