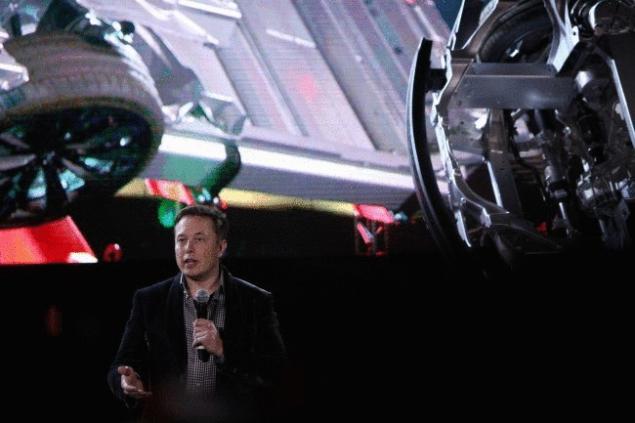 Despite expectations, Tesla Motors has not submitted the self-driving car, but showed a number of technologies that simplify driving and increase driving safety. On Friday morning the head of the company Elon Musk presented what was hidden under the letter D.
The company Tesla presented an updated model of the Model S with all-wheel drive, ultrafast acceleration and a new offline security features. American manufacturer of electric cars showed the P85D version of its popular electric sedan in the airport of the Californian city of Hawthorne in front of hundreds of Tesla owners, journalists and special guests, writes Re/code.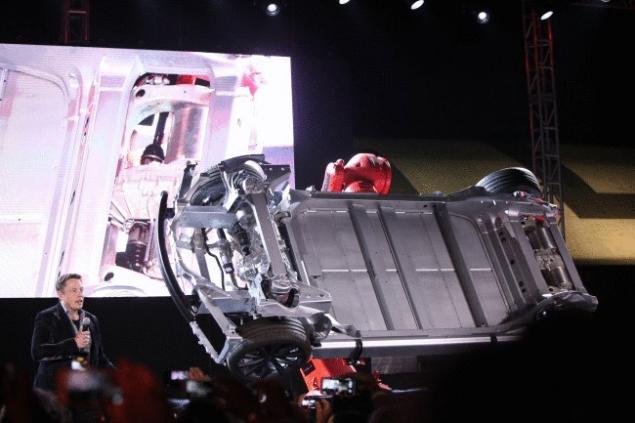 New features of the autopilot include the ability to adapt to the speed indicated on road signs, and safe to rebuild on the adjacent lane. This helps the vehicle radar system long-range ultrasonic sonar, a camera with image recognition and GPS, said Musk.
Other security features similar to those already used in high-end cars – a system of care departure warning, adaptive cruise control, automatic braking and Parking without driver intervention.
Musk also said that it expects to sell fully self-driving cars like Google is testing on California roads within the next 5-6 years.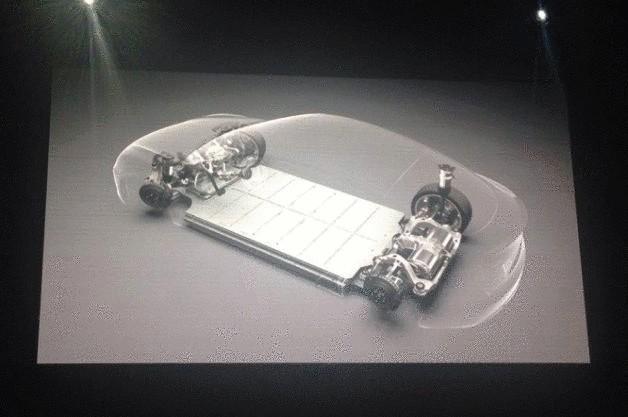 However, Tesla is not the only company forcing the advent of the autopilot in cars. So, Cadillac with "Super Cruise", the Mercedes-Benz S550 and the BMW X5 SUV can hold the center lane and maintain safe distance from vehicles ahead.
Four-wheel-drive Model S sedan with two motors will come in three configurations: the 60D, 85D and P85D. Version of the P85D will start shipping to customers in December at a price of 120 $ 170, 60D and 85D in February at a price of 97 and 89 570 570 dollars, respectively.
The top version of the P85D is able to accelerate from 0 to 100 km/h in about 3.2 seconds, up to such supercars as Bugatti, Lamborghini, McLaren, Ferrari and Porsche.
However, according to some experts, all-wheel drive is not enough to compete with such top manufacturers as Audi, BMW, Jaguar and Mercedes-Benz. Modern all-season tires provide reliable traction on wet or snow-covered road, which makes all wheel drive more luxury than necessity, even in regions with cold climate. Nevertheless self-sufficient buyers are willing to pay for additional technologies that enhance confidence and give a sense of security on the road.
It is obvious that the technology is "Dual-motor" is a necessity before entering a full-fledged SUV Model X.
Source: hi-news.ru