Recently, on the night of October 8 at Prague zoo were born two baby cat lemur (Lemur catta). This event is waited for almost a year. Wonderful kids "boy" and "girl" — appeared in a pair of lemurs.
The zoo staff was worried that the mother-Lemuria refuse to feed their children, because the last time it happened, and toddlers, unfortunately, did not survive. But all went well this time! "Kids" I feel great, they have already given the names of Judith and Ben. Cat lemurs grow quite quickly, so very soon zoo visitors will be able to see this fun couple.
Zoo in the ancient city of Prague one of the ten best and most beautiful zoos in the world. And this is no accident! Luxurious closed halls with predators, animals and exotic flora of Africa and South America attract the attention of guests from all over the world. Funny squirrels, phlegmatic tortoises, slightly arrogant llama, prickly porcupines, baboons are smart, savvy wolves is only a small part of the inhabitants that thrive in this amazing place.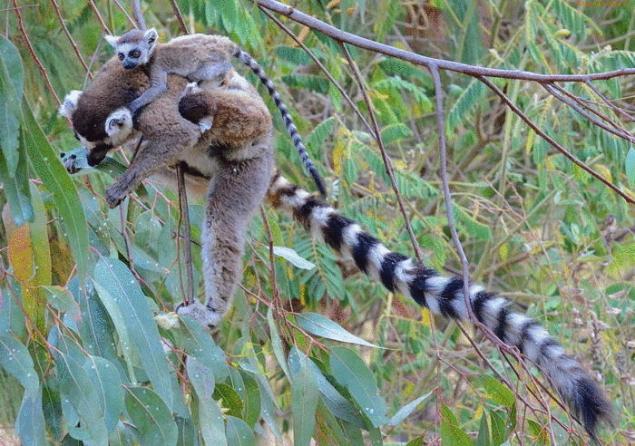 Cat lemurs (Lemur katta). Photo by: Mary Bomford.
On the territory of the natural complex created by man, always full of visitors. Here comes the young, the elderly, married couples with children. In the zoo you can spend the whole day, even mothers with infants. Unless of course you have comfortable clothing, feeding and other useful stuff that will not be uncomfortable to the visitors with the kids and enjoy the beauties of this unique zoo. Everything has been designed for the convenience of those who like to observe amazing flora and fauna.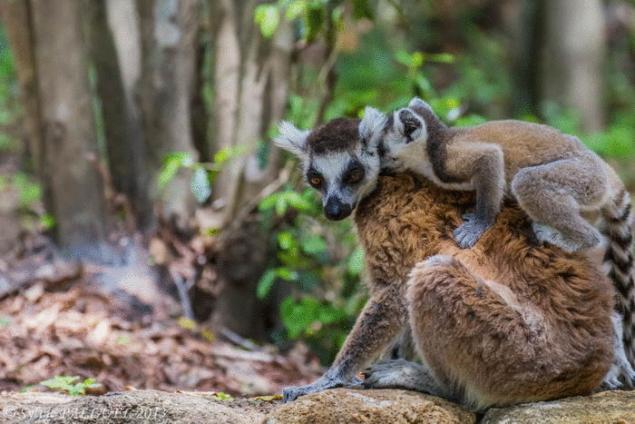 Lemur-cat family. Author of the photo: fancy2005.
When the emergence of a pair of baby lemurs have been known to ardent fans of the animal world, the zoo immediately reached out wanting to see this miracle. However, while the staff and veterinarians have limited the observation of the little ones. They need to grow up a bit and get stronger. After a month and a half everyone will be able to watch adorable babies and their parents in the pavilion, which perfectly mimics the natural habitat of the cat's lemurs. These animals are amazingly cute and very clever, so they will not leave anyone indifferent. Judith and her brother Ben are waiting for you in the Prague zoo! They just need a little bit to get stronger.  
Source: natureworld.ru/