We offer you a traditional collection of photos with animals from around the world for May 2013.
Lion family at the zoo in the Netherlands. Four cubs were born on April 7th 2013.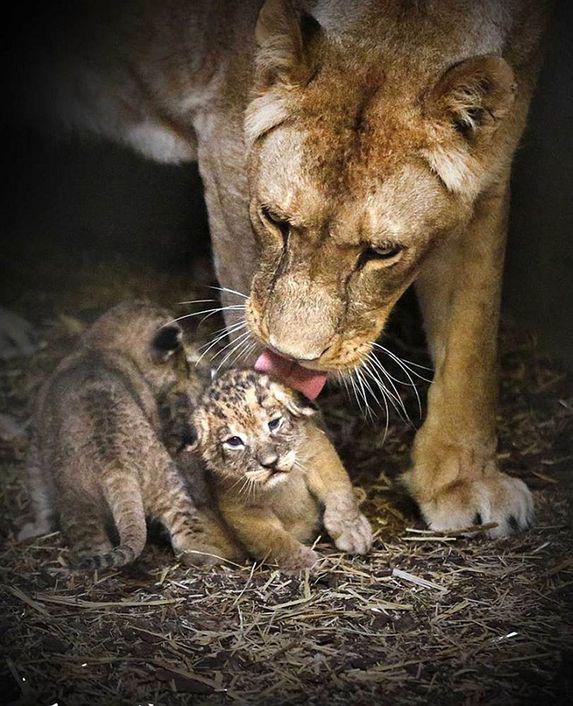 Chickens in store for the sale of products for animals, Vermont.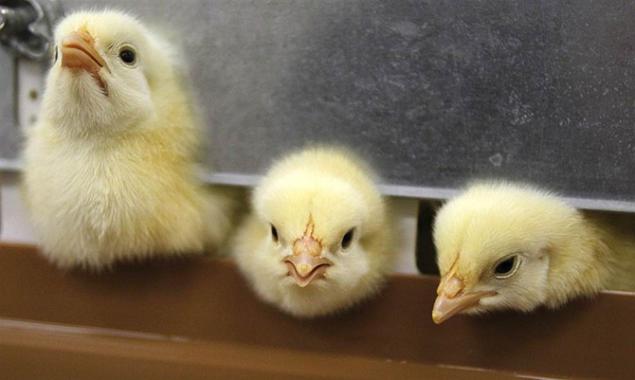 Great white pelicans play in the Dresden Zoo. Pelicans - the largest bird in his squad: body length of 130-180 cm, weight 7-14 kg.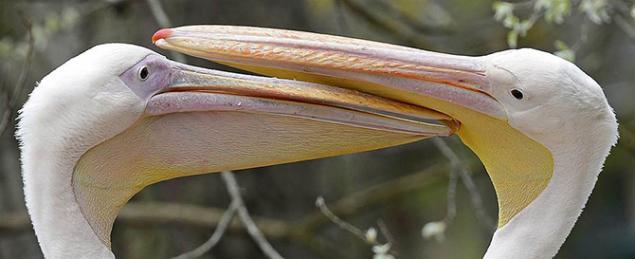 Lesser panda bites bamboo leaves at the zoo in Krefeld, Germany. These pandas are slightly larger than the size of a cat.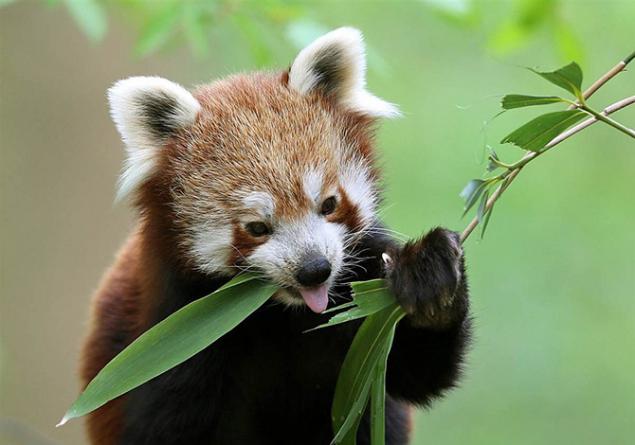 Ozzy - the oldest gorilla living in captivity. Today his 52 th birthday. And Ozzy was born in 1961 in the Atlanta zoo.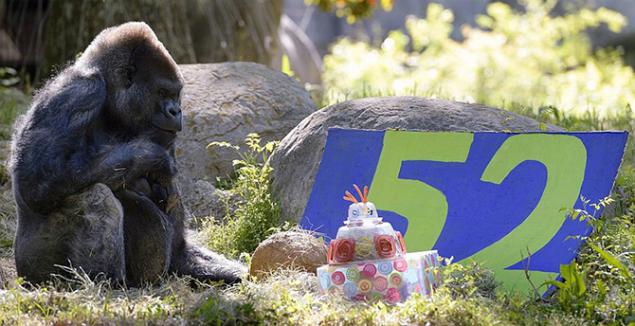 Big panda resting on a tree in Sichuan, China.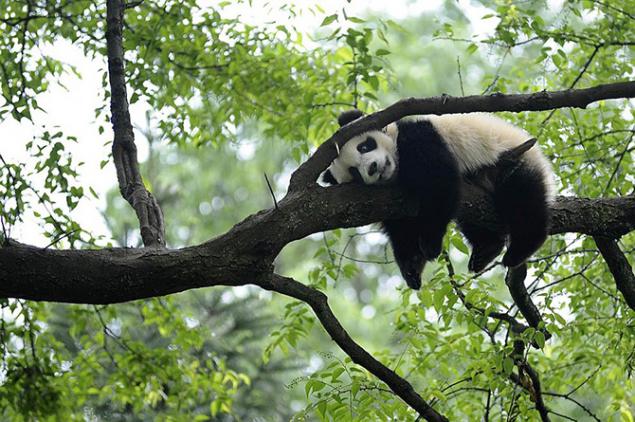 Xcaret Park is located in Mexico and is listed in the Guinness Book of Records for being here for a year born macaws more than in any other park in the world.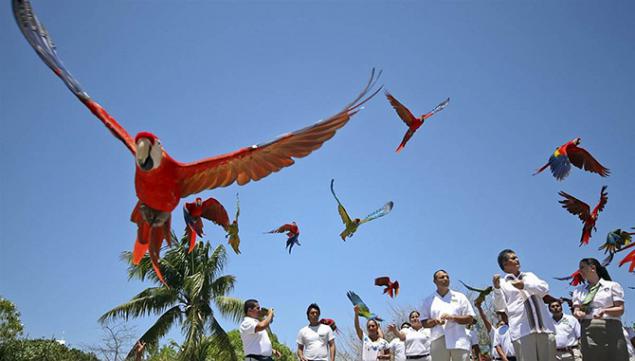 Meerkats - small mammals belonging to the family of Mongoose. Famous for the fact that for a long time can stand on its hind legs. In warm day like to bask in the sun, making the most bizarre postures. Zoo in Hunan Province, China.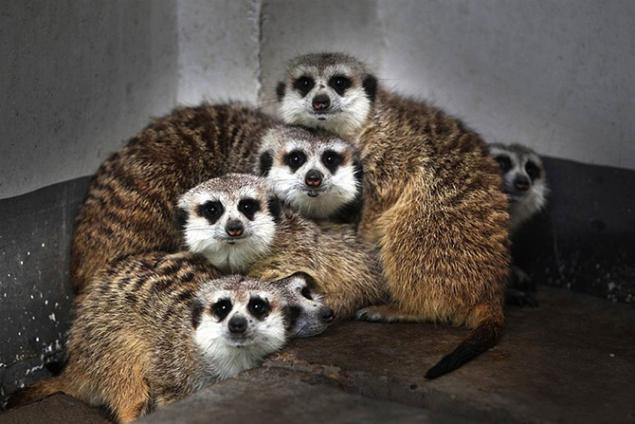 Family of giraffes in the zoo of Hanover in Germany.
Cheerful nosorozhek, born March 7, 2013 in the Serengeti park in West Germany. By the way, the largest known rhino horn have had a length of 158 centimeters.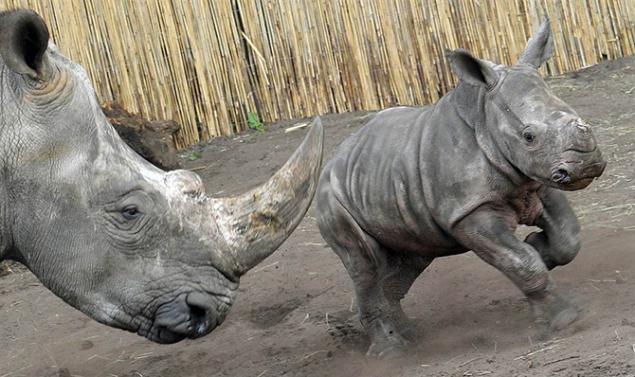 Recently trimmed alpaca in a pasture on a farm in Salzburg, Austria.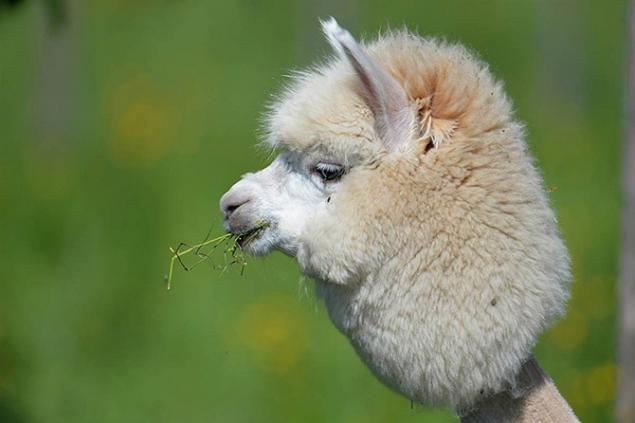 In the wildlife park in Switzerland, 14 May 2013.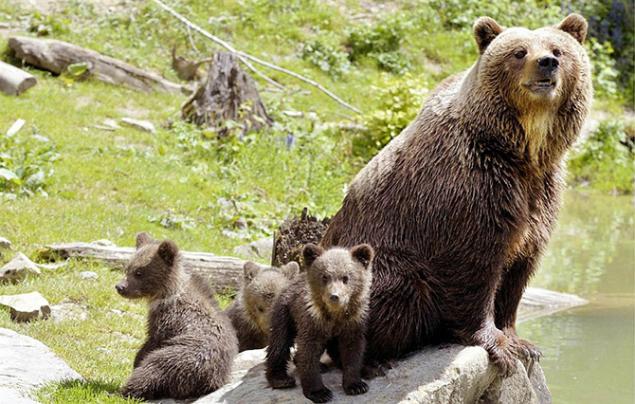 Langurs - genus of monkeys from the Old World monkey family. The name "langur" comes from the word «lungoor», meaning in Hindi "longtail". The photo was taken on the road in India on May 12, 2013.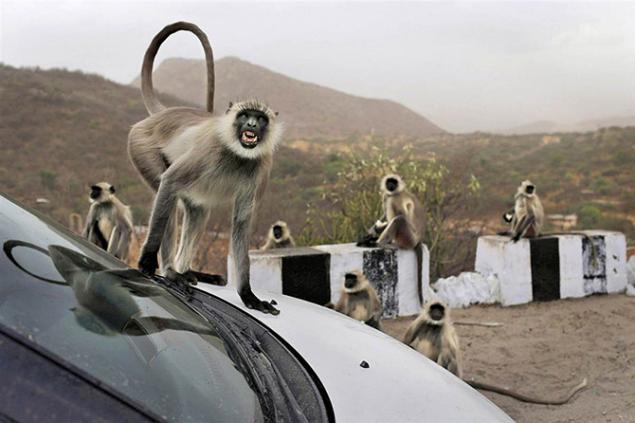 Hryuha on a farm in Switzerland.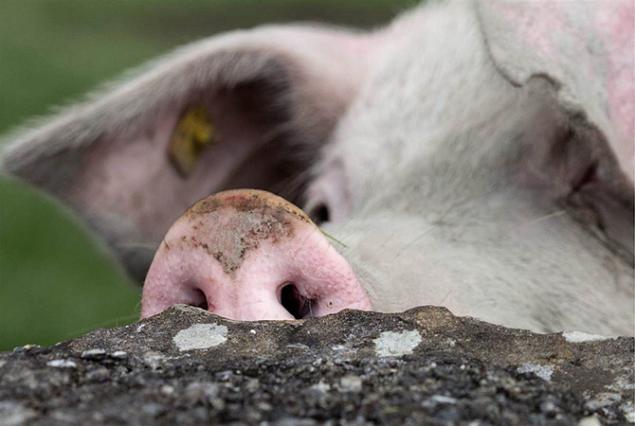 Zolotisnye retrievers from China. April 24 my mother was born as much as 15 puppies.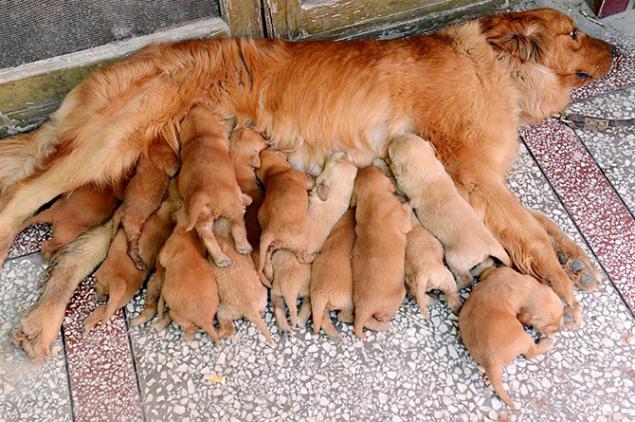 India. Buffalo got into the pond to cool.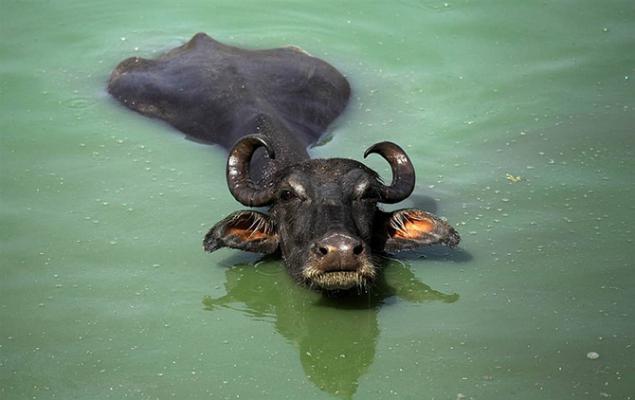 May 10, 2013 at Times Square in New York Protest: people could take home to animals from shelters.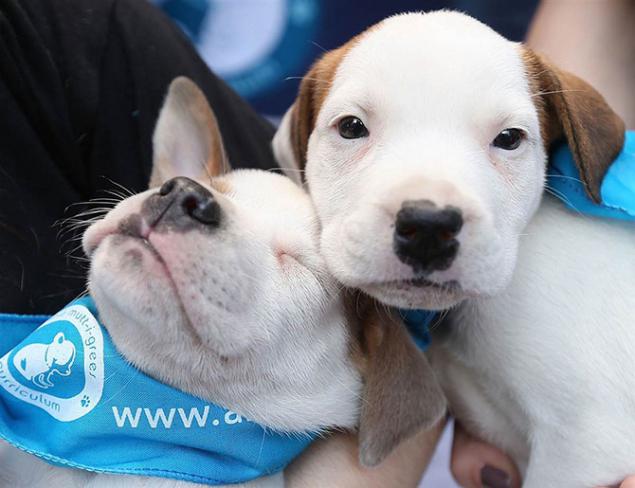 Lemurs in the Vienna Zoo.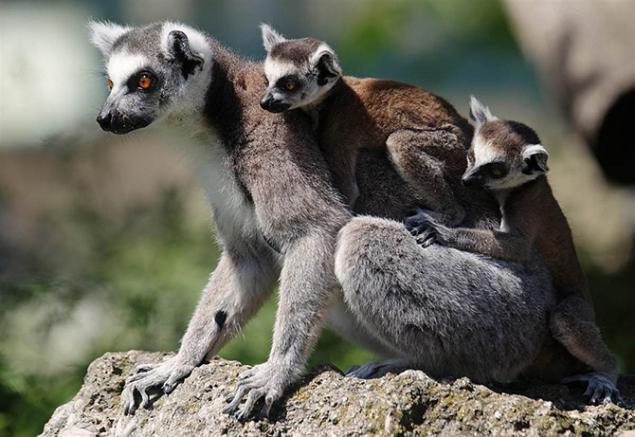 Spider sitting on leaves in the park in Amman, Jordan.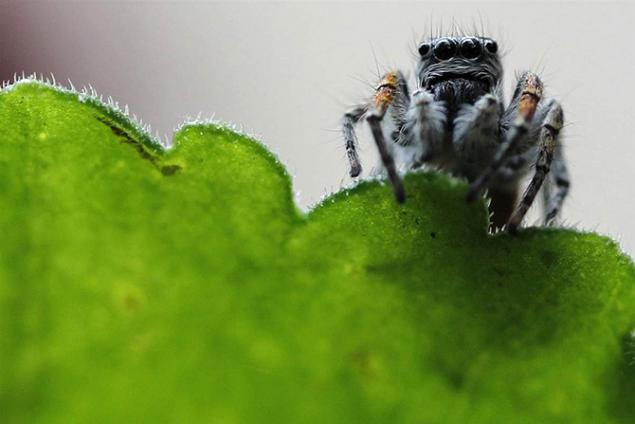 Gorilla with cub at the zoo in Prague.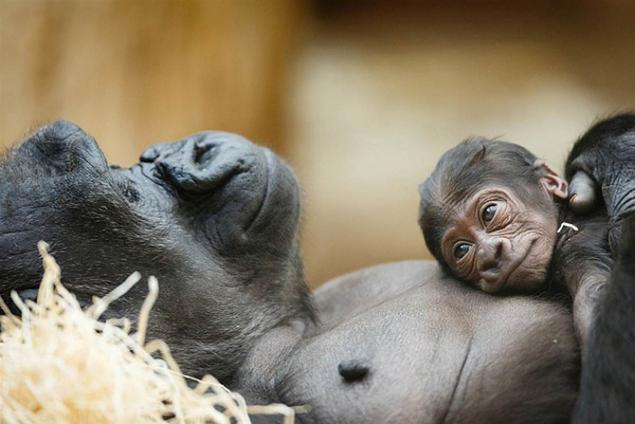 This porcupine was born on April 6 in the zoo of Basel in Switzerland.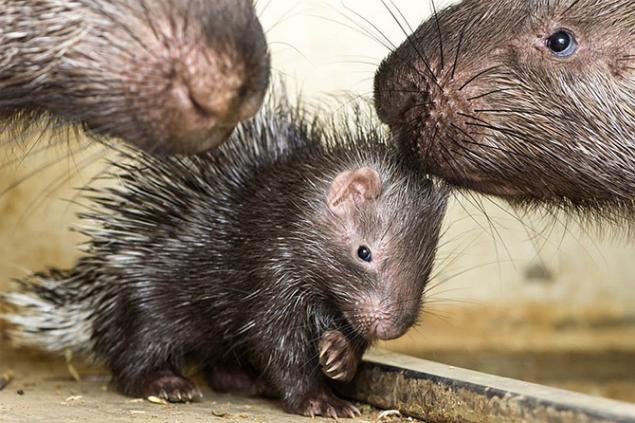 3-year-old male Bengal white tiger shows its teeth in the zoo Swarms creek in Krasnoyarsk, May 18 2013.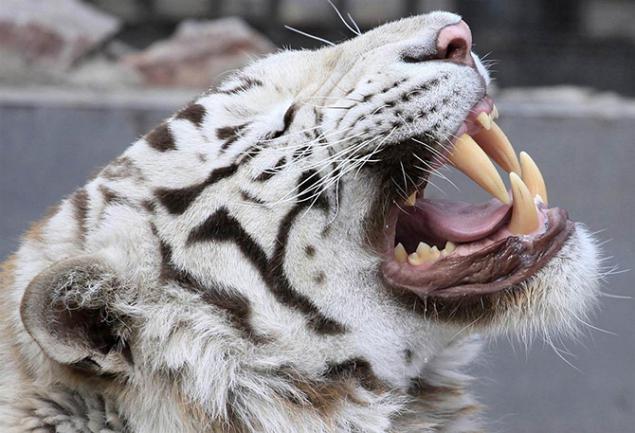 This is a medium-sized bird with brightly colored high, almost triangular-shaped beak. Farne Islands, England.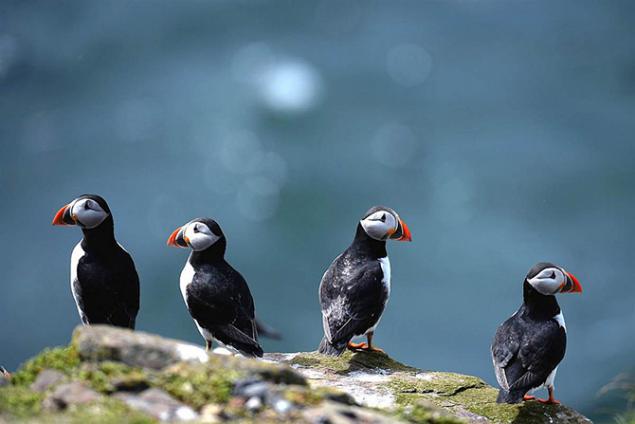 In the zoo in Hamburg is an inventory of animals on 16 May 2013.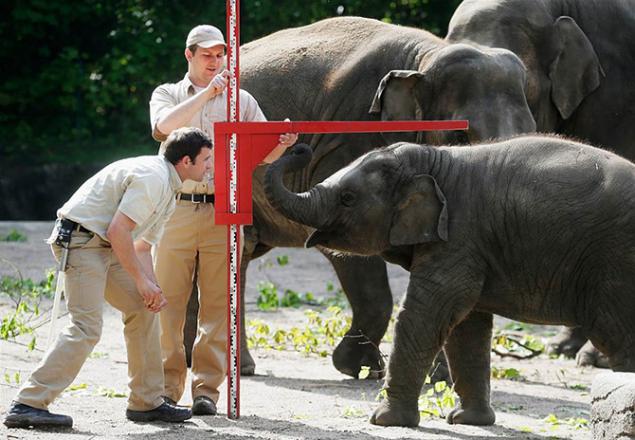 Chow (literally "dog - shaggy lion") at the World Dog Show in Budapest, Hungary. This is one of the oldest breeds of dogs. One of the characteristics of rock - purple tongue.
Prairie dogs - a rodent of the family Sciuridae. Live in North America. Typical representatives of the animal world prairie. Zoo in Hanover, Germany, May 15 2013.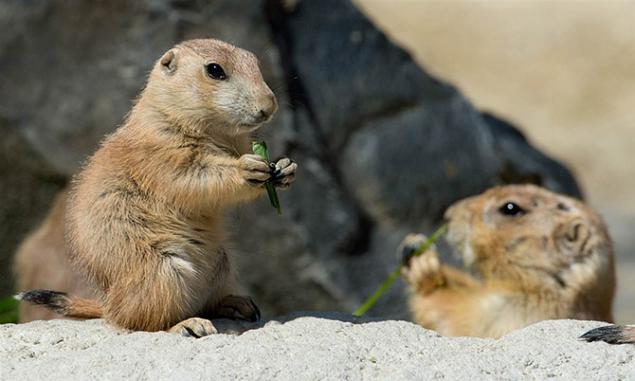 Recently hatched Aistenok in a park in Germany.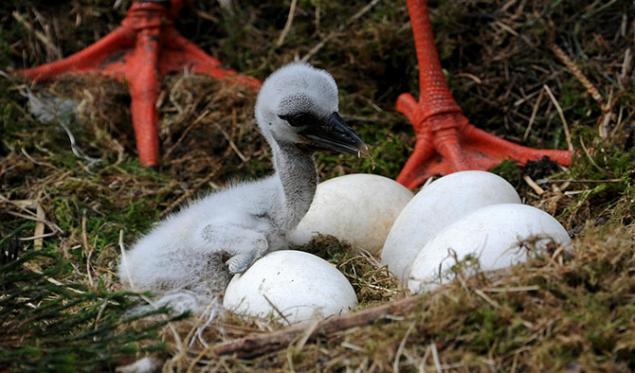 Source: ihoraksjuta.livejournal.com