They are fun. They are touching. They're funny. Some of them live in the wild, some in captivity. We offer you a variety of photos of young animals from around the world.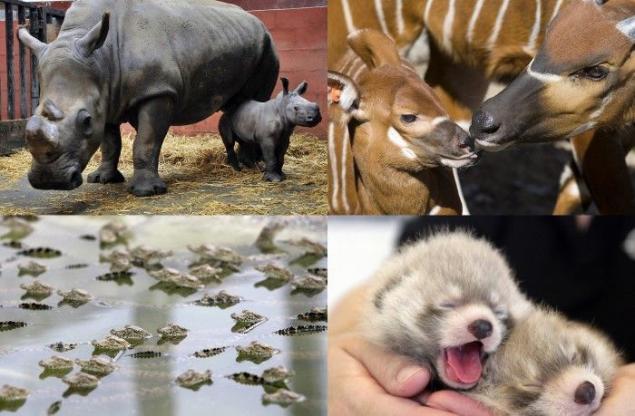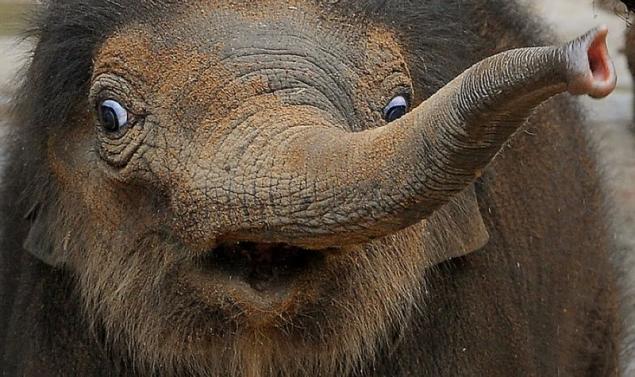 1. Elephant, was born in Melbourne Zoo, was first demonstrated to the public. This is the second elephant, born in Australia, and the first, owes its existence to artificial insemination. The three-week baby weighs 136 kilograms.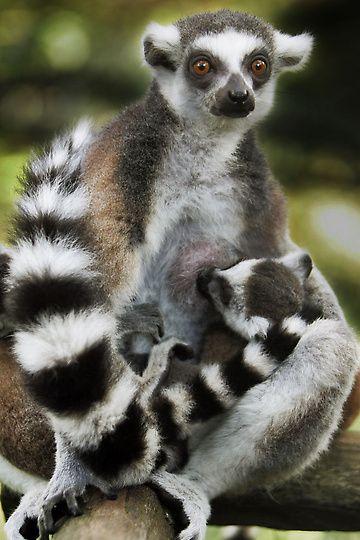 2. Flossie female lemur, feeding one of her three-month cubs in a zoo of Singapore. Lemurs arrived in the zoo of Singapore from one of the zoological parks of Canada. Sami animals native to Madagascar.
3. Keya, rhino calf weighing 30 kilograms, next to his mother in the zoo Tserza in Hermival-les-Vaux. Birth of white rhinos in captivity is very rare for the year in zoos across Europe appears on the strength of two or three cubs.