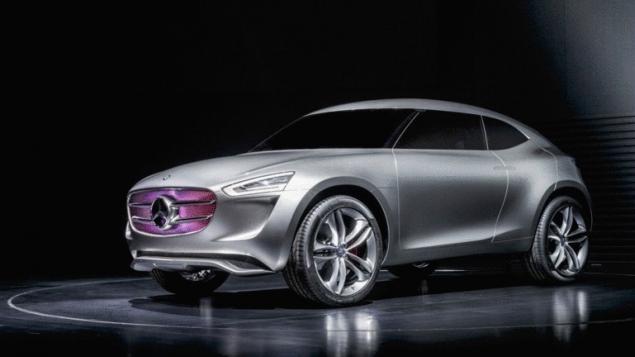 The car uses as fuel hydrogen is a greener alternative to cars powered with fuel oil based.
But one of the new concepts from Mercedes-Benz is driven not only with hydrogen but also with its paint and varnish covering. SUV Vision G-Code is covered by "multi-" electric silver paint that collects energy from the sun and wind.
Vision G-Code in any case is not the first Mercedes concept aimed at beskompromissnoy sustainability. Concept 2010 Biome was offer to raise in the laboratory and produce in the factory, besides, he was supposed to be completely biodegradable. However, not being so outlandish, concept G-Code is still very innovative.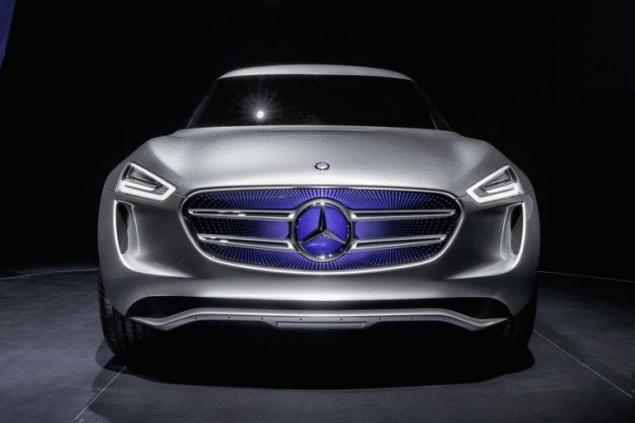 According to Mercedes, the multi-electric paint acts like "a giant solar cell with high efficiency", absorbing solar energy and transmitting it in the form of electricity in the internal system of the car.
In addition, it can accumulate electrostatic charge by the friction of air in motion or wind when the car is worth. The concept also has a suspension called Mercedes om "power on the move" (power in motion), which recovers energy from the movement of the suspension when the vehicle is moving.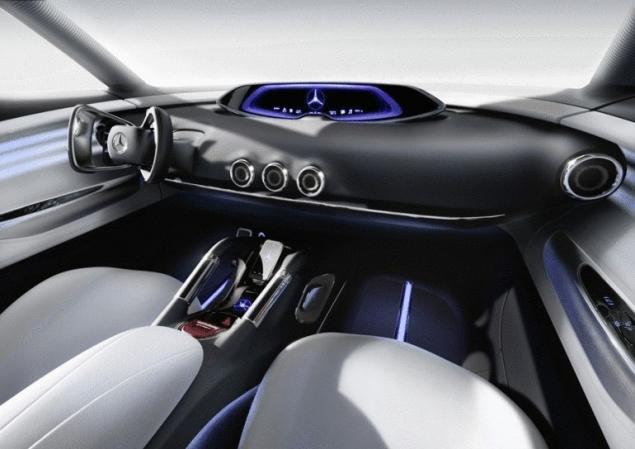 In addition to its innovative coating G-Code has three different driving modes. The vehicle system can be configured for maximum efficiency, maximum comfort or maximum performance. Depending on the selected mode, the car can be front wheel drive, rear-wheel drive or an adaptive all-wheel drive. This is achieved using the so-called "digital prop shaft" between front and rear axles.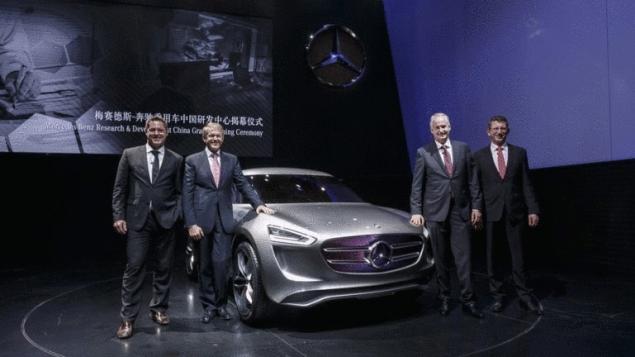 G-Code has, traditionally, LED head lighting and LED lights including turn indicators, reversing lights and brake lights. False radiator grille is also equipped with coloured lighting that changes the color depending on the selected mode.
Inside as well there is an interesting solution. The wheel folds up and retracts simultaneously with the foot node, when the car is worth. The concept uses a smartphone app and a head-up display to output the driving information. The image from the reversing camera is superimposed on the display – the car is equipped with many monitoring technologies, including 3D cameras, radar, infrared scanner and GPS module.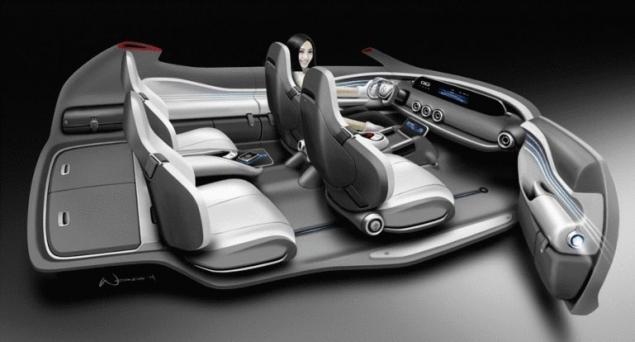 The driver and passenger receive additional "bonuses" from the climate system, which cleans the air directly at the entrance to the car as well as sensors that monitor the condition setting, have a built-in heating, cooling and massager. Two electric scooters mounted in the Luggage compartment, offering to continue using them after the car is parked.
The concept G-Code was shown at the opening Miniremoval Center (Product Engineering Center) Mercedes in Beijing.
Source: facepla.net