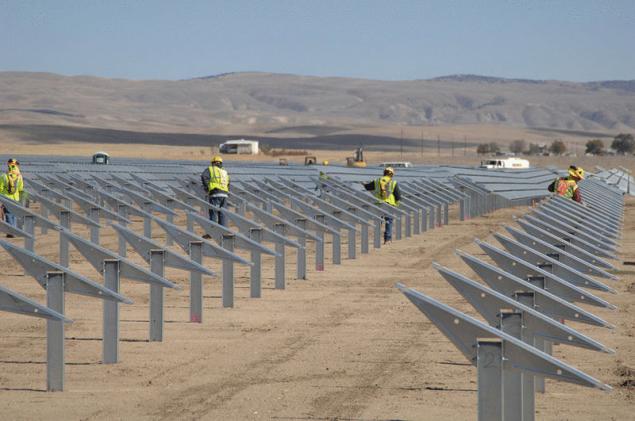 The development of alternative methods of producing electricity continues. As the resource Engadget, the United States began to operate the world's largest solar plant called Topaz.
It is reported that the construction of the plant began in 2012. For two years the engineers have installed on the Californian plains 9 million solar panels on an area of about 25 square kilometers. The cost of the project amounted to $ 2.5 billion.
According to the source, the Topaz power plant was built close to fertile agricultural land so it can serve up to 160 thousand households, which will be built in the near future. It is reported that the power plant is 550 megawatts.
According to engineers, the use of solar power Topaz will allow to reduce annual emissions of carbon dioxide into the atmosphere at 377 000 tonnes.
However, the Topaz plant will remain the largest for long. Next year, engineers plan to launch another, larger solar power station, whose capacity of 579 megawatts.
Source: hi-news.ru