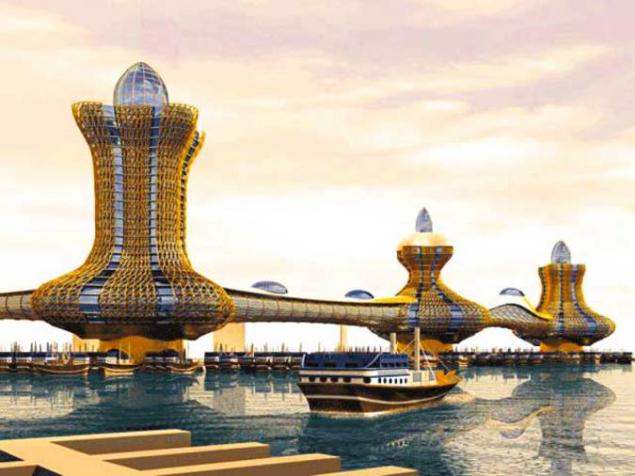 Arab Emirates preparing to surprise the world with new luxury projects.
So, in the next two years in the country's largest city — Dubai will be "smart" taxi, in other words, cars are able to drive without a driver on automatic control. Currently such transportation is available only at the London Heathrow airport. However, the government of the Arab of the resort for the first time want to withdraw "taxi driver" on city routes.
Of course "intelligent" machines will move on special routes in the first place leading to most popular hotels, which can accommodate newly arrived tourists. In addition, by 2020 Dubai plans to build a Grand complex of "City of Aladdin", consisting of three residential "skyscrapers", the entertainment and shopping centers, private block with offices, restaurants and hotels.
Since the project covers the historical part of the city, its creators have tried to be very loyal to existing buildings, using their facilities with traditional elements of Arab architecture — imitation gold-plated wrought-iron lattices, characteristic shapes and colors.
It is known that the UAE is one of the most attractive places in the world for tourists. Everyone who wants at least once in life to experience the real Oriental fairy tale in the first place it says about this country. However, the romance and magic of today go hand on hand with practicality, and therefore before to go on a trip should be typed in the search engine: "Emirates hotel rates," to have detailed information on where to stay on arrival and to plan your budget.
Only in 6 years will be able to relax in a unique mega-complex "City of Aladdin", one feature of which is its location — right above the old port in the Persian Gulf. However, in order to get into any of the buildings do not have to walk on water or fly on a fabulous flying carpet. With the shore structure will connect four of the covered bridge gallery, simultaneously performing the functions of a Marina for water transport.
Three residential towers with a maximum height of 450 m in the form will resemble a stylized vintage vessels: oil lamp, where according to legend necessarily hiding gin, a bottle of incense and a jug of wine.
The interior design will make the appropriate appearance — so to speak tales "1001 nights" with modern technical content. The creators of the project hoped that those who primarily focus on their "brainchild": wealthy tourists and representatives of business circles will appreciate how its beauty and high level of comfort.
Source: ridus.ru