Now, it's the end of my journey through the Arabian Peninsula. The last country were Emirates. Today arrived in cold and sunny Moscow. And you know what, we've got a lot better. I do not understand what you all these skyscrapers admire? As small children, they saw something unusual and all nurse native forgotten. No soul in these skyscrapers. And in general, it is alien to human nature from the ground so rip. This is not the case, to climb to heaven. Well, the Arabs are measured pussy who is above the house is built, who will make the aquarium more who will decorate a luxury hotel. Just let it all. You can come to work, but to live? As in all of this live? No, there is no soul, and they will not buy it at any price. What could be better than our birches? Or forest mushrooms?
49 photos via Ilya Varlamov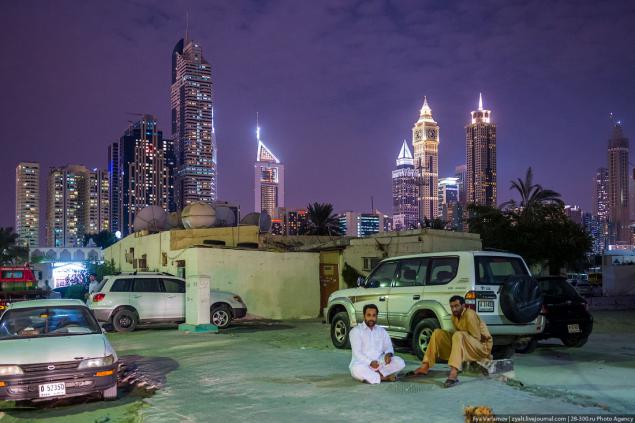 01. Yesterday, the weather made a gift Emiratis (or how to call the inhabitants of the Emirates?). If you have a sunny day - this is happiness, there is year-round sunshine and want something new. In the morning the sky clouds are gathering. "Photographed the clouds!" - Told me the locals. Clouds in the Emirates is in Moscow triple rainbow. Soon strong wind arose and started a small sandstorm.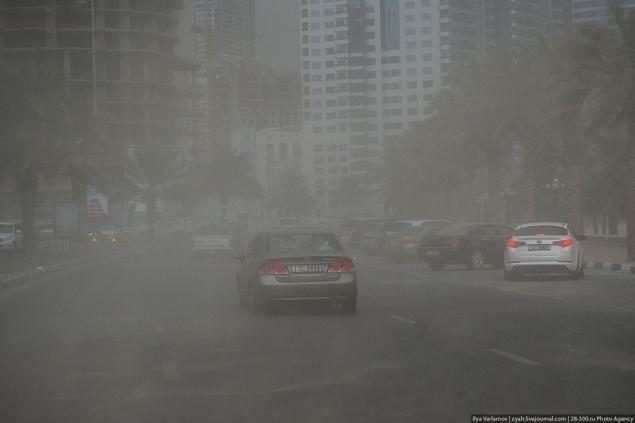 02. The clouds loomed and the temperature dropped from the usual 35 to 22 degrees ...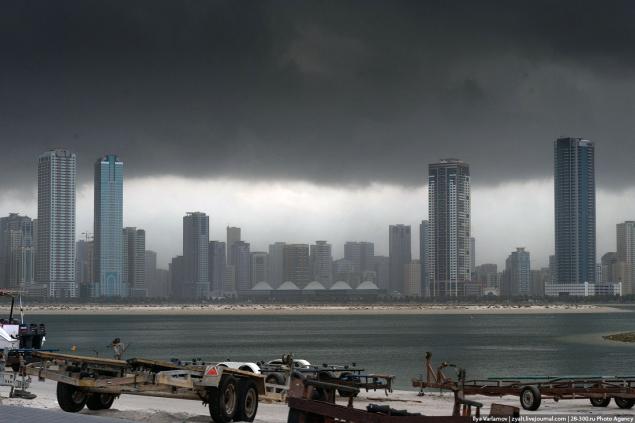 03. And then went to the shower! This shower I have not seen for a long time. A solid wall of water. They say this is the first heavy rain this year! That you understand the monthly rainfall in November, only 1.8 mm).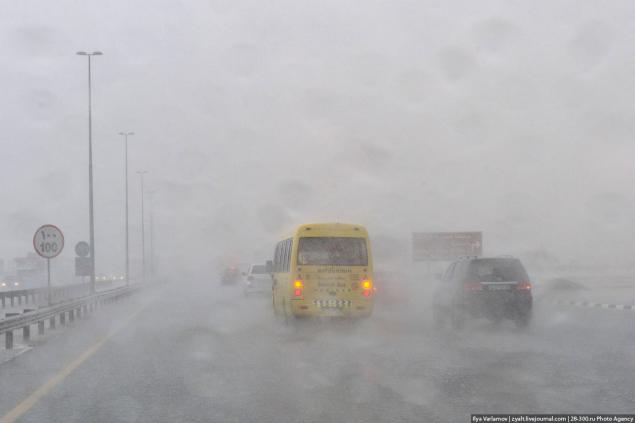 04. In the Emirates, is not accepted to do the drainage sewers, as the rains come here several times a year. Roads also make without bias. Of course all at once flooded. But the water quickly leaves after the rain. Pump out the water after flooding 2 times a year cheaper than building drains.