Dry lips are a serious problem which prevents to live a full life. Indeed, in very advanced cases, the skin is not just peeling, and covered with cracks that can turn into sores. In this case you find it difficult to even eat and laugh. How to moisturize dry lips?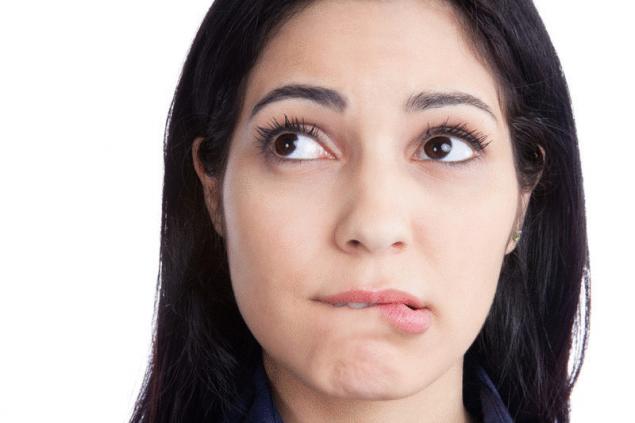 Causes of dryness can be mass. This hot climate and dehydration, and the habit of biting, chewing and licking his lips, and lack of vitamins, and a fungus... If the dryness is not associated with diseases, then return them to the natural beauty will help ordinary cosmetic products sold in each store.
Lipstick
We all love lasting lipstick because lips don't need to touch up every 5 minutes, but they contain harmful elements that literally dig into the skin and can cause peeling and even a rash. Therefore, it is better to get rid of. Hygiene may not give your outfit pizzazz, but it will save you from windy and hot weather. It is recommended to use it at least 3 times a day (including before bed).
Cream
Moisturizing creams and ointments "come into play", if you can not cope chapstick. Even an ordinary children's cream well moisturizes the skin. In the composition of the cream must be vitamin E, hyaluronic acid and glycerin. Ointments should be with anti-inflammatory effect.
Oil
Very well help dry a variety of oils, their effect is even stronger than the ointments and creams. Calendula oil is indispensable for cracks, and nasty sores in the corners of the lips. Cocoa perfectly regenerates the skin of the lips. Sea buckthorn, coconut and olive nourish and give a healthy tint. Oil aloe Vera moisturizes the lips. And if you have this plant, I can tear off a leaf, cut it lengthwise and attach to the lips. But all these funds are suitable only if you have the habit to bite and lick my lips. For example, the castor oil really helps with dry lips, but it is unlikely you will appreciate its effect in my mouth when you will have unbearably bitter taste.
Toothpaste
In rare cases, dryness of the lips can affect toothpaste. This is possible if the composition includes a eucalyptus or mint. In this case, go to a "good" paste, for example, with herbs.
Scrub
An extraordinary treatment for dry lips is to scrub on the basis of honey, which not only exfoliates old cells, moisturizes and nourishes the lips but gives them a nice shade of pink.
Apply a scrub made of honey on the lips every night, and the effect will be noticeable in a week. Most importantly, do not sleep face in the pillow and clip away the hair. To make the mixture you will need:
3 teaspoons of baking soda or fine sugar;
1 teaspoon olive oil;
1 teaspoon of honey;
a few drops of any of the aforementioned oils.
Mix all the ingredients together, store the scrub in a jar or covered the Cup in the fridge. Scrub will last a long time.published
Source: hochu.ua