Indian agents are good because they improve the condition of the skin without harming it. Apply them is twice a week, preferably in the morning. Apply the product in one or two coats, let dry for 15 minutes, then moisten the skin and begin to massage it with your fingertips, then rinse with warm water facility, blot with a towel and apply a moisturizer.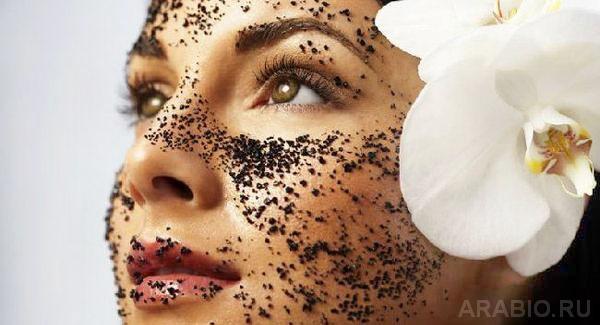 1. Mix in a bowl of sea salt, peanut powder, brown sugar and almond oil in equal proportions (you can add a little cinnamon). This scrub works perfectly, besides them a pleasure to use due to the bright almond flavor. It has good peeling effect.
2. To prepare the Indian scrub, you will need a coffee grinder, green mung bean and jojoba oil.
Peremel mash to a fine powder with small pieces. Mix prepared from mung substance with jojoba oil. The basis for the scrub is ready. If skin is oily - to intervene in the scrub red sandalwood and cardamom (all the ingredients are added in the form of powders)
. 3. Miraculous Eastern scrub - has a beneficial effect on our skin and mind. It helps fight against excess weight and cellulite, bringing excess fluid and toxins. Scrub improves skin tone, rejuvenates and makes it more elastic and smooth. Turmeric and cinnamon help fight the rash on his back and skin from peeling. And the aromas of spices and essential oils elevates mood and helps fight depression and melancholy.
0, 5 cups of sea salt, 0, 5 cups of sugar, 0, 5-1 glass of honey, 0, 5 cup olive oil, 4-5 cloves of crushed stars, 2 large pinches of cinnamon, cardamom, 4-6 capsules, 2 large pinches of dried ginger, a pinch of coriander, a pinch of turmeric, 1 tablespoon ghee 7-8 drops of essential oils of juniper, eucalyptus, limetta or other oils. You can select one oil, but you can create a composition of several.
Sea salt is mixed with sugar, add the olive oil and essential oils chosen by you. The total shall not exceed 30 drops of essential oils for a specified number of ingredients. Salt and sugar should not be swimming in oil, but must have a good soak. Cover the mixture with polyethylene that essential oils are not volatilized and proceed to the second part of the preparation of a scrub.
In a water bath melt the honey in it with constant stirring, add the crushed spices. When spices begin to emit fragrance, remove the mixture from heat and cool. Mix with a mixture of oil, salt and sugar, all carefully mix. Ghee can be added as desired. Scrub should brew for a day, after which it is ready for use. Keep the scrub must be in a dark jar, protected from direct sunlight and temperature changes.
While taking a bath, a shower or bath, after you steam the skin thoroughly, apply a thin layer of scrub, rubbing it gently massaged. Enjoy the composition for 5-10 minutes, do anti-cellulite massage scrub, then rinse with warm water.
Thereafter east treats applying moisturizers and conditioners are generally not required and so the skin becomes soft and smooth. The only caveat - Before using scrub the skin, check for the presence of allergy. Honey and essential oils can cause an allergic rash or itching.