The house built by Hannah Graham on the family farm, located in the Northern region of Waikato, New Zealand, in Underhill, in a cozy and safe place.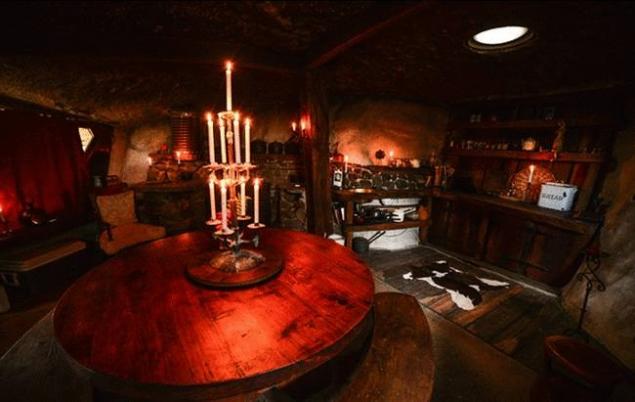 The house is built at the hillside, with views of the pond. Everything in the house is built using natural materials of excellent masonry, with thick wooden pillars and hand-crafted furniture and cabinets, using macrocarpa wood and iron products to order. Attracts attention and a stone ceiling with a pattern. Hannah says that this was done by filling the space with sand, concrete pouring, and then digging through the sand.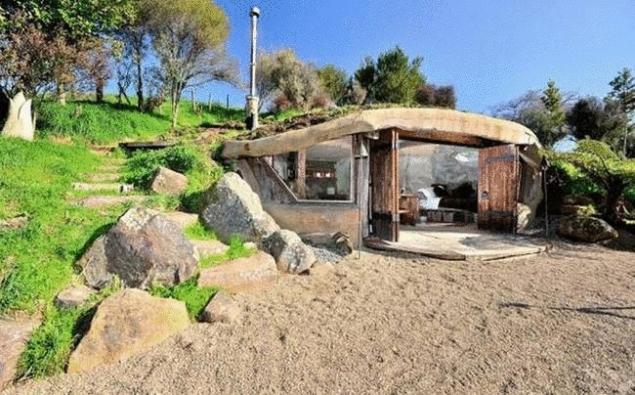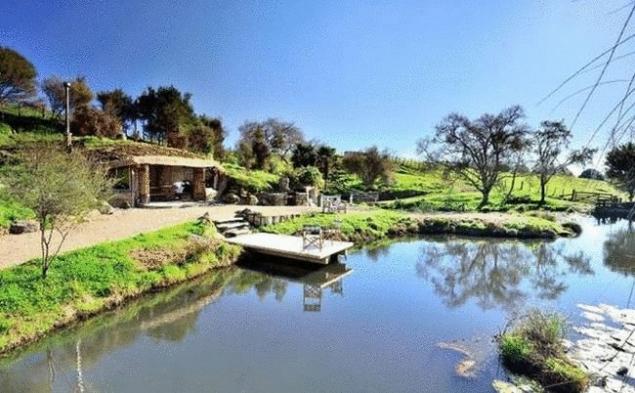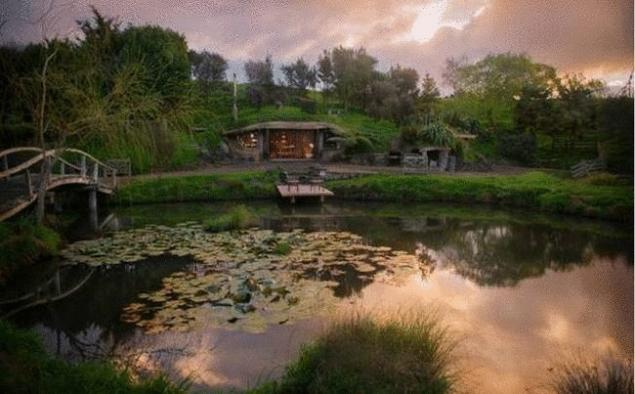 The Central, round table focuses on the attention in the space can hold up to twelve people for comfortable dining.
For life in ease in this place there's no electricity, the evening lit candles and small home become more comfortable. The water is heated by an ancient coal stove, which is also the main source of heat, pumping it by pipeline around the cave.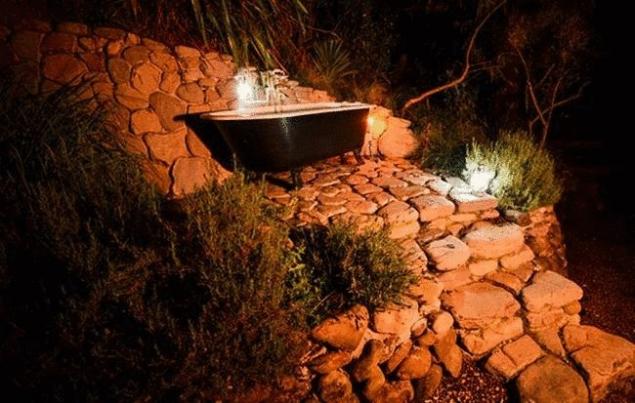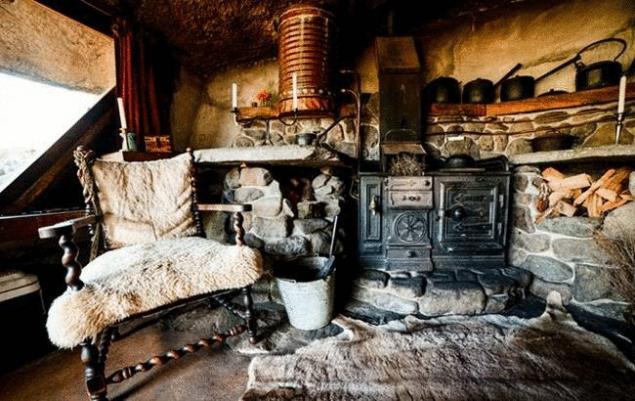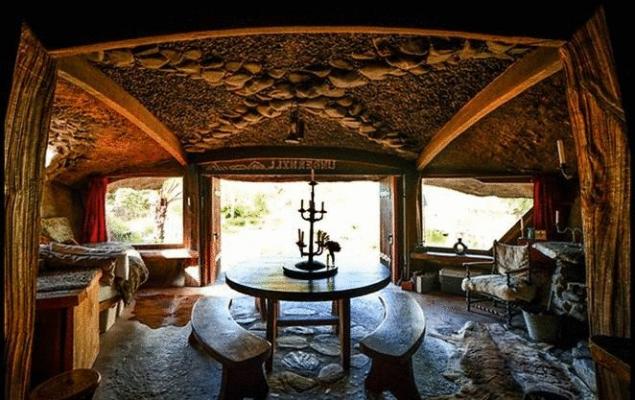 For a custom bed, a skylight made of reused car windshield.
For swimming, there is preserved a cast iron tub located under the stars, and there is another small bathroom in the house that can be used during the winter (she has a gas water heater). Adjacent to the bathroom cave - this patch, which uses a simple composting toilet waste is composted and reused on the farm, which specializiruetsya on breeding cattle and llamas.
This wonderful house was built for many years, Hahn has built it for his family. At the moment you can visit the farm and stay in the cave (it's now a hotel offering a room with Breakfast). published
P. S. And remember, only by changing their consumption — together we change the world! ©