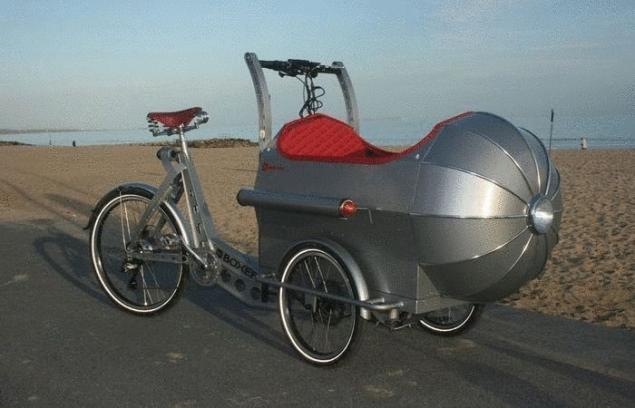 Tricycle-rocket Boxer Rocket.
Cargo tricycle-style rockets will appeal primarily to children. In this unusual bike has everything for making Cycling comfortable and safe. However, adults will also appreciate this vehicle to its advantage: it can carry rather large loads.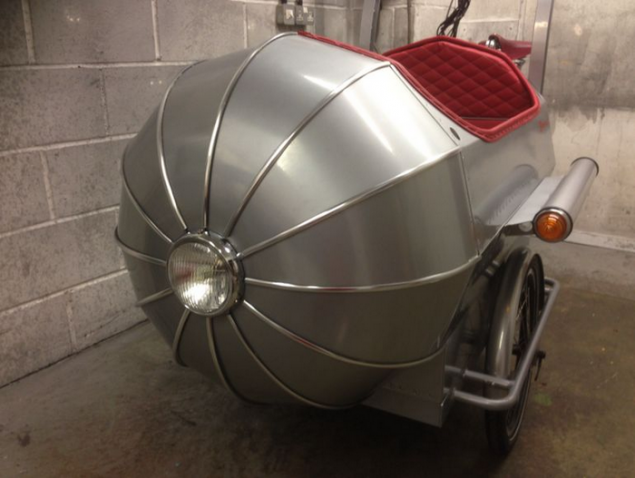 Traditionally, cargo bikes look much more interesting than a traditional Bicycle and tricycle Boxer Rocket proof. Aluminum front located in the Luggage compartment of the bike, like a rocket, you can transfer passengers or cargo. According to the creators, creating this unusual bike in the Art Deco style, they drew inspiration in the works of Flash Gordon and Jules Verne.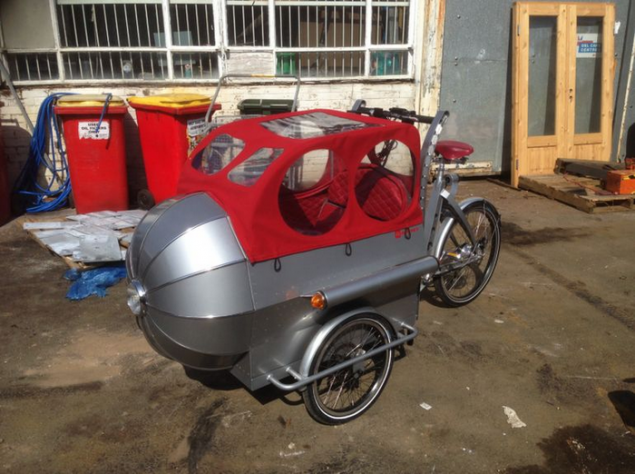 Initially, the
Boxer Rocket
was created as a promotional design for the bike shop, but after thousands of admiring reviews Boxer Cycles decided to run a tricycle on sale.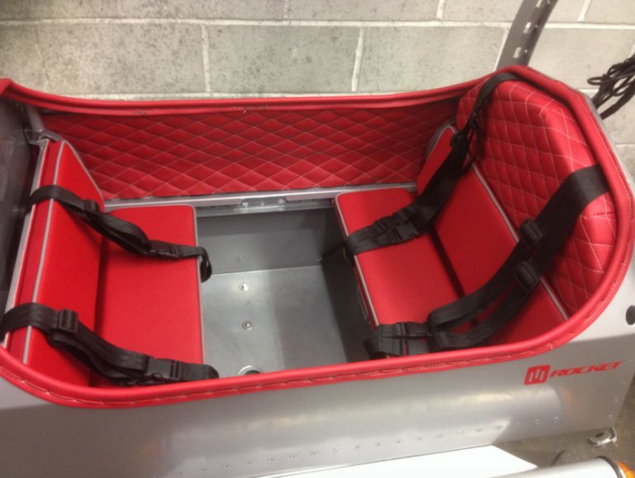 In the Luggage compartment "missiles" two seats with seat belts, on which there are 4 children. Took care of the sponsors and about comfort: the seat recline button located on the steering wheel that allows kids to take a NAP on the go. The seats can be spread out completely, turning them in bed, when the tricycle is parked. Provided in the Boxer Rocket tricycle special compartment to store the five hats or other items. The Luggage compartment in case of bad weather it can be closed with a removable cover.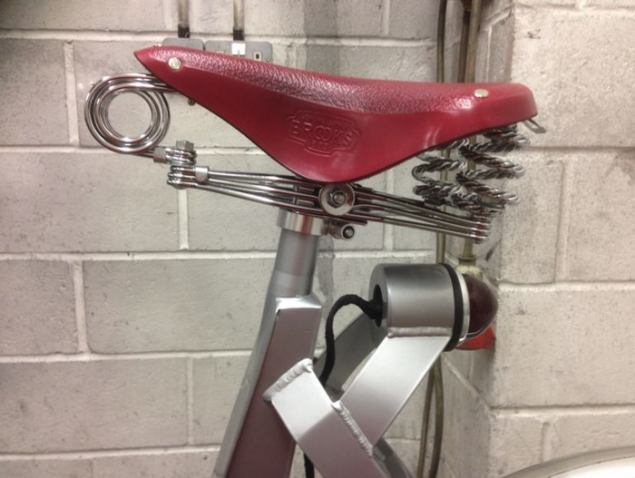 Initially produced both electric and regular versions of the tricycle, but the company Director Jeremy Davis said that he decided to focus on the production of the electric version. E-Rocket equipped with an engine of 250 or 500 watts, has seven gears and the internal battery 36 V 11.4 Ah. Also bikes are equipped with steering LCD computers and a USB port for charging devices. Standard equipment includes front and rear disc brakes, Brooks B33 saddle, and wheels with tires Schwalbe Marathon Plus reinforced with Kevlar. Each bike is equipped with headlights, brake lights and turn indicators.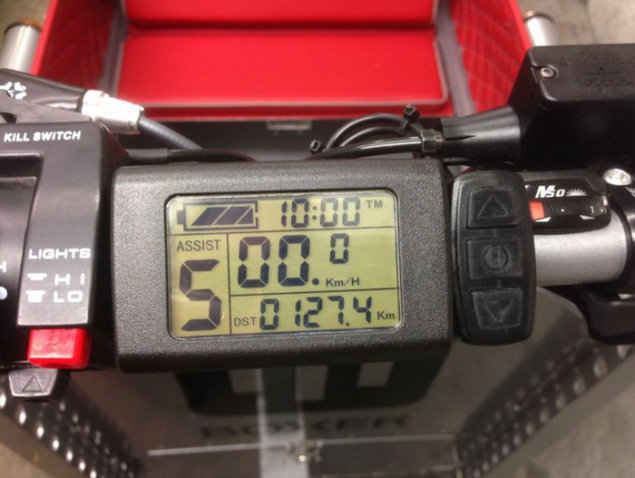 The Boxer Rocket cost about us $ 8,000. For sale 58-pound bike in different color combinations for every taste.published
P. S. And remember, only by changing their consumption — together we change the world! ©