School canteens will now use biodegradable plates during meals.
Alliance the largest school boards in the United States decided to spend a little more on biodegradable plates in order to reduce waste.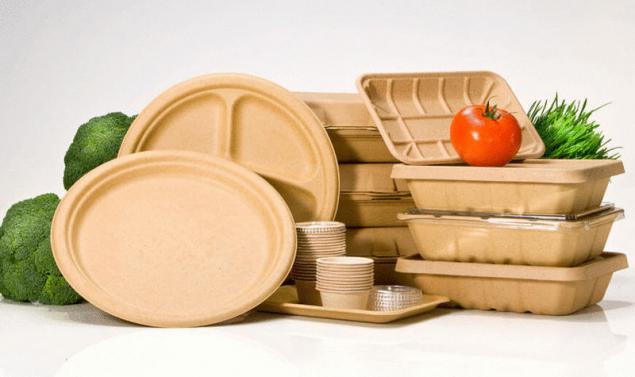 According to the estimates will be less than 225 million polystyrene trays from dining in American landfills this year, thanks to the decision taken this week, the Urban School Food Alliance (the Urban School Food Alliance). The Alliance is a coalition of the largest school boards in the United States, decided to eliminate traditional rectangular tray lunch of polystyrene in favor of a round biodegradable plates.
Mark Izeman (Mark Izeman) from the Council for the Protection of National resources said, "the Transition of trays from polystyrene to biodegradable plates will allow these cities to significantly cut waste sent to landfills, reduce the pollution of plastics in our communities and oceans, and create valuable compost that can be reused on farms. We are proud to be working with a group of school systems dedicated to leading significant changes in the health and sustainability of school feeding."
Price — the main and probably the only reason why this change has taken place earlier. Trays made of polystyrene are worth 4 cents apiece, compared with 12 cents for a biodegradable plate. After the Union decided to address this specific issue, he was able to use its collective purchasing power to create a new biodegradable design project, which cost not much more expensive than polystyrene and is equal to approximately 5 cents. The plates are made in Maine from 100% recycled newsprint.
The Alliance represents 4,500 schools in six districts that spend $550 million a year on food and related supplies and serves 2.5 million meals daily. When an organization of this size makes choices towards a more environmentally friendly approach, it has a big impact on the industry that it supports, probably, it will also affect other districts, who may follow suit.
The next step for the Alliance is the introduction of compostable Cutlery is awkward, the so-called plastic "sporks" that are currently used by students.published  
P. S. And remember, only by changing their consumption — together we change the world! ©