The death of a cat or dog that stayed with you for decades, no doubt — a heavy loss. No wonder people can't come to terms with it and struggling to "extend the life" Pets. Some spend long hours looking at old pictures and videos. Others, hoping to "resurrect" an animal ready to spend considerable sums on cloning.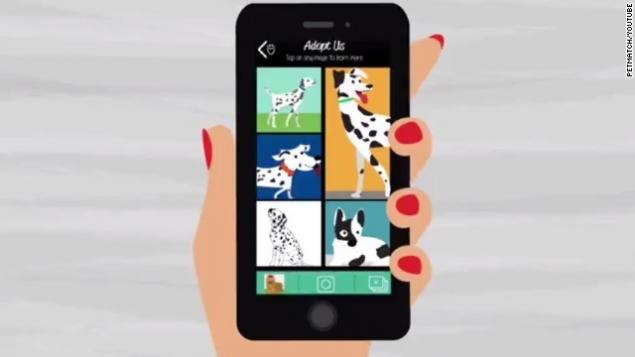 The creators of the app PetMatch has developed a unique technological method of help for homeless animals, suggesting that survived the loss of Pets and people for everyone to find using the web service living DoppelgangeR, similar to a beloved dog or cat.
Network service PetFinder collects information on the availability of shelters and volunteers Pets awaiting new owners. Mobile app PetMatch searches a database of "applicants" is most similar to the sample, analyzing the images.
PetMatch presented startup Superfish allows you to upload pictures of cats and dogs, or use the gallery previously stored on fotoservisa pictures. To describe the unique parameters of the search and identification of overlaps, the application uses its own patented technology, analyzing it for a number of parameters such as shape of mouth, distance between eyes, colour of coat, size and body shape.
Then the same parameters are searched from the database PetFinder, where there are hundreds of thousands of photos of Pets awaiting "adoption" throughout the United States. In the search result the user is provided with information about the matches across the country and in the nearest to the place of residence regions.
As shown by preliminary tests, the app (perhaps yet) is not. It is difficult to identify blurred images or images in an unusual perspective that is different from the standard photo which can be found on PetFinder. In addition, the developers decided not to take into account the data about the species of animal that for many people it is important.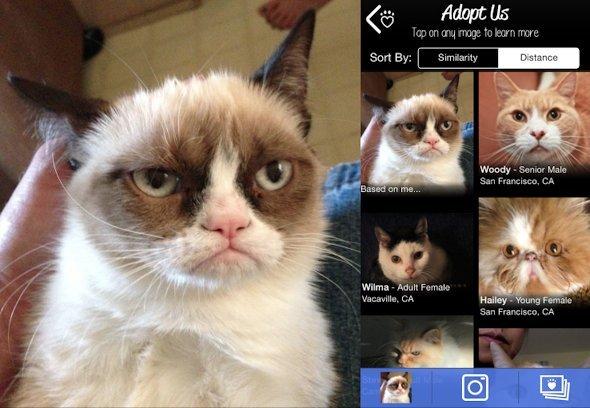 Of course, analyzing external data is absolutely impossible to choose an animal character or intelligence. However, the idea is to bring lovers of cats and dogs with homeless animals deserves attention and approval.
The PetMatch app is coming to the market soon, and until it is available only to owners of "Apple" mobile gadgets. Its developer Superfish starting in 2006, trying to "teach" computers to see things as I see them. PetMatch is not the only development company. Among its products stand-alone application that can recognize images for IOS and similar browser extensions. published
P. S. And remember, just changing your mind — together we change the world! ©
Source: www.facepla.net/the-news/electronics-news-mnu/4728-petmatch.html