Dutch Studio social initiatives Studio Roosegaarde plans to implement the ecological project for the construction of the world's largest air cleaner Smog Free The Tower — an architectural design that could suck up smog, releasing back purified and safe air.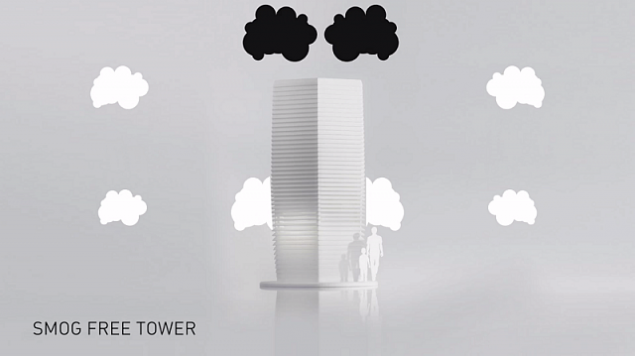 This idea came to the designers after the visit of one of the most polluted cities in the world Beijing (China). On the design of the purifier, the developers worked for three years, has successfully tested its prototype. The inventors note that the cleaning tower works on the principle of conventional treatment devices, which can be found, for example, in hospitals. But The Smog Free Tower will be much larger in size.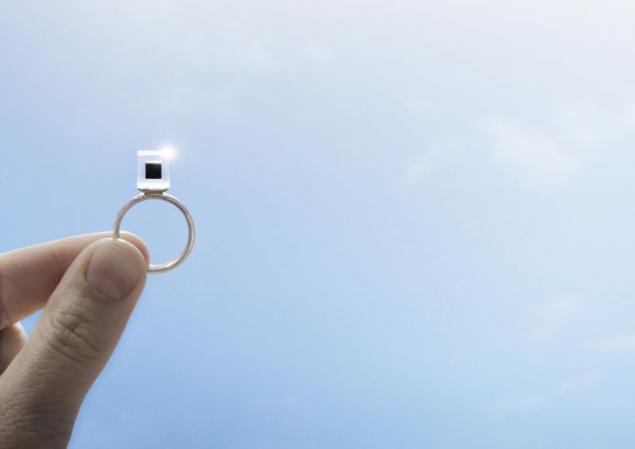 However, the most interesting part of the project is the recycling collected from the air of harmful particles. In the Studio, this material will make the items of jewelry — a small glass cubes which include extruded black dust. These cubes will decorate rings and cufflinks.
The designers estimate that one such cube contains harmful dirt particles collected with 1000 cubic metres of air. A day design The Smog Free Tower will be able to collect material for the manufacture of 3500 of these cubes.
The first cleansing tower Studio to be built in Rotterdam, the Netherlands. It is noted that the design will be mobile, so to display her will to drive to different cities in the world.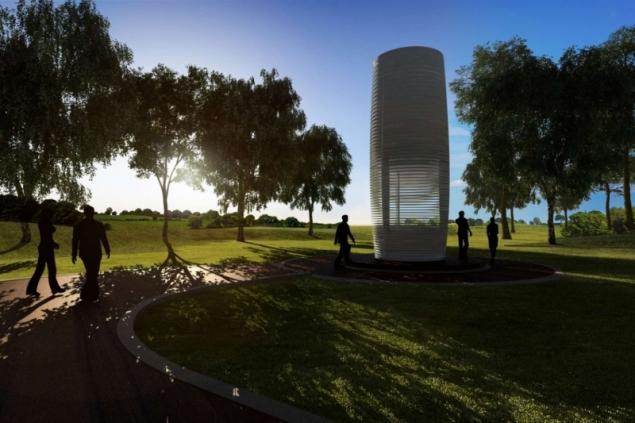 And while Studio Roosegaarde is raising funds on popular crowdfunding platform Kickstarter. Before the end of the fundraising remained more than 40 days, and the project has already managed to collect about € 23,000 of the required € 50,000.published  
P. S. And remember, only by changing their consumption — together we change the world! ©
Source: ecotown.com.ua/news/U-Niderlandakh-planuyut-pobuduvaty-naybilshyy-v-sviti-ochyshchuvach-povitrya-ta-vyhotovlyaty-prykras/