Quite a bright shade of ripe plums cannot fail to attract the attention of others. The color is soft and delicate, mellow and ripe, warm and "delicious". Plum color – or a Bordeaux or violet. If I may say so: it is something in between. But with all that plum color is independent and self-sufficient.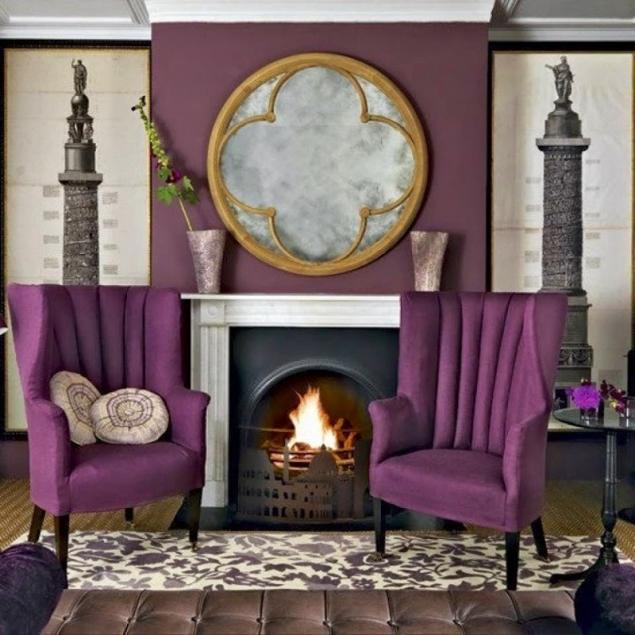 Because this color was first identified in England, for some reason, considered to be a purely English version. However, many designers managed to prove the opposite and to introduce modern non-traditional solution.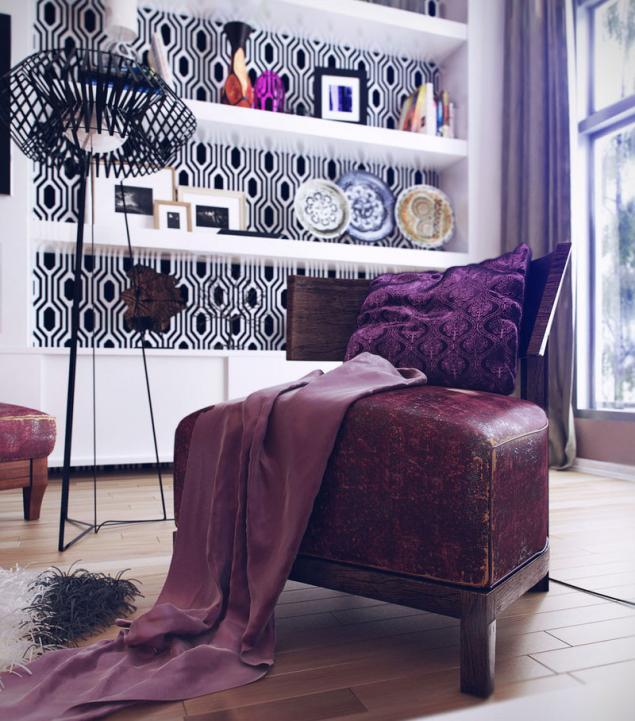 The main advantage of the plum color and functional versatility. Best of all this color "behaves" in the formal and strict atmosphere. But a serious interior room may be just a little diluted prune items (pillows, vase).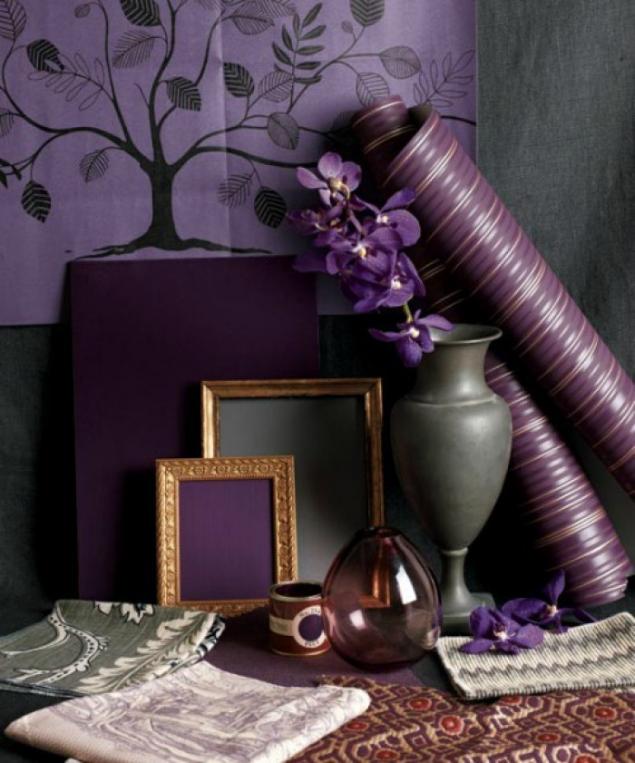 If you are afraid to risk that for the initial transformation of the interior is enough to revive only one, but a significant piece of furniture, e.g. a chair. Believe me, it immediately drew attention and especially wants to sit down. If you're ready for more, then you can of wall paint in plum color.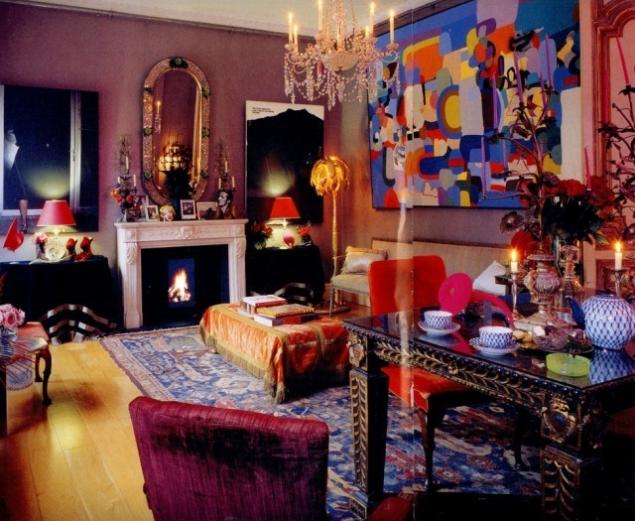 But do not forget that for all its tenderness and softness of this color is considered dark. So be sure to dilute the atmosphere of pink, grey or lilac tones. The colors pink and purple will help to mitigate plum, grey, white or beige color transition, they perfectly complement and highlight the main color. In addition, plum color can be combined with shades of the cold colors.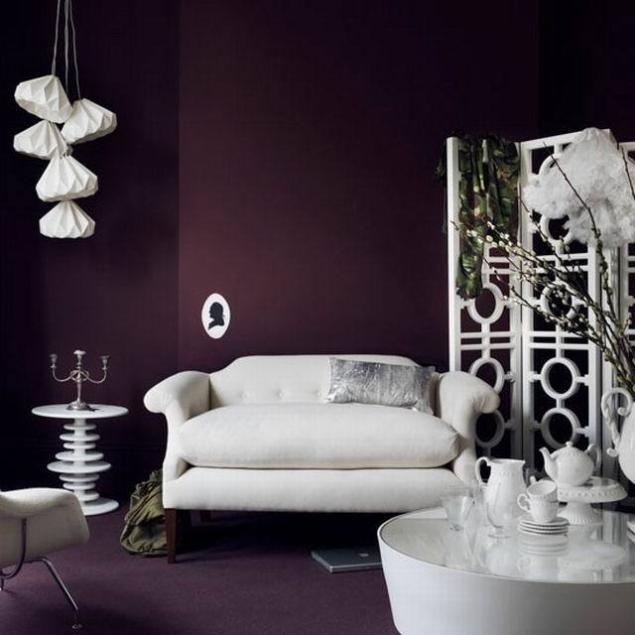 Plum color evokes late autumn, calm and quiet. So often designers are experimenting with color in the nursery. The main thing – not to abuse that is difficult. One wall painted a plum color, is an absolute compromise and the perfect solution. The rest of the walls can simply be in contrast.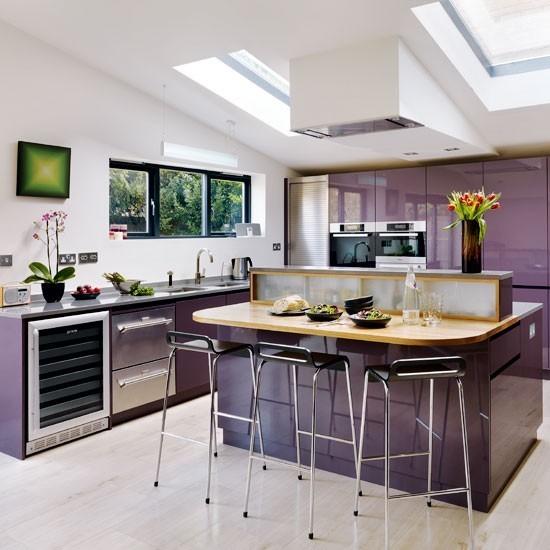 The plum color is especially attractive in the kitchen: cream-colored crown moldings and a bold plum accents – tableware, tablecloth, curtains. Many designers still do not recommend using this color as the background. According to them, the better background will have a pink shade of lavender, but plum can be mixed with olive color as accents. This combination will give the room a luxurious and elegant look.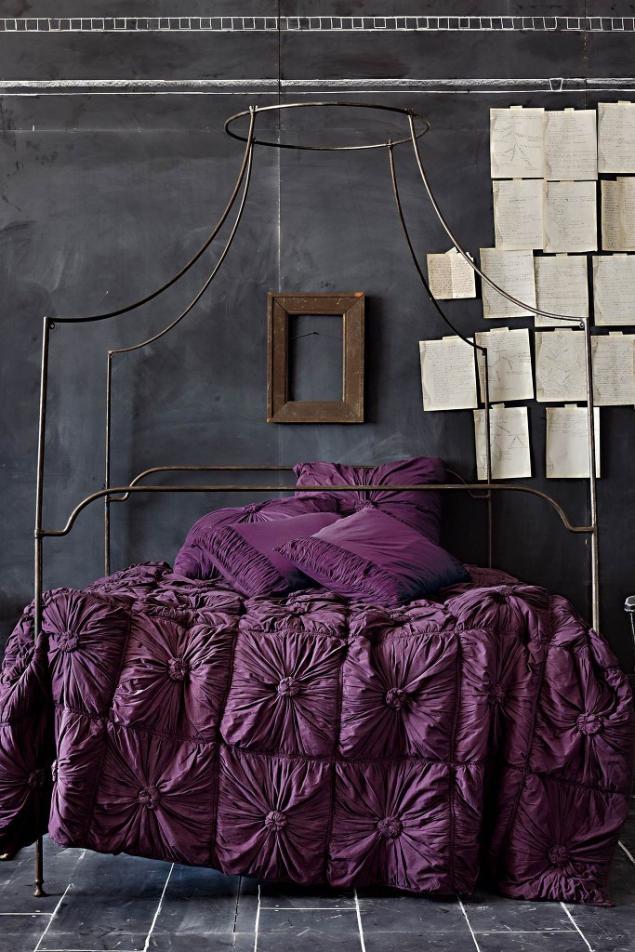 In the bedroom of plum can become a round bed, as well as various prints, contemporary painting or frame for mirrors.
The perfect addition to any interior design in plum will be a bowl of juicy plums and drops of clear water on them. published  
P. S. And remember, only by changing their consumption — together we change the world! ©
Join us in Facebook , Vkontakte, Odnoklassniki
Source: dizainer.by/slivovyj-cvet-v-interere.html