In autumn and spring for many people it is important to maintain health and promote overall Wellness. There is nothing complicated, you only need to know certain secrets of certain products that can help to strengthen our immune system.
Truly unique in this respect is
ginger
. It contains almost all the B vitamins, choline, pyridoxine, and ascorbic, folic and Pantothenic acid. This root contains magnesium, copper, calcium, sodium, manganese, iron, phosphorus, zinc, selenium and potassium.
Ginger is used successfully as an anti-inflammatory and antimicrobial agent and also as a means to enhance immunity.Lemon
is another product that is considered a storehouse of various nutrients. This citrus is composed of organic acids, beta-carotene, fiber, pectin, proteins, carbohydrates and fats, and vitamins a, C, E, B, R. it contains sulfur, potassium, phosphorus, chlorine, sodium, calcium, fluorine, magnesium, molybdenum, boron, iron, manganese, zinc, copper, fluorine.
Eating this citrus, you can normalize a hormonal background of an organism, get rid of disruptions in different metabolic processes, strengthen the immune system.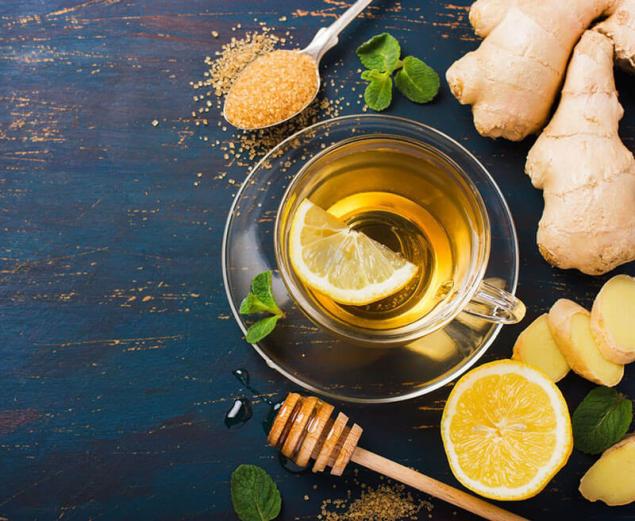 About the healing properties of
honey
and knew our ancestors. This product contains fructose and glucose, vitamins C, K, E, R, A, and honey is rich in vitamins of group B. it consists of lemon, Apple and grape acid. It contains potassium, titanium, copper, calcium, magnesium, osmium, sodium, iron, zinc, chromium, phosphorus, silicon, Nickel.
The unique composition of honey gives the opportunity to use it as a tonic and restorative agent.
Now think about how a healing effect on our body is able to provide the mixture of all the above products. By the way, there are many different recipes for their preparation.
The recipe: ginger+honey+lemon
For example, you can take 400 grams of ginger, peel it, finely chop or grate. One large lemon also finely chop and remove all the bones (peel can be cleaned, and can be cut and with it). The thus prepared products put in a quart jar, pour honey (200-250 grams) and carefully mix everything. If you want, lemon and ginger can be ground in a blender and you can skip through a meat grinder. The thus prepared mixture can be added to porridge, and even tea, or just take 1 tsp a day with plain water.
There is another interesting recipe
Thin slices cut into a small piece of ginger and put in a quart jar. Put five or six slices of lemon and slightly mash them with a spoon to let the juice. Pour all the boiling water, cover tightly and leave for 15-20 minutes, then add two tablespoons of honey. This infusion can be drunk instead of tea, and you can add to the tea in any quantity.
Such mixtures are very useful for children, as they have immunoprophylaxis effect. In addition, ginger helps to eliminate vomiting and nausea, so if the child has disorders of the digestive system, ginger tea will be very welcome. However, ginger can give only to children older than two years, in an earlier age it is contraindicated. I must say that although very rare, but ginger can cause an allergic reaction, so it is best to pre-consult with your pediatrician.
Useful ginger-lemon mixture and for pregnant women. In addition to improving the immune system, they help to cope with morning sickness and indigestion, with flatulence. But keep in mind that the dose of these products for each particular woman may be different, so you need to consult with your doctor.
Contraindications of ginger and lemon
are gastritis and stomach ulcers, cirrhosis, gallstones, pancreatitis, pre-stroke and pre-stroke condition, coronary heart disease, high blood pressure. Not them to take during bleeding (whether it's hemorrhoids or just has a nose bleed) and at high temperature.
The contraindication is individual intolerance to any of these products. published
P. S. And remember, only by changing their consumption — together we change the world! © Join us at Facebook , Vkontakte, Odnoklassniki  
Source: territoriya-zdorovya.ru/imbir-med-i-limon-smes-dlya-immuniteta/