The problem of hair loss and enhanced hair loss, familiar to many people.
Tibet is a wonderful remedy for baldness, and not even one. Will their recipes.
Recipe No. 1:
Horseradish roots, peeled from the earth and washed with hot water, mince. To 10g of grated horseradish add one bitter peppers and pour 100 ml of alcohol. To insist one day in the dark. Our remedy for hair thinning ready to use!
Apply to a cotton ball and RUB it into the hair roots. On the head put on a plastic cap, and the top Terry towel. Aged from 40 minutes to 1 hour. Feelings will be strong, but we must be patient. (At the same time improve your brain blood circulation). Then rinse the hair.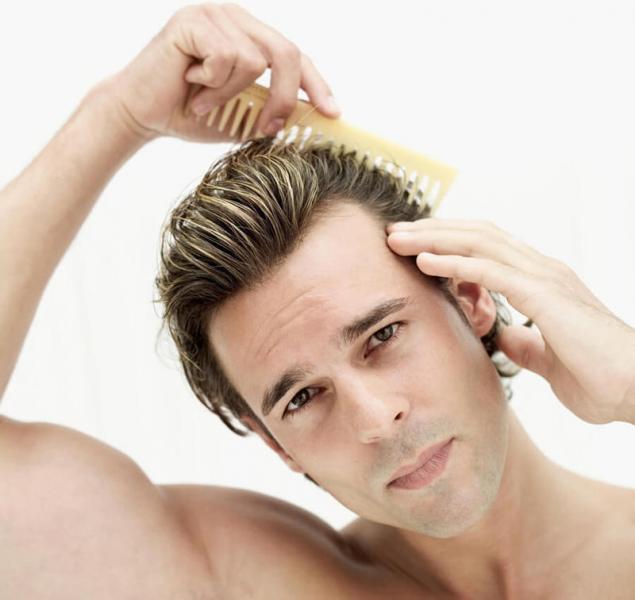 Recipe No. 2:
This recipe stimulates hair growth. It is effective as a remedy for balding and hair loss. You can do this recipe in the bath. For the preparation take equally coarse sea salt and fresh ricotta (preferably homemade from cow's milk or cooked yourself). Salt stimulates germ layer of the epidermis, new hair follicles instead of atrophied. And the cheese loosens hardened layers of old epidermis. Apply the mixture on the head, rubbing into the hair roots. Further action, as in the previous recipe.
Don't expect that these recipes will help everyone in the world bald. According to the East, success is waiting especially those who have high levels of hemoglobin, as well as people with choleric temperament (in our language). Good chances sanguine, much less phlegmatic and melancholic.published
Author: Galina Apolonskaya  
P. S. And remember, only by changing their consumption — together we change the world! © Join us at Facebook , Vkontakte, Odnoklassniki
Source: www.prodolgoletie.ru/tibetskoe-sredstvo-ot-oblyiseniya-i-vyipadeniya-volos