"It's hard to give our neighbor the shirt, if you don't have one," said I once in the heat of the dispute. Surprised myself how skazanul! Apparently, pent up. Because most of my life I tried to do just that.
And where else? My parents and relatives could teach me how to survive. Learned, I must say, excellent. When I felt bad and I complained, I usually answer — but why? You have so much there! By the way, your grandfather walking to school walked for 5 kilometers, despite the fact that he was wounded in the leg. He could, you can.
I understand that my family was trying to inspire, to show that they did it and I got it. But I didn't want to handle, I wish I just regretted. I saw that I worry about, took those feelings, let them be. And when all the "experiential" feelings are censured and prohibited, the child feels this as a loss of the ground under my feet. Or even land...
When the child's feelings are recognised as having a right to exist, he feels that as he cannot swim falls into the water, but finds the bottom and is pushed away. And floats to the surface, where you can breathe and look around, to be more logical.
When a child does not receive this support when it is feeling overwhelming for the older, it begins to displace your feelings of consciousness, and the subconscious mind is literally flooded his mind, making everything around it sticky and unreal. He experiences life as being somewhere far away, over the water column.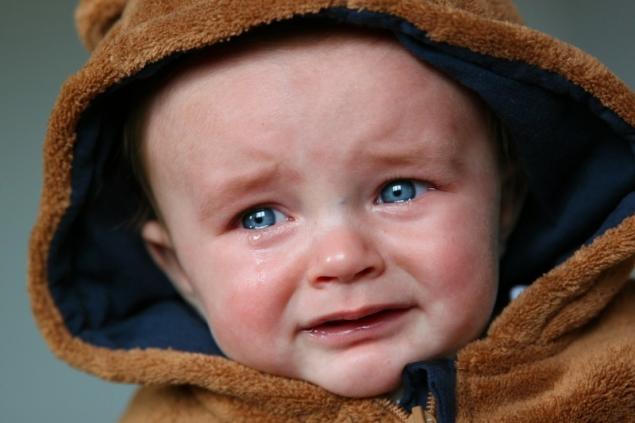 I said that the feelings of the kid can be for the older generation is unbearable. After passing through a strip of inhuman deprivations, their mind is made equally inhuman choice. And disabled experiences, leaving in their place the soul in a parched desert. It is only in the song red red blood in an hour is simply earth, after two on it is flowers and grass, and after three it is alive again. Everything in life this will be true if the word "hour" is replaced by "generation".
I belong to a generation whose "flowers and grass". Well, I hope my kids will have better luck. But it had a lot of work. Yes, I went (go) to personal therapy and a few years spent on it to sort and sort through their family history, to realize it. I have the inner strength to grieve. Demand the same from the older generation I can't and won't. Unless you yourself decide. They hurt, really.
Very often in therapy a person is faced with a moral dilemma. Parents (especially the mother) brought a lot of difficulties that often make life unbearable. But they otherwise could not. As they say, don't shoot the pianist, he plays as best he can. They played as best they could. Almost the only thing many of them could transmit to the next generation is life.
I know a great number of "lucky", born between a succession of abortions. In no case do not justify such a choice to women, but you can only sincerely sympathize. Resources of love and life force in them was so small they felt so deprived that he was going to murder their own children.
They were so few of them so not enough of all, that only may not be enough, that children born had to replace them mothers and give unconditional love, to be strong and in any case not to return to the feelings that they have buried very deep inside. Any hint of liveliness could push this mental depths of the abyss that the exit was only one — in a psychiatric hospital.
Some parents, not having love and acceptance from their parents, having gone through some special trauma of abandonment (and how many of those cases where children were left alone at home, literally binding, because we have to work at the factory, the farm, everywhere; round the clock nursery at all on the background of these stories seemed a model of humanity) stuck deep in my childhood so much so, that jealous of their own children and restrict their freedom and the needs of the kids clung to a favorite toy, stomp their feet and yell: "do Not give up mine!"
What to do when the parents see us as part of ourselves, manipulating with guilt? This is similar to the situation when a person is sitting in a deep hole and yells: "I'm scared and lonely, save me!" but the offer to help out yelling with even greater horror: "No, get out of here!", and starts to drag loved ones into the same pit.
Alas, such a state is a state of psychosis. Here need a psychiatrist and medication. However, the relatives believe a mentally healthy and never voluntarily to be treated will not go. Alas, in severe cases, will have to take into consideration the experience of relatives of mentally ill people.
In the case of the heroic past, where the heroic relatives heroically survived and heroically died, and when in history has one or more abortions in the mother (especially if the abortion was before his birth), we're talking about the guilt of survivors.
In the case where the surviving relative really exists, arranges concerts with a call to the ambulance, manipulates the commandments about honoring parents, first, have to understand that in this situation or deteriorate the ball, or to spoil you. If you have the opportunity to move either to restrict access to your room. In the case of bedridden patients to establish a duty, calling on all the relatives, or hire a sitter. Alas, if no money, then the more secure option would be to get a job as a cleaner in the nearest supermarket after the main work, and the money to pay a specially trained person, and not spending time at the bedside.
Sounds horrible and even blasphemous, but take care of yourself. Just have to do things you have not learned to do them.
But, of course, just to distance themselves a little. It is important to learn to translate their criticisms are infantile in Russian. And not respond to their usual "here, you mother does not like, and why I gave birth to you, a toadstool", and that really screams a mother. And she usually yells, "I'm lonely and scared, I'm afraid to die, spare me and don't leave alone anymore, this is intolerable!"
I wish these stories did not meet. But they are, and this is also part of our human life.
If the first stage of the resource injury was work with the tragedy of his own family, the next step is an experience of communication with their parents. It is important to separate inside my head own feelings and fears that we inherited from our parents.
We talk more about that next time. What to do, the topic is so difficult that in one column does not accommodate. In the meantime, I offer this game in the comments.
Imagine that you go on a long journey, but things have not collected you and your loved ones: parents, caregivers, grandparents. And here you are handed... What? Suitcase? Backpack? Bag? A bucket? Truck?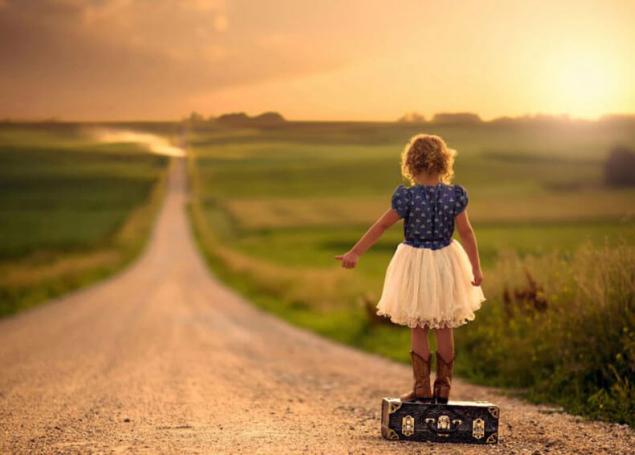 So, please answer the following questions:
— What are things in the way?
— Who collected things?
— What three things did you see when you looked inside?
— What do people associate with these things?
You can see there anything. Starting from the old blankets and ending with the dinosaur skeleton with the inscription "from the inhabitants of the planet Saturn. I will comment on all messages that you leave at the bottom, and the clue to write in the next column, where I hope we will come even closer to the experience of family scenarios at the level of the individual. And will start finding resources. published
Author: Lydia Sideleva
P. S. And remember, just changing your mind — together we change the world! ©
Join us in Facebook , Vkontakte, Odnoklassniki
Source: www.matrony.ru/kak-otdat-poslednyuyu-rubashku-esli-u-tebya-ee-net/