One – bedroom apartment- enjoy today wide popularity. The fact that a small flat area to purchase much easier because of its relatively low cost. Of course, many people dream, if not on a luxury mansion or penthouse, then at least about your own area that you can decorate based on their taste and design skills. "Better a bird in the hand is worth two in the Bush" — so say many people who buy Studio apartments. But with a strong desire, even it can be a real "candy", which will satisfy not only you but also your family members and guests.
The most important feature of this apartment is functionality. Often space is the living room, and bedroom and dining room at the same time. Here you can do completely different things: read, watch TV, work, relax and surrender to sleep. You have to consider many factors to the apartment was the most comfortable, cozy and stylish.
Of course, the main task is a visual expansion of space as even the largest area one room loses much, for example, two-bedroom apartment. If the house is home to more than one person and among them there are children, the task becomes much more complicated. After all, it is necessary to properly organize the space, so that here could live a full life by all family members. If You understand, You can not cope, then seek the help and advice of a designer. That is professional to cope with this task mainly due to the fact that it will hold a planned layout. Designers with experience have a "small bag", which contains practical ideas that will help to make a Studio apartment as convenient as possible. Consider some of them. So, very often near the front door is formed of "dead" space, to use which could and should be. It pays to place it in closet or pantry. So You will save significant living space, which can be removed, for example, wardrobe and part of the cabinets with things. It is advisable to give the preference to the options of wardrobes with mirrors. The fact that the floor space can be expanded with the help of mirrors, visually, of course. The next step to optimize space is the most radical method, which involves the demolition of the wall separating the room and the kitchen. In its place you can install a dining table, and is allowed to choose a rather immodest size option.
The process of decorating Your interior should begin with a "hanger," namely, with the right choice of colors. In fact, color plays a lesser role than the furniture and accessories. Colors have not only its own characteristics from the point of view of psychological impact, but can be extremely functional. In order to visually expand the interior need to use light soft and unobtrusive colors. Of course, it all depends on your taste, but it is best to choose colors like green, cream and sand. The curtains should be chosen in tone to the walls.
Separate attention deserves the question of arrangement of furniture in the apartment. Too massive bulky furniture can take any space and create inconvenience to owners. While the castle with the "throne" and a huge double four-poster bed You only in dreams, may be limited to built-in or easily convertible furniture. It will save space and Your room will not look crowded and cluttered. Here are some examples: the inside of a sofa can store linen. A good option is a bed built-in wardrobe.
The apartment should be furniture that You really need. Shouldn't be bringing in house everything that is bad. A rocking chair or a floor lamp will fit quite well in, say, country interior. If you work a lot, rarely eat at home and prefer to walk-in guests than to invite someone to dinner, you can buy a small, even very modest in size, the table will take up very little space. He, incidentally, can be folded. If you used to work with a computer you can perform exclusively on your sofa, it is not necessary to buy a computer Desk, and paper, by the way, can be stored in shelves and shelving units.
It is not necessary to buy super bulky pieces of furniture, like a wardrobe in which at least goes a good half of your things, but that will take up half of your modest space.
To pay attention not only to the color of the walls, but also furniture. However, the wish remains the same: bright colors are suitable for "odnushki" is. It is advisable to combine white with some other gentle color like light blue or beige. Then Your apartment will not be ruled by oppressive hospital atmosphere.
Bright or dark colors enter through accents. But in any case do not do their background, because then Your room will be tiny at all. If the dark background for You is a fixed idea, then you can certainly apply it in practice. However, you will need to have to buy white furniture. This combination is not just a classic, and this a good move in order to expand the space.
Don't forget about lighting, which should not be just a lot, a lot. Even despite its modest size, your home should look warm and cozy. Preferably not limited to a single lamp, and buy a few lights that need to be placed in different functional areas, which are divided into Studio apartment.
Of course, the lack of a certain furniture, You can easily compensate for an abundance of accessories. However, in this case also need to know the measure and use them with taste. Otherwise, they will make the interior a little sloppy and cluttered. Limit yourself to a beautiful landscape or still life on the wall and a couple of green plants in stylish pots that will not prevent never. If You have large window sills, place plants there. If not, you can put them on any empty surface in the room.
Working on the interior of the Studio apartments, You should strive to ensure that she was not only functional, but also stylish, cozy and beautiful.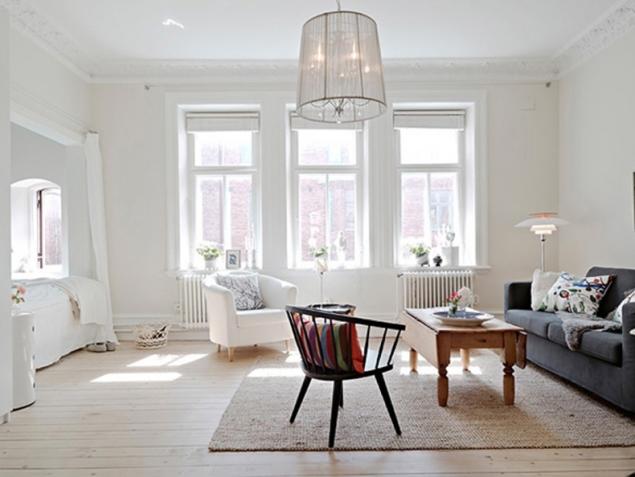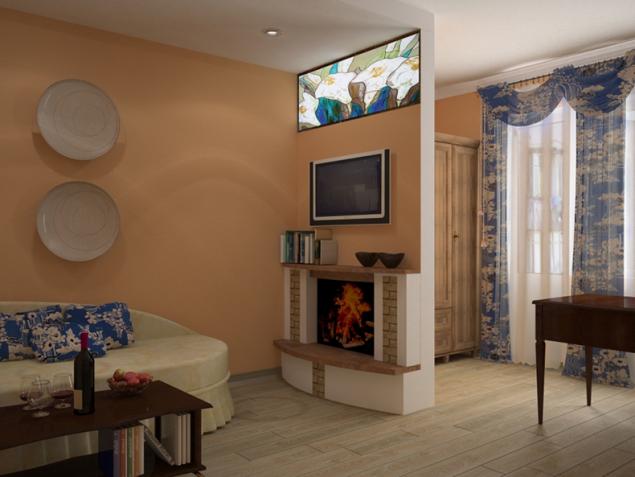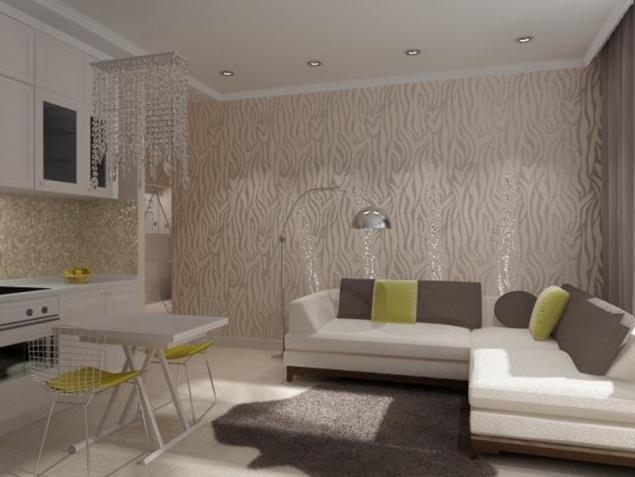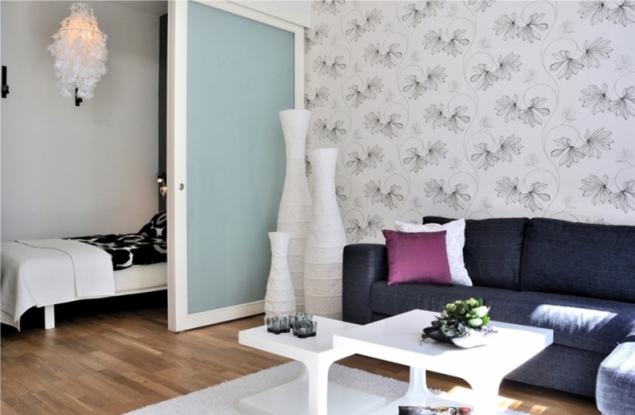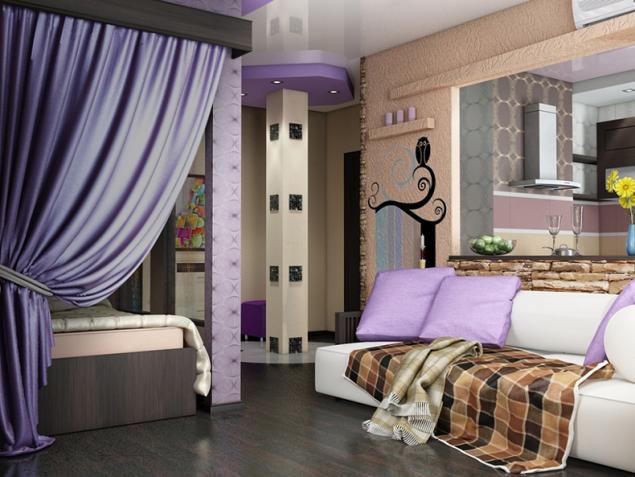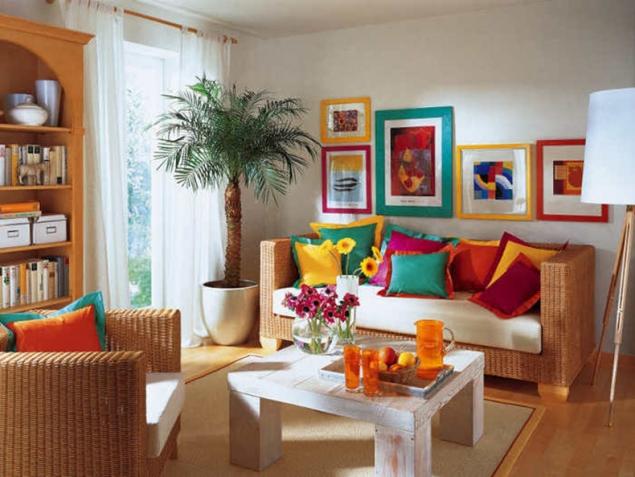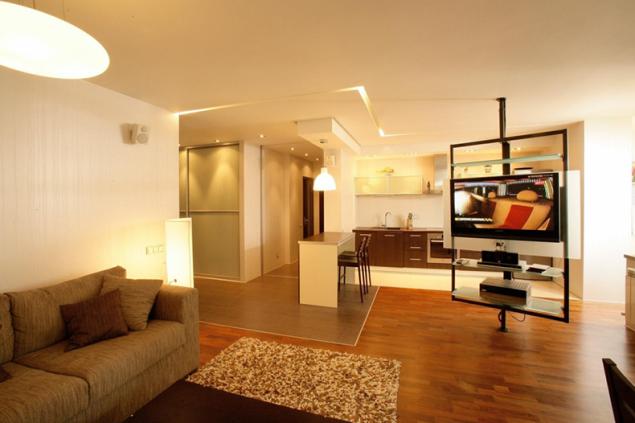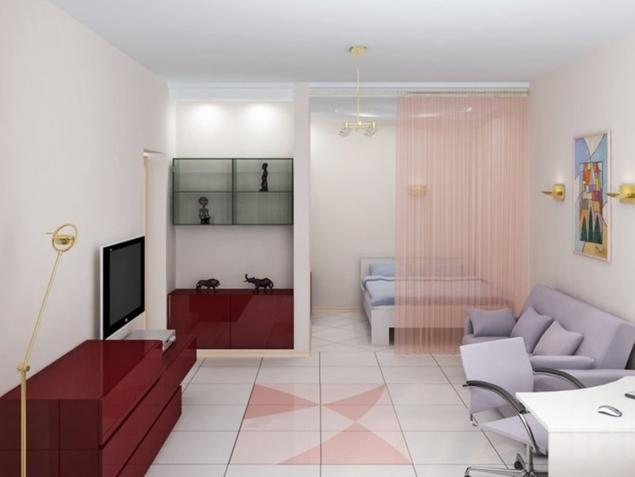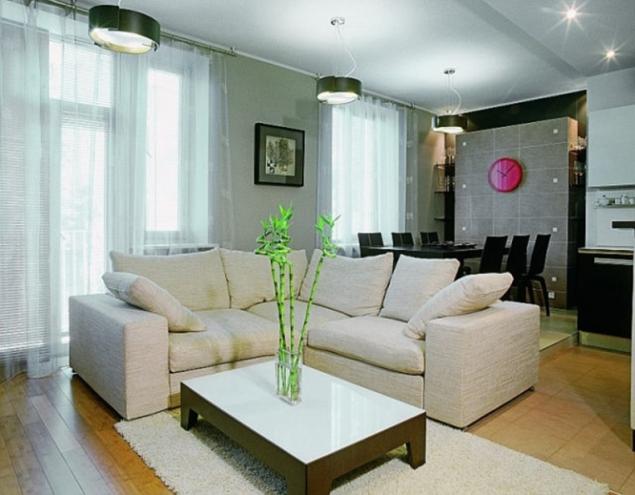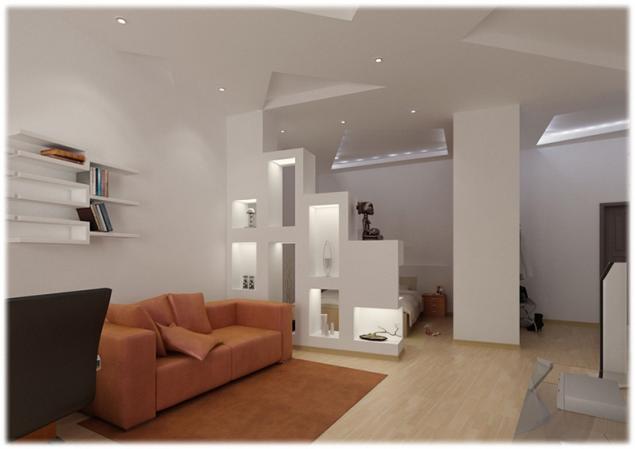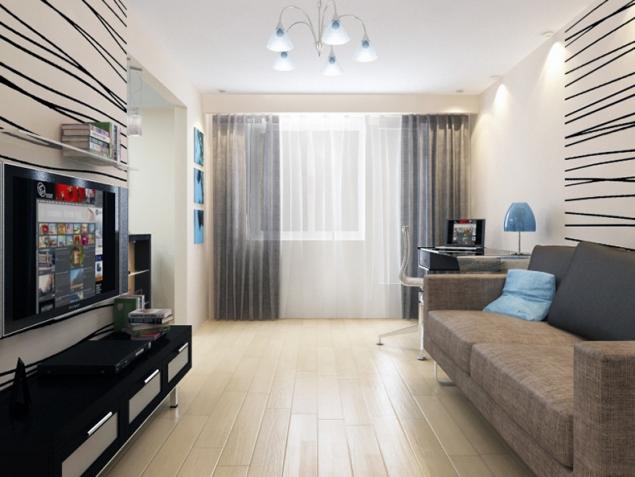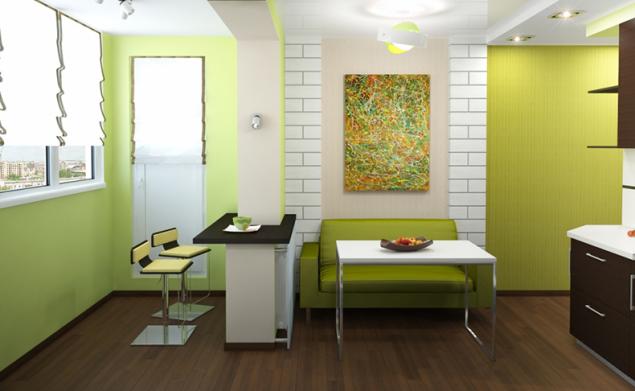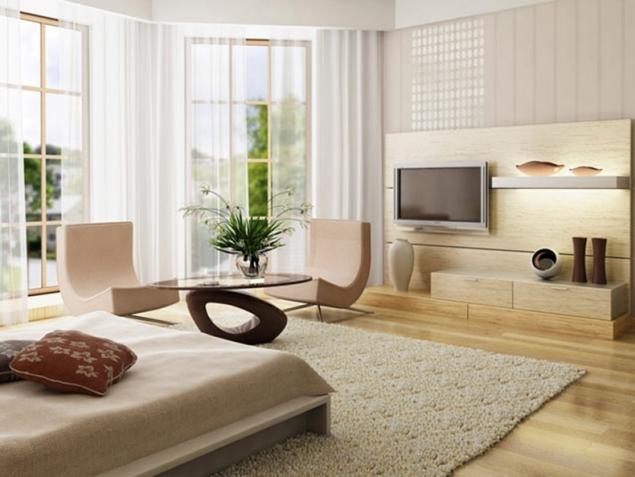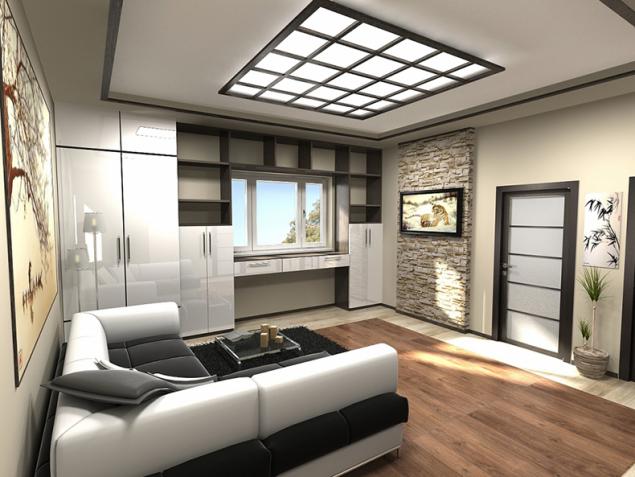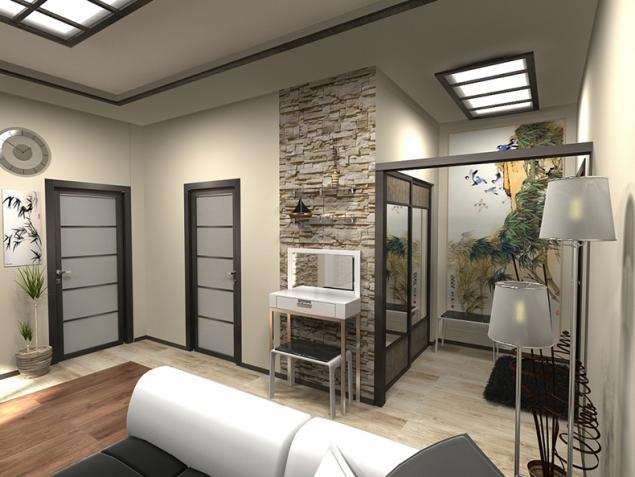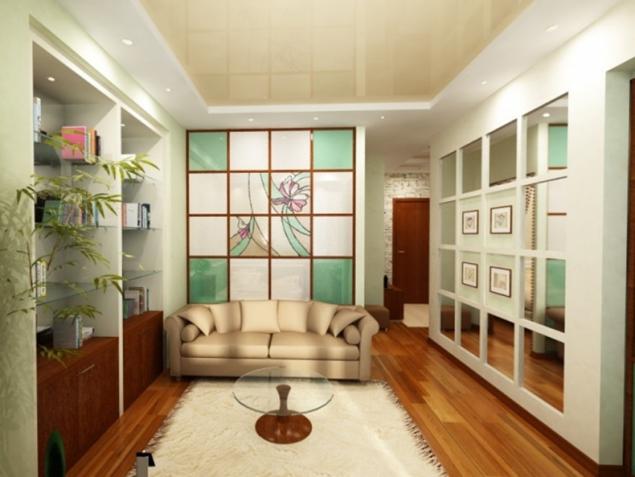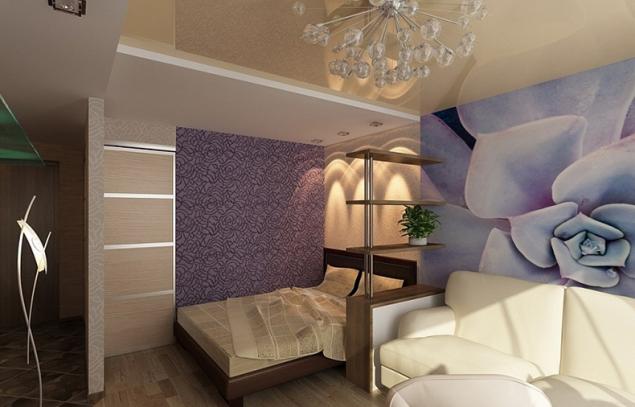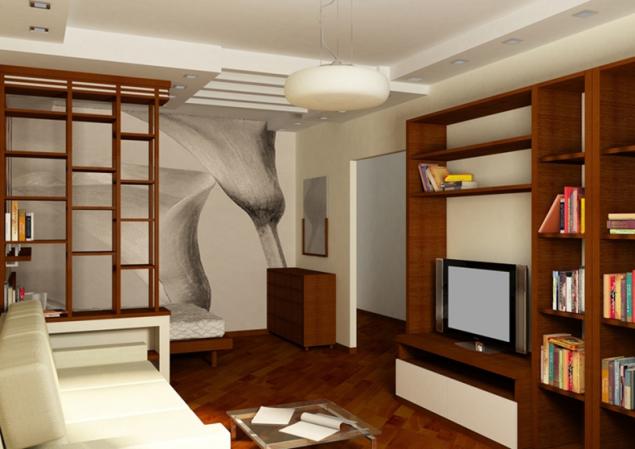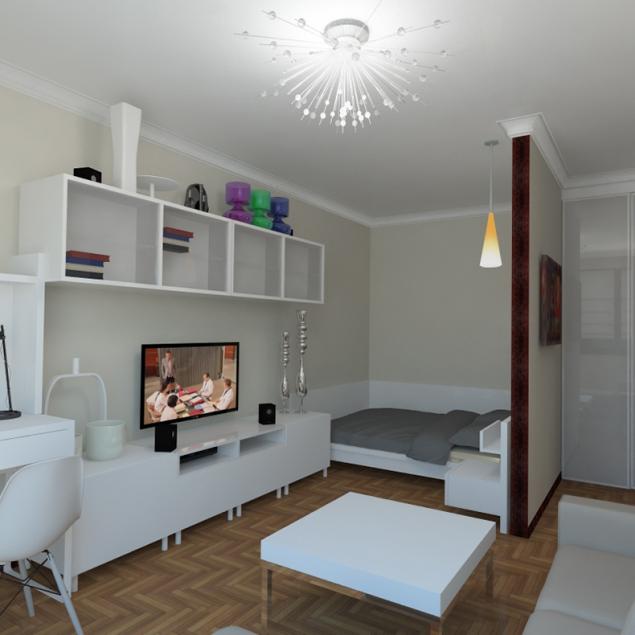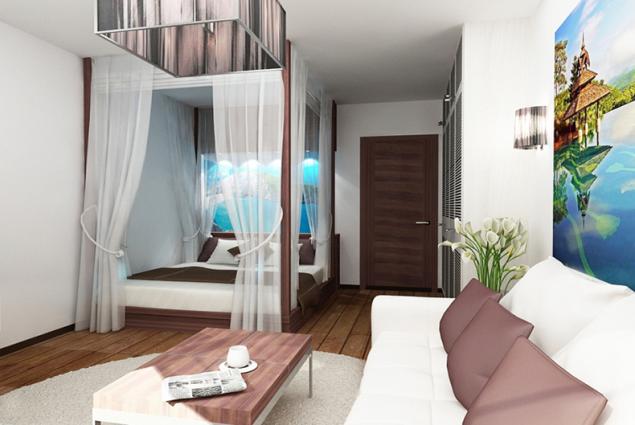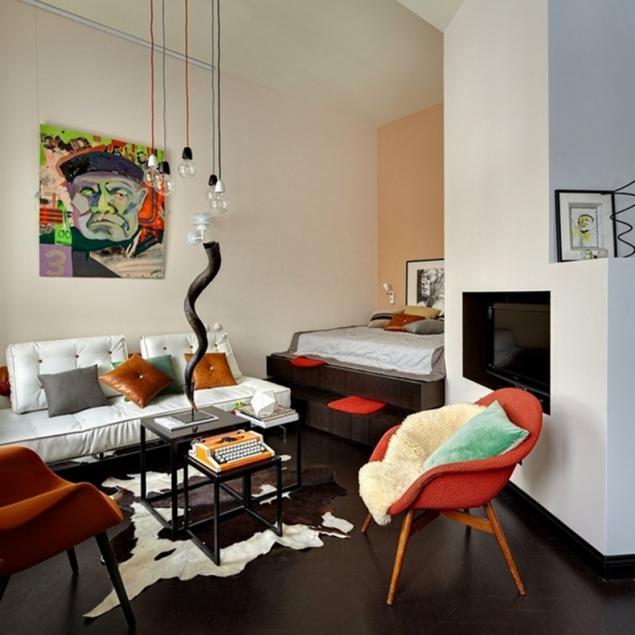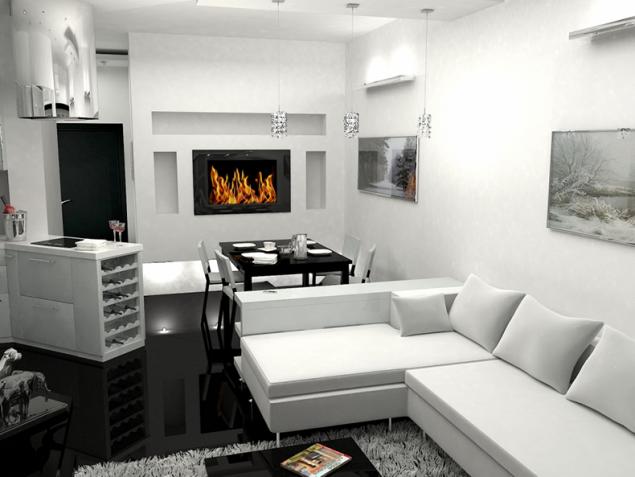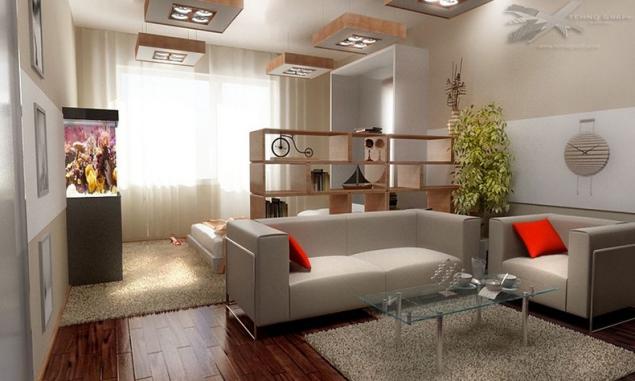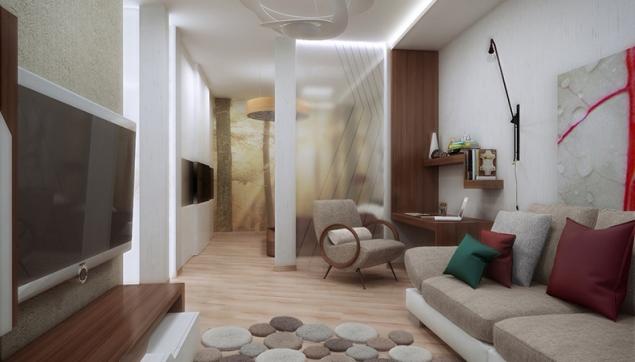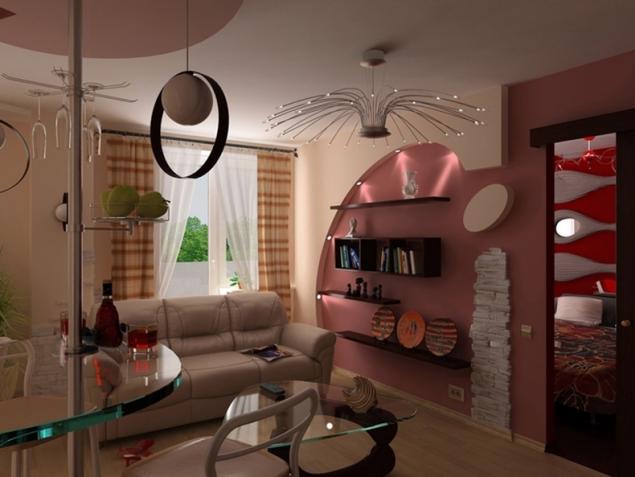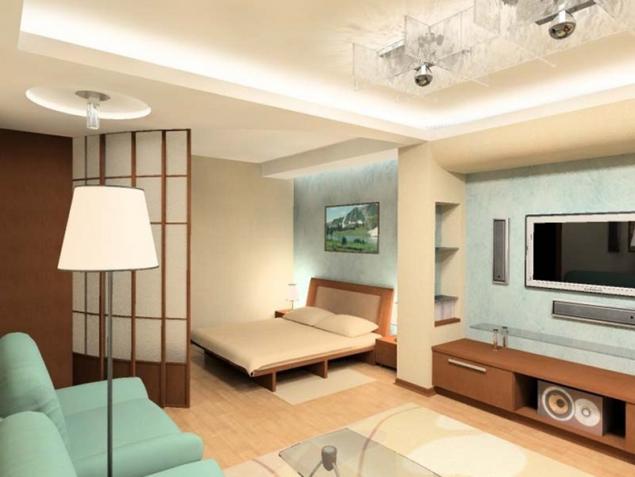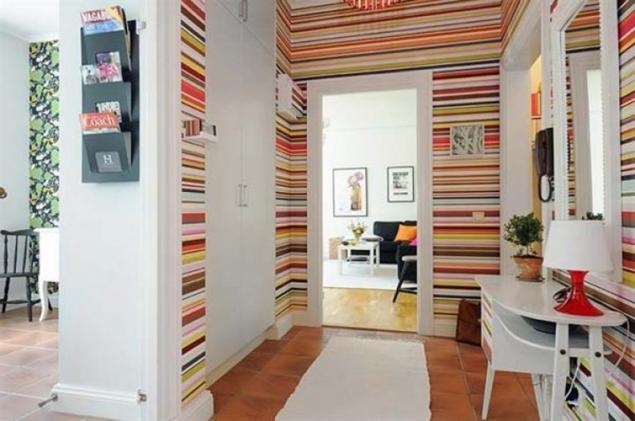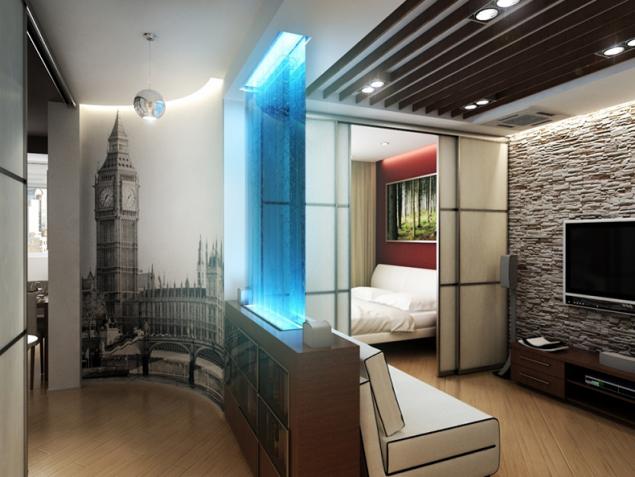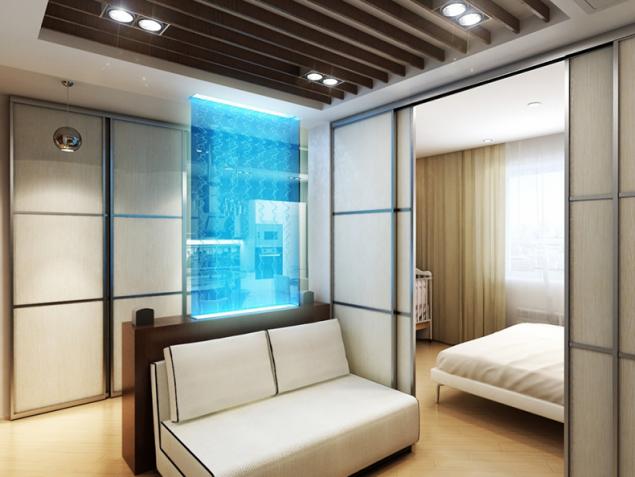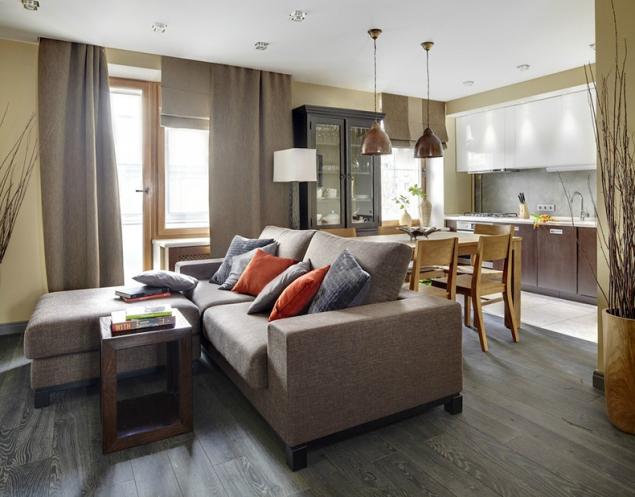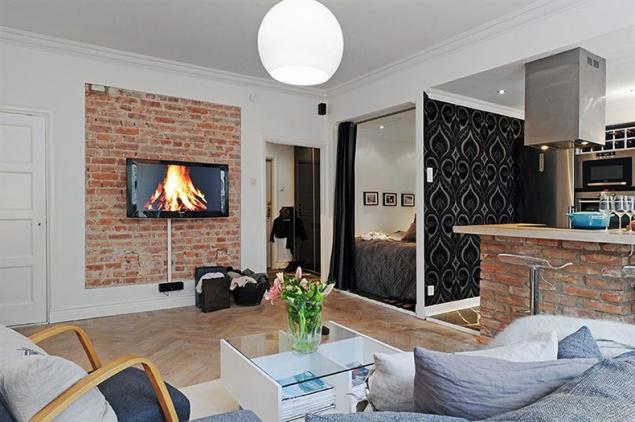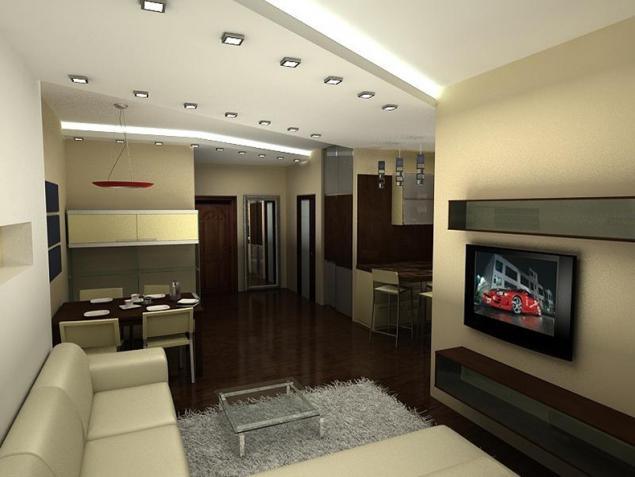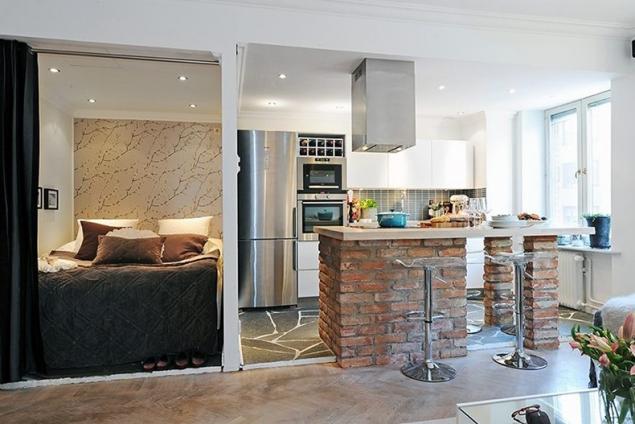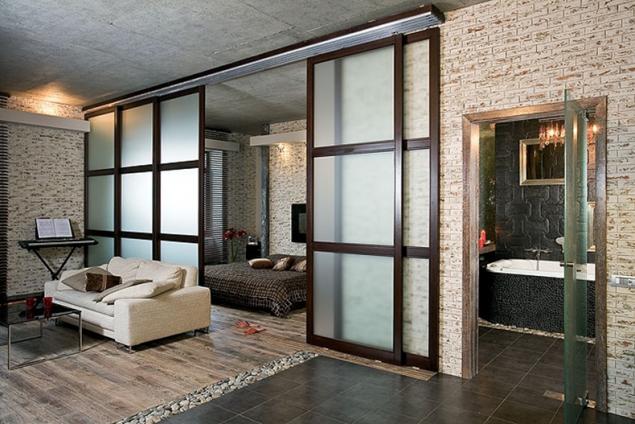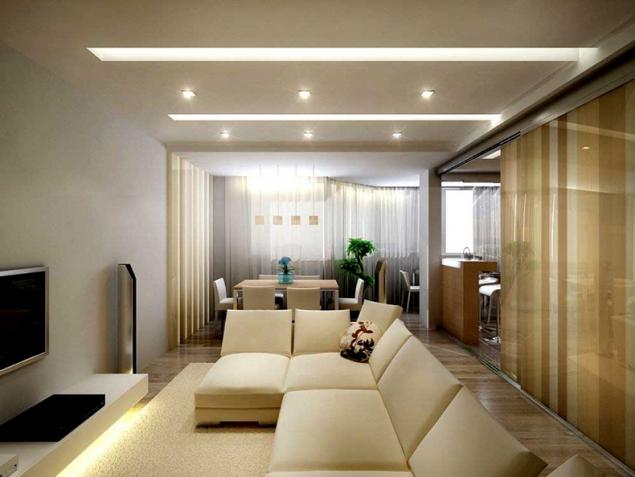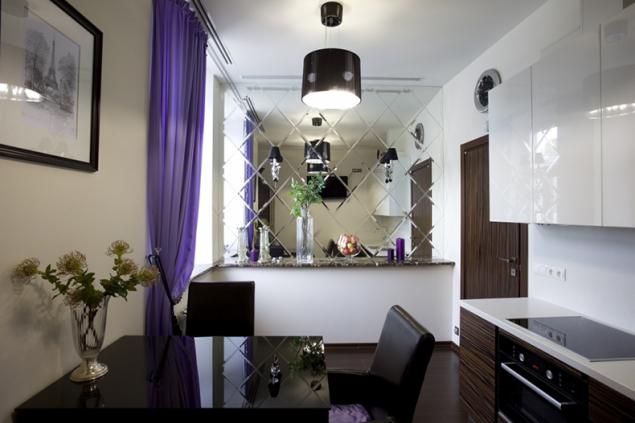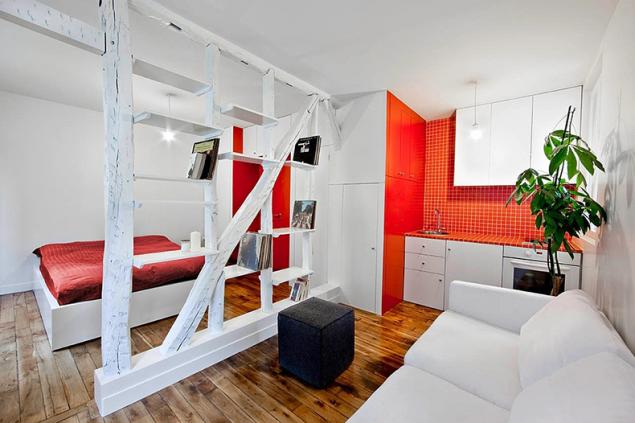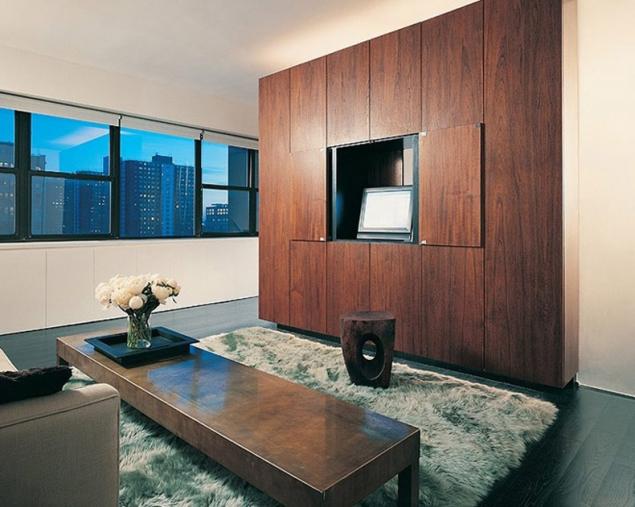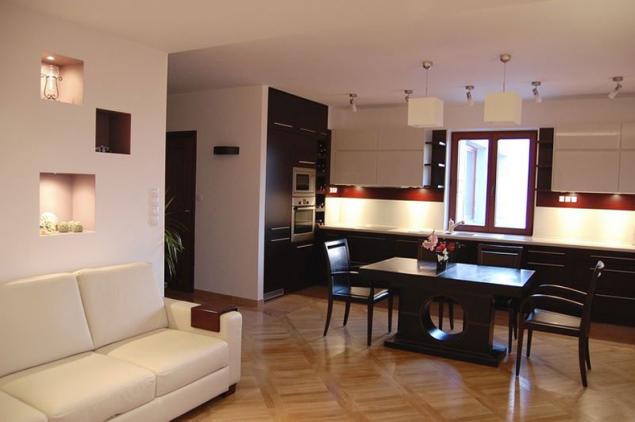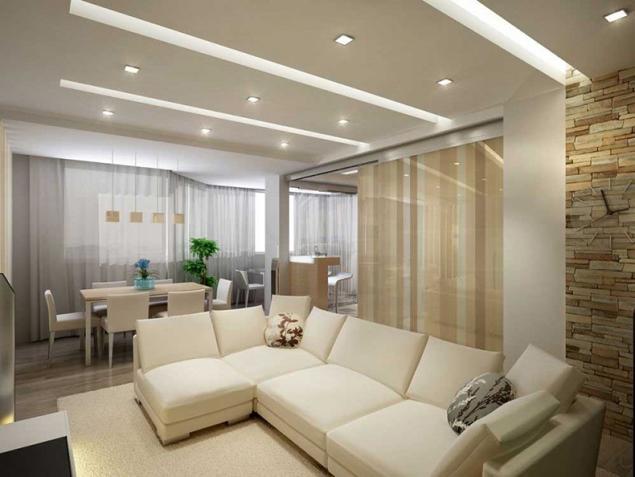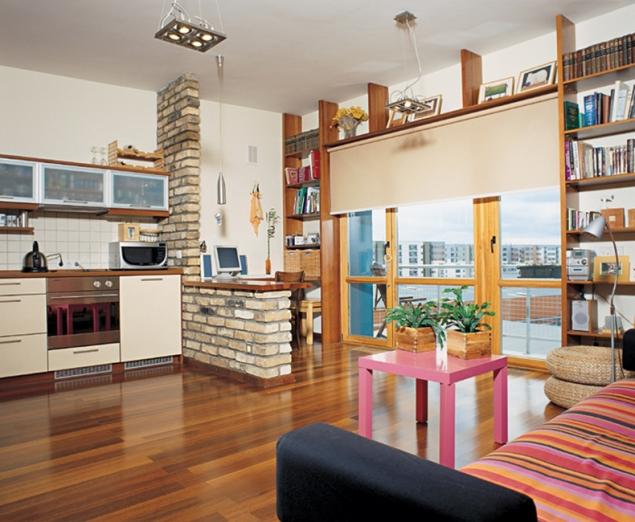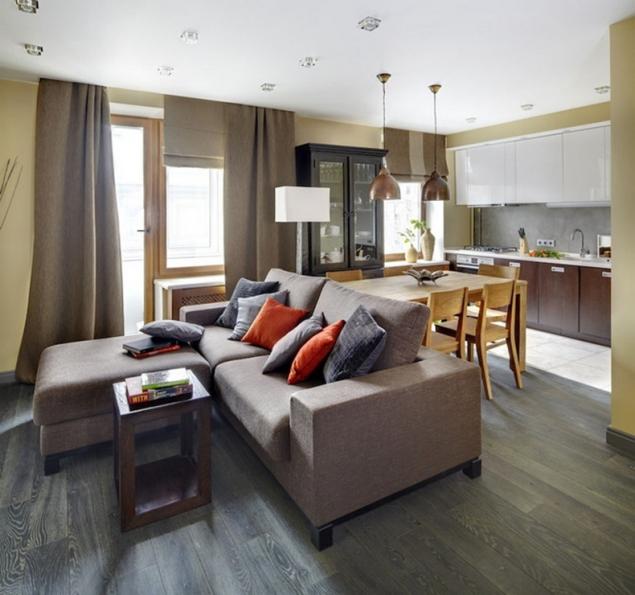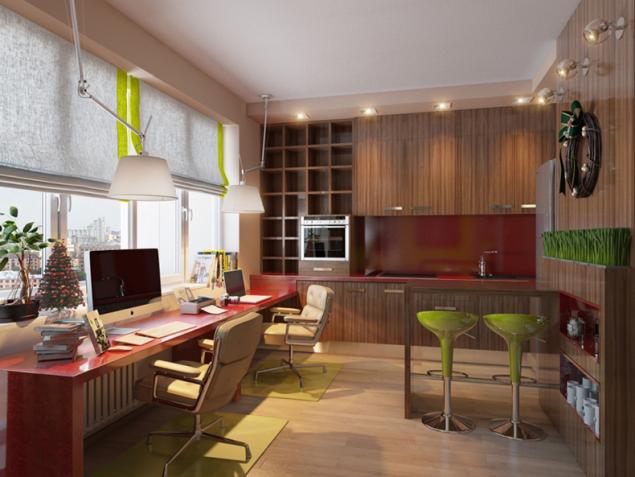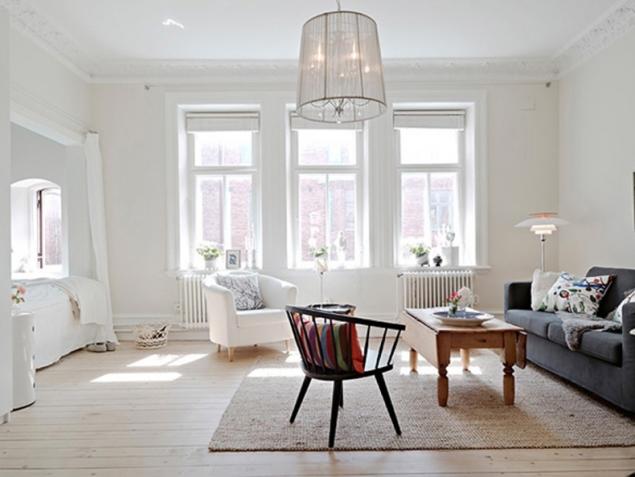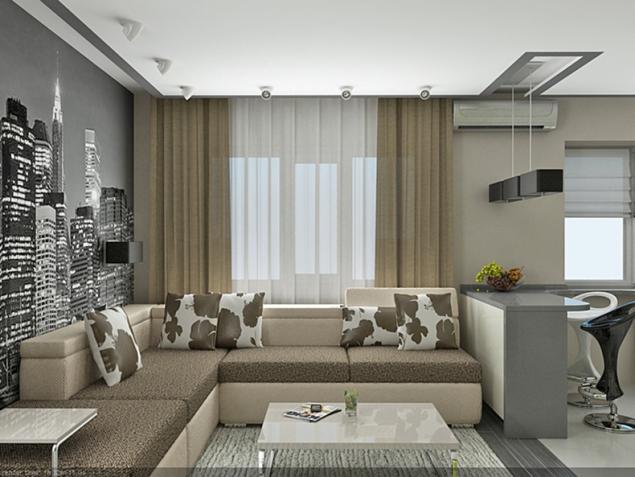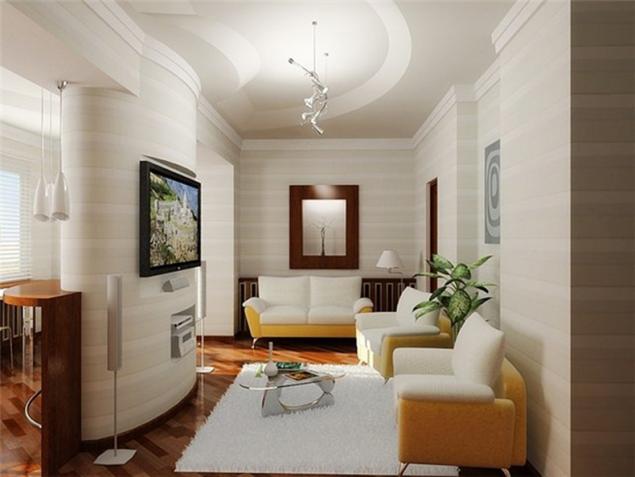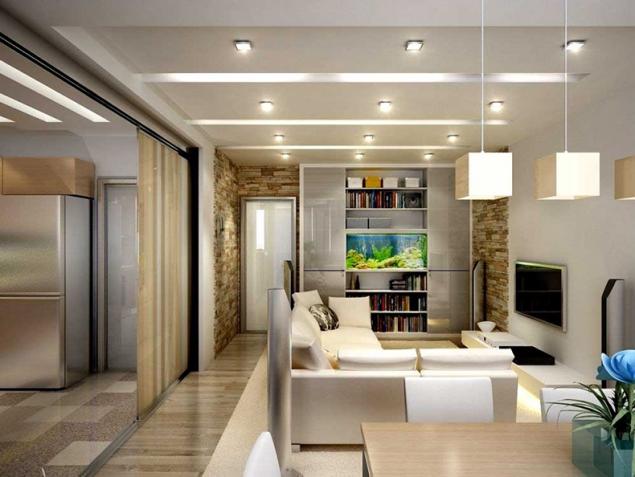 published  
P. S. And remember, only by changing their consumption — together we change the world! ©
Join us in Facebook , Vkontakte, Odnoklassniki
Source: syndyk.by/photoreportage/intereri/dizayn_odnokomnatnoy_kvartiri_50_razlichnih_variantov-20822.html