It is believed that the decision to break up with a stable job and plunge into the adventure of entrepreneurship is a bold and risky, and it is just those qualities that distinguish real startuppers from the ruck of. But the consequences of such decisions can be very different, sometimes even dramatic — as, for example, the founder piqers.com Ali Mesa. And although his story ends happily, it can also serve as a warning to everyone who is inclined to make rash decisions. Published translations of his articles.
Finally I got SMS: "Tomorrow, 5am, flight number AZ610, "Rome-new York". All SMS that came on my BlackBerry on Sunday evenings, usually concerned customer that I'm going to a meeting this week.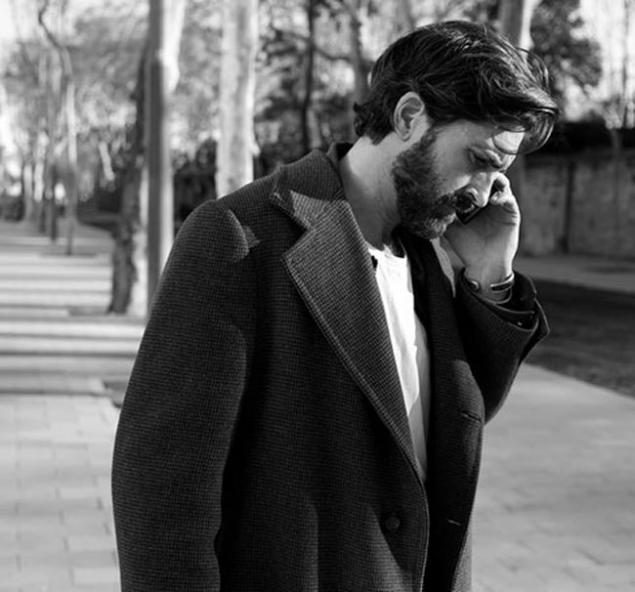 I worked for one of the three top international consulting companies.
This is the life on suitcase. The life of a consultant where you miss everything and everyone except tables in Excel.
Life is a tough business for it we train for perfect slaves in the best business schools, whose diplomas we are proud of.
After a few hours of sleep, I was sitting in his personal car, and the driver drove me to the airport Fiumicino in Rome, so I could fly to new York funky business class. After the flight I checked into a lovely five-star hotel and went to the office of the client.
Salary?She, too, was excellent
. My company was proud to be on the list of firms with the highest salaries in the industry.  
Parents
But something about this life was wrong. I couldn't continue to take this crap, so one day called my parents:
"Mom, dad, I just left work and would like to start my startup".
Mom almost had a heart attack. Mom is a perfectionist obviously does not want to hear that from my son, who was inspired to study in an elite business school and praised for good grades. I tried to give her a shot, but no chance.
"Mom, I hate this life. All consultants pretend to be very happy, if you sit on a special medication. I manage to sleep 3-4 hours a day. All the bonuses that the company promised simply did not exist. I remember a steep five-star hotel? I work 20 hours a day and can't enjoy it. Great Breakfast? I don't have time for him. Lunch, dinner? Most likely it will be a sandwich in front of a computer with Excel. And by the way, instead of champagne in business class during the flight I enjoyed watching the charts.
A good salary? I have not had time to even a penny of it to spend.
Mom, I hate to live this life loser. I did the girl not see him, and I can't take any more.
I want to start my business."
My parents, incidentally, retired after a tedious and stable bureaucratic work.
I understand that the family has no business background, so it will be difficult for parents to explain the situation. But I never expected what mom calls the next morning: "how is it your business? Growing?!".
No matter what I've tried to explain to her, she did not realize that the business for growth need more than one day.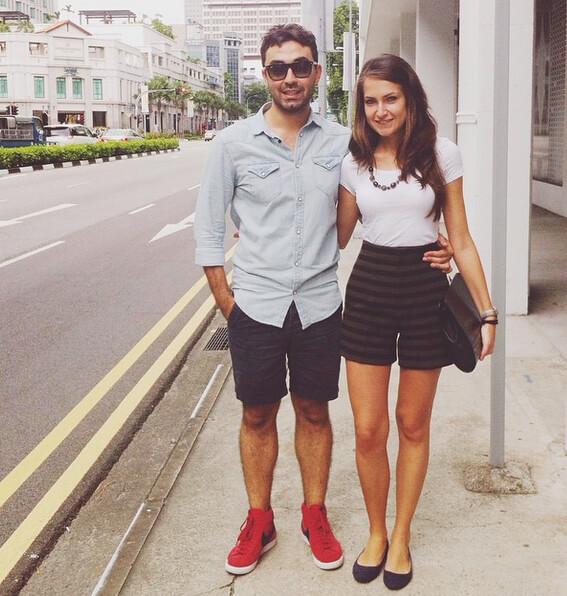 Girl, friends, circle of friends
, My girl was always ready to support me, so I shared the news with friends, busy climbing career ladders in a shiny corporate world.
I told everyone that I left work to realize their startup dreams.
Someone gradually reduced communication with me no, because he thought I was crazy:
for a small period it was the second time I left a cool job. The others have given me support, although friends too, something went wrong: I soon realized that trying not to happen at parties and meetings.
Every time I meet friends, I had to answer constant questions about my startup. "Well, how's your startup?", "Mark into a new Startup, not otherwise?", "Oh, man, we are so proud of you, we all believe that soon you'll pick up a huge investment.
Working on a startup is a long journey, and it was hard for me to pass it, considering how much I worried about what other people think.
Day after day I became more lonely and depressed, because all less seen with friends. My startup has developed not so quickly as it seemed my friends. I'm getting awful tired of repeating the same thing: what
startups need years to reach the scale of Facebook or Twitter.
The only place where I feel comfortable with the familiar entrepreneurs.
It's true: only startups can understand startups.
Money, money, money
Like I was a little loneliness and social pressure, I loved the lack of money is the root of all stress. The money ended much faster than I could have imagined. It just killed my productivity and ability to make informed decisions.
I was constantly in a panic trying to find the path to success and earnings.
Remember the day when I had to beg a few cents from a girl: I just don't have enough money for a bottle of water. I did not realize that this was only the beginning of difficulties.  
Today
Quite a drama: since it's been more than two years. I am writing this post sitting on the beach of the beautiful resort of Thailand, Phuket, sipping a Mojito. No, I'm not bragging, and no, I did not become the next founder of a startup millionaire.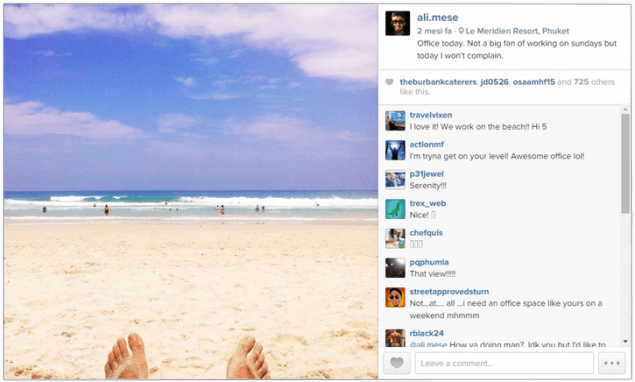 But my business now generates a steady flow of money, enough for me to travel around the world, I can also afford to work anywhere you have Wi-Fi.
I have only one regret. If I could only ask five questions to yourself then before you start a painful journey-the creation of a startup.
Five questions that I think every future entrepreneur should ask himself:
1. Are you ready for the social pressure?
If your friends and family do business, they don't really understand what you are trying to achieve and the pressure from their side will be palpable.
I'm so worried about what others think of me that it almost ruined my life
. I was so demanding of himself, punish himself even more volume of work and to hasten the day when all will be able to talk about success.
It was not until that moment when I realized that if anyone gives a shit about me, what the hell do I care?
You are a few seconds that other people spend reading your status in Facebook. In 2014 no one has time to truly care for others in a noisy, crowded world. If you worried so much about the opinions of others, you take the time to prove to them that you are successful instead of just working on a startup.
Start living your life.
I made it quite late.  
2. You are alone, and if not: your partner supports you?
I was lucky to get a beautiful girl, but I saw a lot of friends-businessmen parted with her friends, doing business. To build a startup is a very difficult task, much harder than I ever imagined. Your brain is constantly overflowing with a million questions and concerns and no one, including family, has no idea what's going on in your head.
If you are alone, try to let your partner understand: for the entrepreneur, sometimes it's okay to not be in the mood even for a simple kiss.
3. You have enough money to last at least a year?OK, now multiply that number by three,
because your savings will slip through my fingers a lot faster than you ever imagined. On the way there will always be hidden costs, payments to lawyers, broken "iPhones, or computers, salary of accountant, etc.
Internally prepare to move out in a modest apartment, eat less, count the pennies to do things which you never thought in a previous life.
The last few months before the money for the startup finally over, will be especially serious and the psychological pressure will grow exponentially, so you will lose normal sleep. Success will come gradually, and the money will be burnt.
Act smart: stay organized from the very first day.
Learn about the various banking products on various services, such as banks.is  
4. Are you ready to sleep for a few hours a day?
Having escaped from the world of corporate consultations, I thought that finally got a dream: to work where I want, until my eye caught a quote from Lori Greiner:
"Entrepreneurs are those who are willing to work 80 hours a week to not work the required 40".
It all started with the wakings in the middle of the night. In the beginning, because I had seized the idea, and they came more and more. I just couldn't wait for morning to begin work on them. Then came the phase of exaggeration. I was working too much as always wanted a little more to improve the idea. But the more I worked, then later went to bed, the harder it was to sleep, and became so restless sleep. As a result, two or three days a week my productivity was at zero.
Don't be fooled rapt discussion of news about startups-millionaires. These success stories are hiding painful days, sleepless nights, constant failures and setbacks. The journey to success is long. Very. Long.
5. How do you define success?
Each of us has their own priorities in life. For most No. 1 priority is money, for others a balance between life and work. Based on what you consider success, we can estimate the complexity of the path in front of you. If you are important money and public recognition — you will have hard times.
But do not forget the words of Hemingway:
"Well, when the journey is the ultimate goal; but in the end the most important is the journey itself".
Successful entrepreneurs are not necessarily those who raise millions of rounds. Don't forget, this happens very rarely.
But there are thousands of dreamers who don't make the news, but which fails to run a startup, and be happy with life. Like a journey to your business or ruin your life, no matter how difficult it may be, enjoy it, follow your passion. Tony Gaskins well said,
"If you don't build your dream, someone will hire you to build".
published  
P. S. And remember, just changing your mind — together we change the world! © Join us at Facebook , Vkontakte, Odnoklassniki
Source: ain.ua/2014/09/12/540558