I started as an entrepreneur 7 months ago and during this time I learned many things, which, of course, I would like to know before opening my startup. Unfortunately, I can't go back, but I can share with you all the lessons that I have learned to save you time, money, resources if you decide to open your own startup.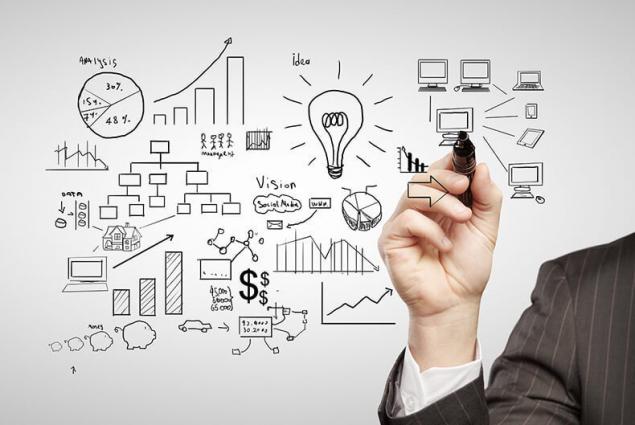 1. I don't know what will be my startup?!
A lot of my friends tell me that I love to be creative, to create new initiatives/ideas, but either, "I Have too many ideas and I don't know what I choose" or "I don't Have a clear idea of what product I want to make or what service to provide"!
First, I would like to tell how did the idea of a startup Happiana. I knew that my vocation is to be an entrepreneur. But I didn't understand exactly what you want to do. I wanted to make the world a better place, and so, for example, chose the name of the company Happiana: "Happy Nirvana" ("Happiness Nirvana"). After that, I started thinking, what can I do to change the world for the better.
My first idea (maybe it originated from the fact that I was in AIESEC for 4 years) was the opening of the restaurant! Yes, exactly, the restaurant. It is a little different because the main feature of the restaurant was a demonstration of various cultural characteristics.
It was assumed that the restaurant will be different zones, in each zone, the culture of different countries (Chinese, Russian, Arabic, etc.), from food, drinks, music, furniture, and ending with a weekly show from each region. But after much deliberation this idea and planning, I found that there are two main problems:
1) I don't have enough money to open the restaurant;
2) I have no passion for cooking and I don't know how to cook. Therefore, this idea did not come to me.
A few days later, after watching several videos about the world of energy, the change in the price of oil, climate change and harmful consequences of this, I felt that I wanted to make a contribution in this area, and decided to change the direction of a startup Happiana in the area of solar energy.
At first, we thought to make a watch/bracelets based on solar energy. The idea was very good: you can wear them on your hand, charge them with your mobile phone. Together with the team we started working on this idea, and after a while we realized that it was not a good idea, as the power of the solar panels mainly depends on their size.
The more solar panels the more energy they can generate. Using small solar panels on your wrist watch or bracelet, it will be possible to charge the phone battery only 10-20% of the day. And we decided that it was not the kind of message that we want to bring to life.
And after two months of work, search of new ideas, we come to the third idea: to make a phone charger based on solar energy that will charge your phone as fast as from the wall outlet. We did marketing research, asking different groups of people about this idea, and received very good feedback on this idea. Therefore, we decided to change our focus and started to work on this product. And only after 5 months of work on this idea, we finally have created and tested our product — SunBank. And already his pre-sales on crowdfunding platform will begin in early January 2017-th year.
Once again, it is normal to start to work on a startup without a clear idea of the product or service. On your way you will meet a number of technical and financial obstacles that can change your original idea. So, if you know what problem you want to solve, start sketching out different ideas about your product or service. And also, be sure that you and your team realizes that your way could be a lot of changes and you need to be able to adapt to them.  
2. Work in coworking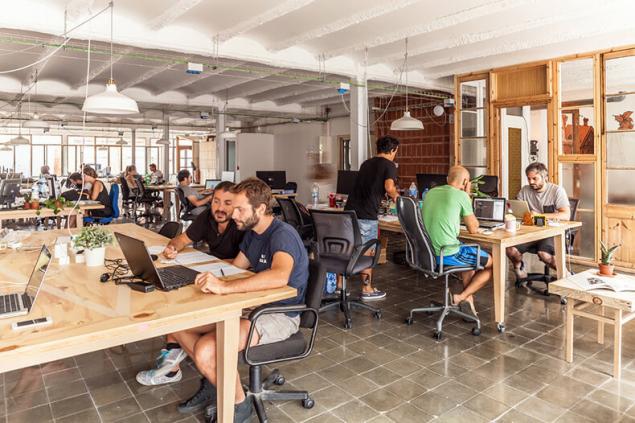 One of the most famous misconceptions of startups and one of the biggest mistakes that all entrepreneurs – they do not think about marketing or networking until the final completion of their product. Now I know I too made that mistake.
Happiana – a startup specializing in the development of products based on clean technology and electronics. In my profession I am an engineer, but I've never developed a new product.
So I used the Internet to learn more about each stage of development startup, what I need to do at the moment. And, of course, online learning and information search on the Internet is very cool, but the Internet is a huge amount of useless information and you won't be able to get the correct answer to your question, if you don't know what question you need to ask. Yes, many times during the development process, SunBank, I had questions about materials, design software, manufacturing techniques, but I didn't know what the exact query I should enter in Google to find the correct answer.
But that all changed when I started to work in different coworking. I met a huge number of entrepreneurs who have extensive experience in the areas that I not familiar. And for only 2 weeks I got more useful information than the previous 4 months of work. So I expect when we have our startup will be enough cash to rent an office in a coworking environment where I can go to every day and exchange experiences and knowledge with other people.  
3. Do not spend a lot of time planning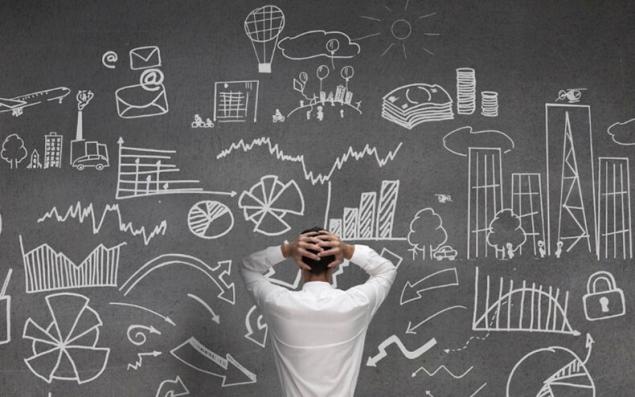 I know it's very fashionable to write a business plan, dreaming about big deals, make the vision by as much as 5 years, imagine the moment when your startup will become a "unicorn" (the unicorn: startup, market value of which exceeds $1 billion), and set other ambitious goals. Usually entrepreneurs are ambitious people with long-term vision. And that's good. But don't spend a lot of time big dreams, if you, in fact, haven't done anything yet.
I remember that at my first team meeting, we discussed the budget, plan and timeline for our startup. At that time we had only 1000$ for all of our operations until the final development of the first prototype of the product. After this stage, we were thinking about finding investors to start production of our product.
And I guess we spent about 2 hours on a discussion of how we will spend our initial budget (1000$), though, we didn't even know how much are the materials in which country it is better to buy, or we ought to give up the production of product outsourcing of any company. And most interesting is that we didn't even know that at some point in time we completely change our product. So, you can imagine how much worry and effort we wasted.
And if we talk about our timeline, actually, we planned to complete our first product for 3 months, but in fact, this process took us for 7 months. And it happened not because of the fact that we are lazy, but because of the many small details that we didn't expect to meet on our way.
I'm not saying that planning is bad. Planning helps to understand what things we need to know better to your startup functioned 100%. But don't get too hung up on small details, especially over those who you are going to do in the first place. And if you really want to do a detailed budget, timeline, etc., then refer to another startup, which already has some experience and ask them for advice and support.  
How to start a business, not having free time5 phrases for which you do not take to workSummary
These are the three main lessons I have learned from my experience at the moment. If you plan to become an entrepreneur, I recommend you once again to carefully examine all these items. Believe me, this will save you a lot of time, money and effort.published  
Author: Mahmoud Saied  
Source: www.happiana.com/single-post/2017/01/05/3-%D0%B2%D0%B5%D1%89%D0%B8-%D0%BA%D0%BE%D1%82%D0%BE%D1%80%D1%8B%D0%B5-%D1%8F-%D1%85%D0%BE%D1%82%D0%B5%D0%BB-%D0%B1%D1%8B-%D0%B7%D0%BD%D0%B0%D1%82%D1%8C-%D0%BF%D0%B5%D1%80%D0%B5%D0%B4-%D0%BE%D1%82%D0%BA%D1%80%