In this issue — a selection of useful books written by entrepreneurs because their authors share the experience of starting a business without start-up capital.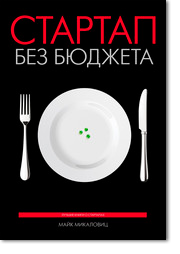 "Startup without a budget"Mike Michalowicz Mike Michalowicz opposes University professors, which, in his opinion, using the same methods of doing business and outdated concepts. He proposes not to pay attention to the formalities and listen to the inner I: "Reject projects that are more suited to others and do not conform to your beliefs. To grow, start to say "no". Himself of Micalovic ironically calls "toiletrooms businessman" in his words, is a new kind of businessmen, who slowly and confidently create a successful company with minimal costs. The availability of money and other material resources is much less important than the internal charge, according to Miklovic. "The less you have some significant resources, so they are important to you and the wiser you use it," he writes.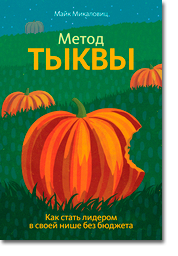 "Pumpkin. How to become a leader in its niche without a budget"Mike Michalowicz After "Startup without a budget" in 2008, Mike Michalovich was invited to TV and radio programs, where he acted as the expert on business. After many discussions with successful businessmen, he decided to create a sequel to the first bestseller.
A real case from life — a visit to the farm, where they grow giant pumpkins, he uses as an allegory: the pumpkin is a business, there's large varieties, which wants to get everyone, but there are small and because nobody claimed. This is obvious, but no less correct conclusion: win the best and unique, and you to grow unique pumpkin-business, you have to become a "mad farmer in overalls who grows pumpkins, is one of those characters with the County fair that dedicate their lives to growing pumpkins pyatisotdollarovy, about which told in the evening news".
Pumpkin is the code name of the strategy, which the author promises to tell the reader. After examining her, the entrepreneur step by step will be able to build "a business that removes competitors from the road and is a magnet for customers."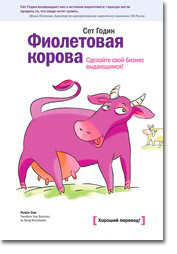 The purple cow Seth Godin the color Purple — that can distinguish a cow from the herd like her species, at least sleek and beautiful, but traditional coloring. Adapting the gure for the description of the business, the author assures the reader: to stand out, you only need to think about what in your industry no one else did. But it is necessary for any startup to succeed. In addition, this approach will help to save on advertising.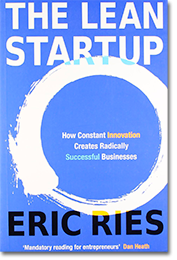 "An economical startup"Eric Fox Eric ries — the legend of Silicon valley, entrepreneur and founder of a movement to create economical startups. His book is a Bible for those who have a desire to build a business, but no extra money. The method is economical startup, written by Eric Rice, that's a lot better to try and easy to throw outside ideas than to give it my all and Finance for the construction of knowingly failing business. Only when you find your unique niche, you will understand that you have clients and work out business model, it is possible to begin large-scale investment. The businessman believes that the growth of the startup money is not the main factor, much more important than word of mouth or viral spread. The book of Eric of Rice is also notable for the fact that it is a lot of interesting cases from the history of the leading companies in Silicon valley.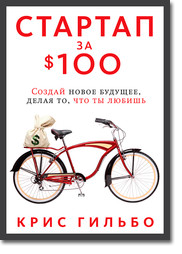 "Startup for $100. Create a new future, doing what you love,"Chris Guilbaud For the creation of this book, the author talked with many successful entrepreneurs, whose business annually brings at least $ 50000. It is important that they all started with low investment. On the basis of the fifty most interesting case studies Chris Gilbo gives advice on how to build a successful business if your start-up capital barely exceeds the amount in the title of the book. For this, according to Chris, there're only three elements: the product or service customers are willing to pay, and the payment mechanism. Guilbaud tells his story: he never became a millionaire thanks to his business, but was much happier after I stopped to fill useless time sheet an employee.
Source: theoryandpractice.ru