Dill is different. Some varieties are quick to claim a few leaves and then start to color. And stick in the garden parasols on long, hairless stems in anticipation of a harvest of cucumbers to go on salting. But there are other varieties that grow long, but the leaves are lush and thick. And bloom in no hurry. What to choose?
On the greens
Varieties. Salute, Buyan, Alligator, Dill, Amazon.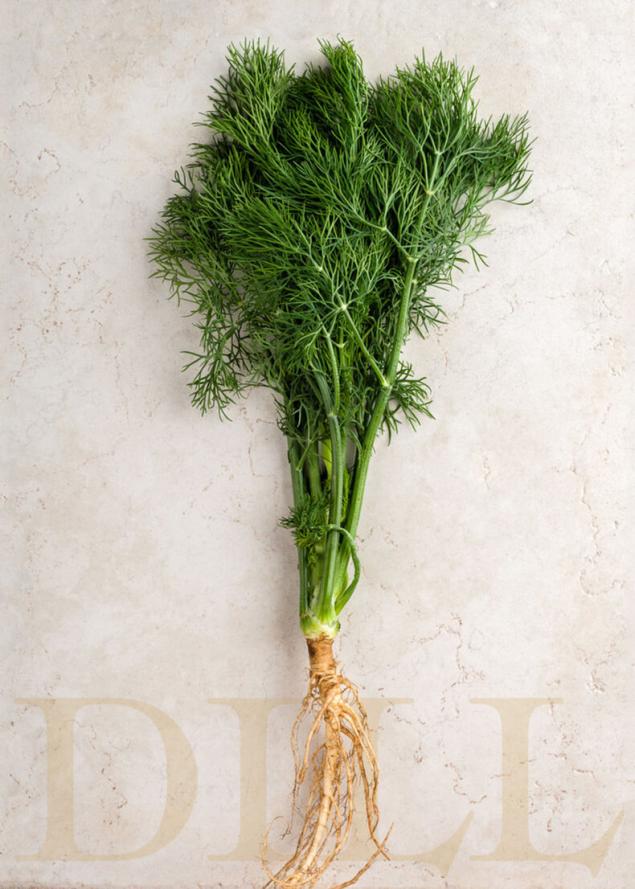 Sprigs of dill shrub growing densely on the stem. They, like tomatoes, are formed in leaf axil extra fluffy shoots, and dill is in the form of a Bush.
These varieties are late maturing. The plants have time to Mature and give seeds they should be sown in early spring or seedlings or in the greenhouse or in plastic tunnels. Dill shrub sometimes reaches a height of 1.5 m in the open field and 2.5 m in the greenhouse. And the leaves 35-45 cm may seem gigantic. This gives dill greens whole summer, and there is no need periodically to interplant. First, tear the leaves from a basal rosette powerful, then with the lower layer, and when the side shoots grow in the axils of leaves, pluck them. And then remove the greens from around the Bush. It has more vitamin A and C than in the usual early-maturing dill, and the harvest is not 40-50 grams per plant, 150-200 g!
The family of four enough 20 shrubs, which provide greenery for the entire season. And the stems and later the umbrellas will remain on preserving.
Under Kustov dill the soil should be nutritious. 1 m 2 make 0,5–1 bucket of compost. Can divorced and walking 3-4 days a mullein (1:10) or bird droppings (1:20). No dolomite flour or lime do not add to the plants not flushed.
Dry seeds are sown to a depth of 1-1,5 cm, but they are coming for a long time. To hurry, they are washed in hot water (50–55 ° C). The scheme of cultivation of 20–25x25–30 cm If planting is dense, dill won't custimise.
After sowing seeds covered with humus or soil, but not water, so as not to bury, then seedlings are friendly. Otherwise, the lungs and small seeds may be at different distances from the surface.
But a few days later dill watered. Generally it is water-loving, and prefers irrigation 1-2 times a week. During the season the soil 4-5 times loosened. If it grows poorly, fertilize Biodom diluted (1:20) or complex fertilizer, such as rastvorima (1 tbsp. spoon in a bucket of water). Urea or sodium nitrate is not used, so the greens are not accumulating nitrates. Leaves tear in the morning when they are juicier.
Seeds
Varieties. Far, Gribovskaya, Umbrella, Grenadier Dwarf.
The so-called umbrella dill's early maturing. He differs from Bush that much faster (after 30-35 days) gives the peduncle. It is used mainly in pickles and preserves. This dill only 4-6 leaves. And if you sow to plot only the early maturing varieties of greens will be very small, so the plants have to constantly sow every 2-3 weeks.
The seeds of the umbrella dill sometimes do not have time to collect. They sleep, lost in the earth, and remain to winter, tempered under the snow. Germinate the following year in early spring where they fall or where they will take the flow of water.
When to sow the dill, don't do it in one line, and wide furrow, as suggested by experienced gardeners. Take a Board with a width of 5 cm and pressed it watered the ground to a depth of 1-1,5 cm, and in this mini-Transat zigzag roll in seeds. Furrows a 10-12 cm Then when thinning the plants don't fall over and don't fade. Final spacing of 8-12 see
Umbrella dill, fed rarely, usually they have enough power that there is in the soil. If it is initially poor, making 1 m2 0.5 tbsp. of superphosphate and potassium salt.
On both
Varieties. Lesnogorodskaya, Ability, Bushy, Kibray, Patterns, Boreas, Richelieu, Umbrella, Max, Herringbone, Nikitos.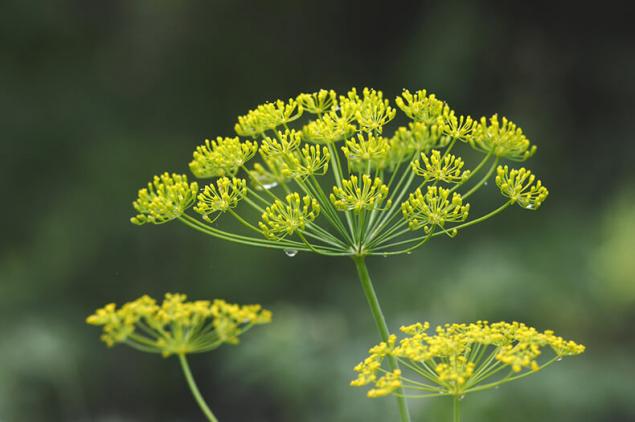 As a rule, middle-ripening varieties of dill give 10-12 leaves on the plant. They were sown with an interval of 15-17 cm from each other on the fertilized soil.
These varieties are versatile, they are designed and on the greens, and spices. 40-50 days from germination you can start to pinch off the leaves, and after 65-70 days the ready and umbrellas with seeds.
Tender leaves tear gradually, starting with the lower one. You can't bare stem, must remain on the leaves, which will fully power the plant. Care "middling" is the same as for shrub varieties.
As Bush dill in the garden is relatively rare, it can greatly suppress weeds. Especially at the beginning of life, because that is when the dill is growing slowly. Therefore, these varieties often have to weed.  
Garden work in SeptemberHow to remove and lay on storing beets, carrots and radish
The power of smell, taste and nutrients of varieties of dill are different. More flavorful and vitamin – Bush. Have your umbrella plus: in the early to mid-summer, they can be used as spices for cooking salted cucumbers and pickles. So the plot is to sow at least two varieties of fennel.
Why dill yellow? There may be several reasons: lack of nutrients, too thick sowing, no thinning, dry land. And if phosphorus deficiency the leaves become reddish.published  
Source: vk.com/dacha.life?w=wall-83256656_25389