Massage tile is a wonderful tool that can be used not only for massage, but just to soften and moisturize the skin after a bath or shower.
For a start, differentiate between two similar concepts:
massage tiles
hydrophilic tile.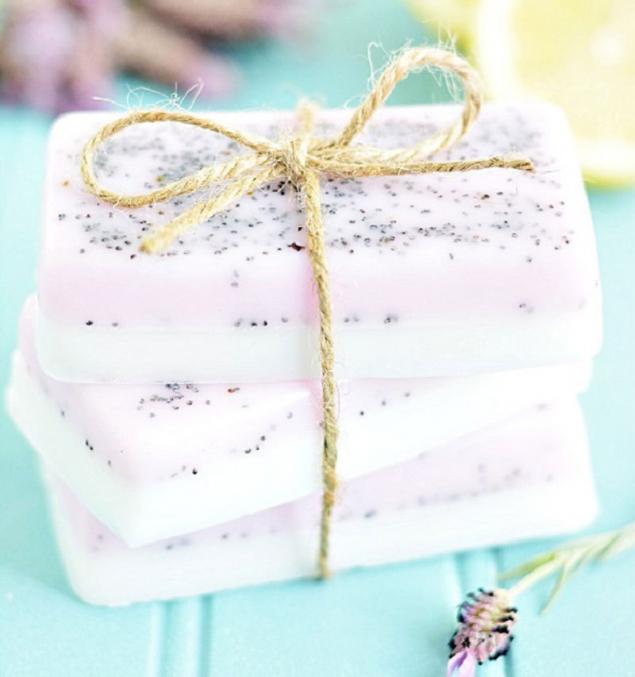 Massage tile
is a hard tile oil, which is from the heat of the body melts into the skin. An excellent replacement for the massage oil, because it is much more convenient.
Hydrophilic tile
is a solid tile oily massage, only for the exception that it can be used in the shower or bath, as it melts well on wet skin, well it moisturizes and nourishes. Hydrophilic tile soluble in water with the addition of the main components of the wax emulsion.
The tiles are an environmentally friendly product, it consists of only natural ingredients (mainly oils).
Even if it is a tile of industrial production, they do not add preservatives, as
in oils bacteria do not live
.
Massage tiles need a little to hold that the butter started to melt, and then apply it has a liquid oil on the skin.
Or you can hold the tile directly on the body a bit because it melts quickly, and otherwise it will be too much, and then to distribute the oil on the skin with your hands.
Great to do on this tile self-massage, it's not the only benefit, but also aromatherapy. Substances penetrate deep into skin, apply and massage the tile is after taking a bath or shower when the skin is steamed and the pores opened.
You will forget about such problems as peeling and dry skin.To make massage the tile with your handsyou will need:
pan
a container for the water bath,
Libra,
molds for tiles (better if it will be a silicone mold, but if there are none, it will fit any others),
spoon,
ingredients.
The main requirement for the molds – they should be ribbed or beaded detail. In this case, it will be much easier to apply the product on the skin.
Basic components massage tiles are oil: solid and liquid.
Also, the tiles are always present
natural flavors, essential oils and wax
to give hardness. When choosing essential oils keep in mind the useful properties that you want to give the product. In addition you may need the following components:
honey – softens, eliminates peeling and dryness;
clay, fiber loofah and other little supplements;
natural dyes give color (you can use colorants for handmade soap),
dried flowers,
herbs
glitters for decoration.
If you do massage tile for the first time, you should familiarize yourself with the General process of cooking.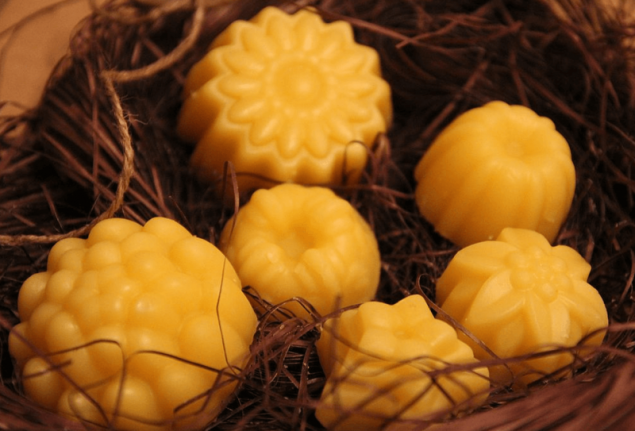 The basic recipe massage tiles:
80 to 85% of hard oils
up to 20% liquid oils
10-12 drops of essential oil or mixture per 100 grams of oil
The base recipe is hydrophilic tiles:
A 20% emulsion wax
45 % — solid oils
25% soft oils
10 % — liquid base oils
10 to 15 drops of essential oils per 100 grams of oil
natural supplements (honey, herbs, coffee, vitamins) — according to your wishes.
Preparation:
1. To start, measure all the required ingredients.
2. In a water bath melt the solid oils (e.g., cocoa butter) and beeswax, add the soft butter. So they do not lose their properties, do not allow the temperature above 70 degrees!
3. Remove the mixture from heat, cool to 50 degrees, add essential oil, stir.
4. Ready mix pour into moulds and leave to cool. Before freezing you can decorate the surface of the tile dry flowers or herbs.
5. For the final solidification place massage the tiles in a cooling chamber.
To make massage tile is even more beautiful, you can add food coloring and combine colors by mixing. For example, to do massage, two-tone tiles can be poured, first a mixture of the same color to give her zastynut and pour on top of mixture a different colour. Or both to pour in thin streams, in this case, get beautiful uneven pattern.
Don't forget that some oils already have some color, so often, additional staining is not required.  
Also interesting: Honey scrub for a perfect skin How to make your own shampoo: 8 recipes for all hair types
I hope massage tile, hand made, will bring you lots of pleasure in the process of preparation and use.published  
Source: vk.com/wall-23903469?w=wall-23903469_9416