If a person is a "psychologist", it does not mean that it is the psychologist. This means that the person has graduated from College with a degree in "psychology" that, as is obvious to everyone who graduated from UNIVERSITY or about what is not said. Maybe — specialist, could be the granddaughter of the rector. Or the star of the volleyball team of the University. How to distinguish a good psychologist from the owner of the brown?
The website
publishes a list of grounds on which it is possible to distinguish layman. Even one of them is a reason to be suspicious. See two and more? Run.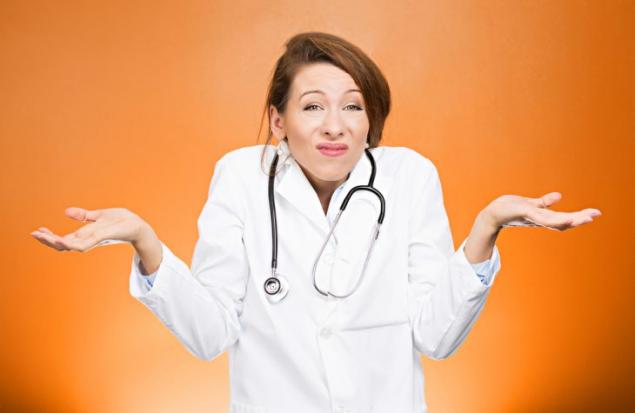 Pics.gibala hope Promises to get her husband back, harmony and virginity? Promises that the employers will come running, shaking his salary, as chief of Gazprom? Promises peace, happiness, obedient children, never breaking manicure and thousands of successful first dates?
HE'S LYING!
Psychologist — not a salesman happiness in installments. The case of the psychologist is to teach to fish and make fishing rods, but not to hand you a bowl of soup. And think — if this psychologist is unfailing technique for the extraction of money, happiness and good luck — well it sits on such a beautiful day in the office with other people, not basking in the Canary Islands?
Soooo! Hints (and in severe cases, name names) that her office is visited by people from the most valuable circles. Want to join? Feel luhari client?
WHAT'S THE DIFFERENCE?
No, well, if I want stockings like vanderbilti, you can not deny. But there are questions. And your name — she will also call everyone? And who said that the requests of the rich and famous similar to yours? Maybe they chat go here.
If you're dealing with a normal psychologist, is found to be at all the other customers you can learn in only two ways — arriving at the therapeutic group or hearing about it from them. Even encounter in the hallway — not a good sign, meaning that she can't count time.
White coat she has a "bad" customers, and she about them with anger says. One aunt did not fulfill its program out of a hundred of steps and put on weight up to 70 pounds! One uncle refused additional meetings and it fired. And one girl didn't copy the chain letter seven times and received in school seventeen twos!
AND IF YOU DO ALL HER TASKS, BUT WILL NOT BE HAPPY — YOU JUST DIDN'T TRY HARD ENOUGH
And stupid. Yes.
On all hands the master with our own eyes We saw on the website psychological ladies, a graduate of Moscow state pedagogical University: "working with clients 1. The development of speech in children under three years of age; 2. Adaptation to kindergarten and school; 3. Problems of adolescence; 4. Psychological assistance in the marital relationship; 5. Retirement, adaptation to new conditions".
AND STILL I EMBROIDER WITH A CROSS
Imagine you're standing in front of the doctor's office, and the office says, "Ivanov I. I., dentist, proctologist, ENT, neurosurgeon". Inside go? Yes, something scary. Another question, don't lie if she's got all the tools in one box. Not if she confuses them sometimes. A professional psychologist always has clearly defined the scope of problems it works. With other problems, you will not take, and will advise the colleague that it is engaged in.
All Sciences academician On the wall above her head, hanging: high school diploma, certificate with the word "Gestalt", the certificate with the word "astrotherapy" certificate with the word "Jungian" and neurolinguistic programming, as well as facilitation, mediation, rehabilitation, neuropsychology and tanatoterapiya.
IN SMALL LETTERS ON EACH: COURSE 36 HOURS
Except, perhaps, astrotherapy. There is so much detail, don't bother. Overall, if you're not a specialist and you find it hard to understand that it is better — according to Freud, Adler and the maid lenorman, just make sure at least two or three of the certificate are a continuation of the same, and they imply that people studied for a long time. Year there two. Better — five.
The world is full of a hoopoe Basic education psychologist at least a third of skill "do not generalize!". And another third — from skill to believe that human behavior has reasons.
SO THEN PEOPLE, AND THEN — THIS!!!
Do not be lazy to read the social mesh of the alleged healer of human souls. Sometimes it's really time amazing stories. There are people with the tag "psychologist" who offer to hang women who have had an abortion, sterilizing chocks, to drive cotton wool in Siberia, and genuinely surprised when the reader doubt their professionalism.
But the glory of the Internet now it is not necessary to make experiments on itself, it is possible to look in advance. For example, there is a very instructive collection of Catherine Shitova — statements psychologists have discovered about #aboussafy. Someone already caught on and demands to erase.
A good psychologist at all does not speak about large groups of people. No way. This is the sociologists. And a good psychologist speaks at least someone with the firm conviction two or three times in the professional life. After that long washes tongue with soap for supervision, just in case.
You have to! In fact, no matter what. To quit Smoking, to spend more time with children 25 minutes a day to practice yoga, to be a good girl, draw a mind map or free from kitchen slavery.
JEEZ, NOW I OWE HER
With a good psychologist you will decide what you're going to do, why, and how. As this is an important question, and is usually quite simple. And to accept additional responsibilities without understanding how to handle them — at home and completely free.
via pics.ru/kak-raspoznat-plohogo-psihologa