Pallets - versatile material that can be used in a wide variety of purposes. Today, our editors will share with you unique ideas on the
production of bedding from the pallet.

Bed of pallets make this headboard will not be difficult, it is sufficient to make out a few pallets and paint whiteboard paint for wood.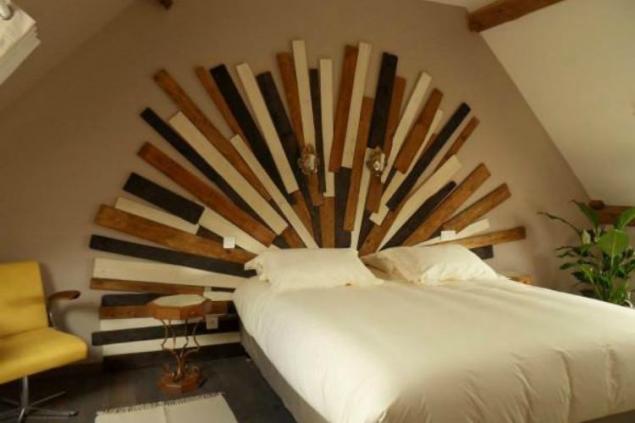 The body and the bed slats can make from conventional pallets.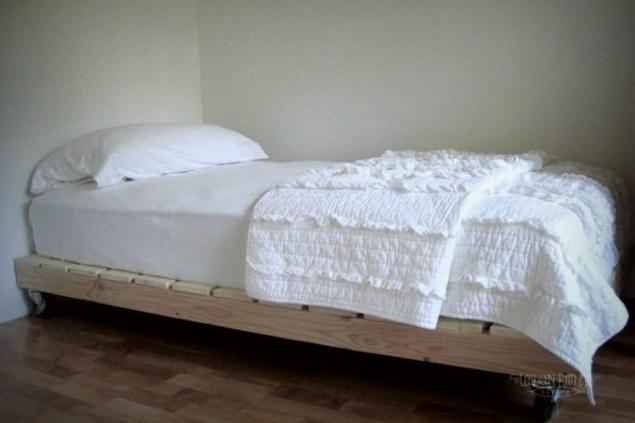 An excellent choice for lovers of bed space savings will be high base. Thus, you get extra storage space bedding.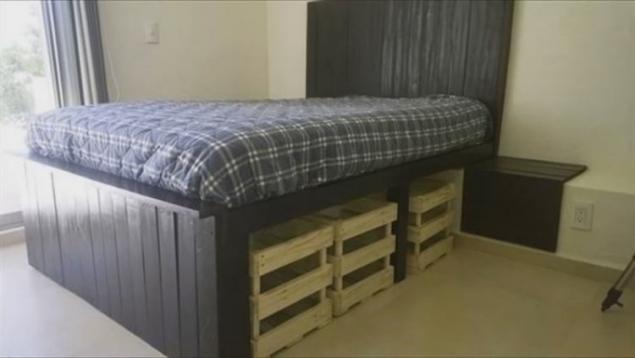 For those who are tired of the usual Design bed , we have produced a stunning version of the suspended bed!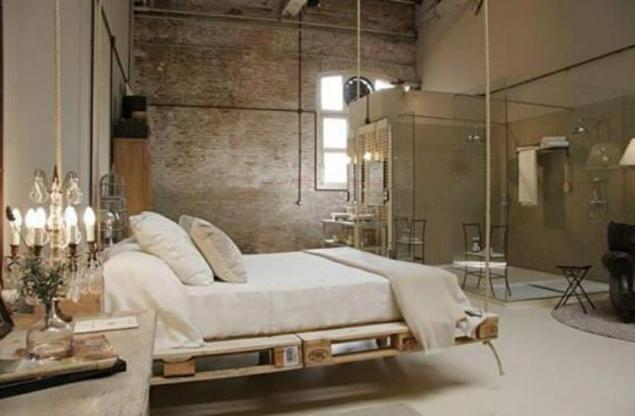 Here, the effect of weightlessness is achieved by a special attachment. To date, the bed, as if floating in the air, is the most fashionable attribute of modern bedroom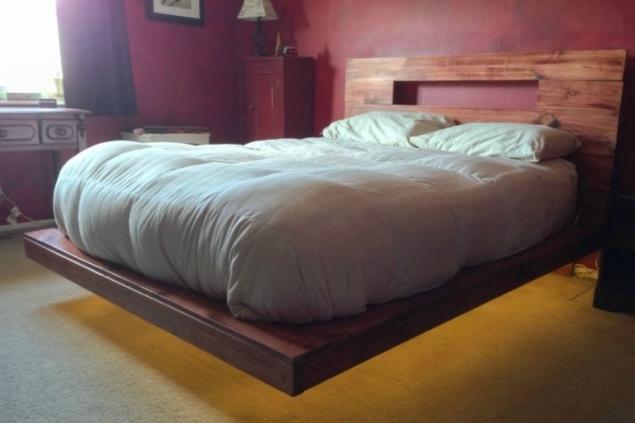 This option is also a bed designed for lovers of space-saving, but, to be honest, it's not a good place to store shoes. The best place to get books or linen.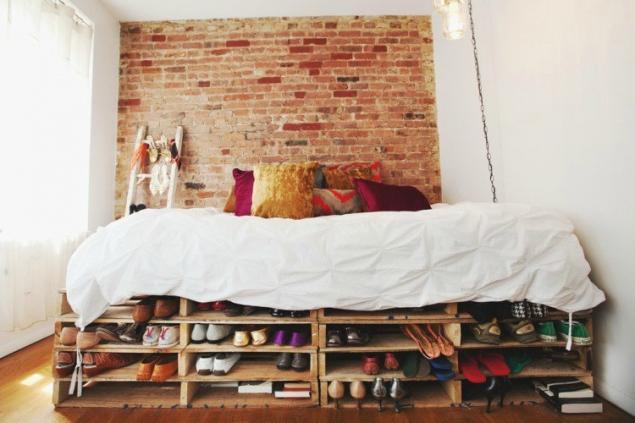 From the trays can make a huge bed, which will become an indispensable part of home theater.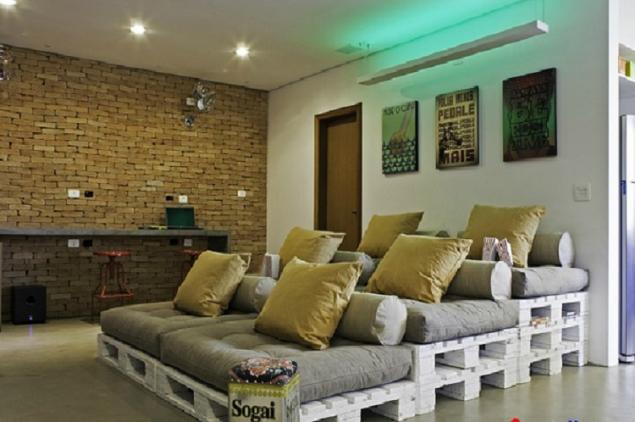 It is also made of this material can be made small corner for friendly gatherings.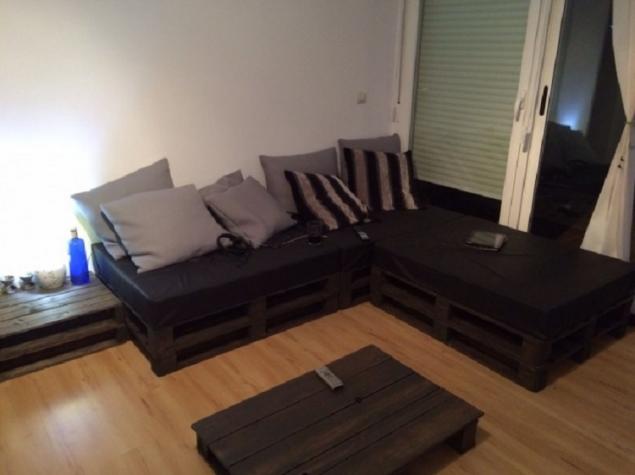 Inside pallet can put LED bulbs, they will create the effect of glowing bed.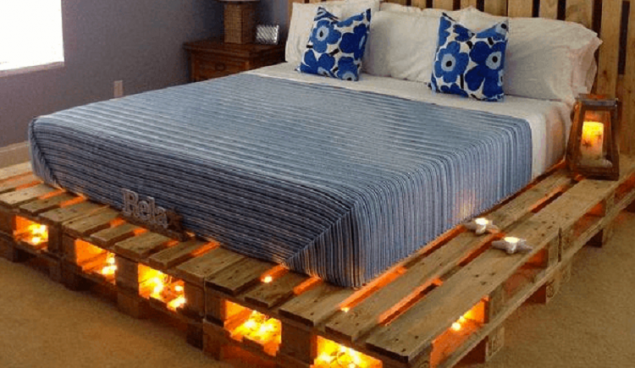 Your friends will be interested to learn about these interesting ideas, do not forget to share your impressions in the comments!